Members-Only Screening: George & Tammy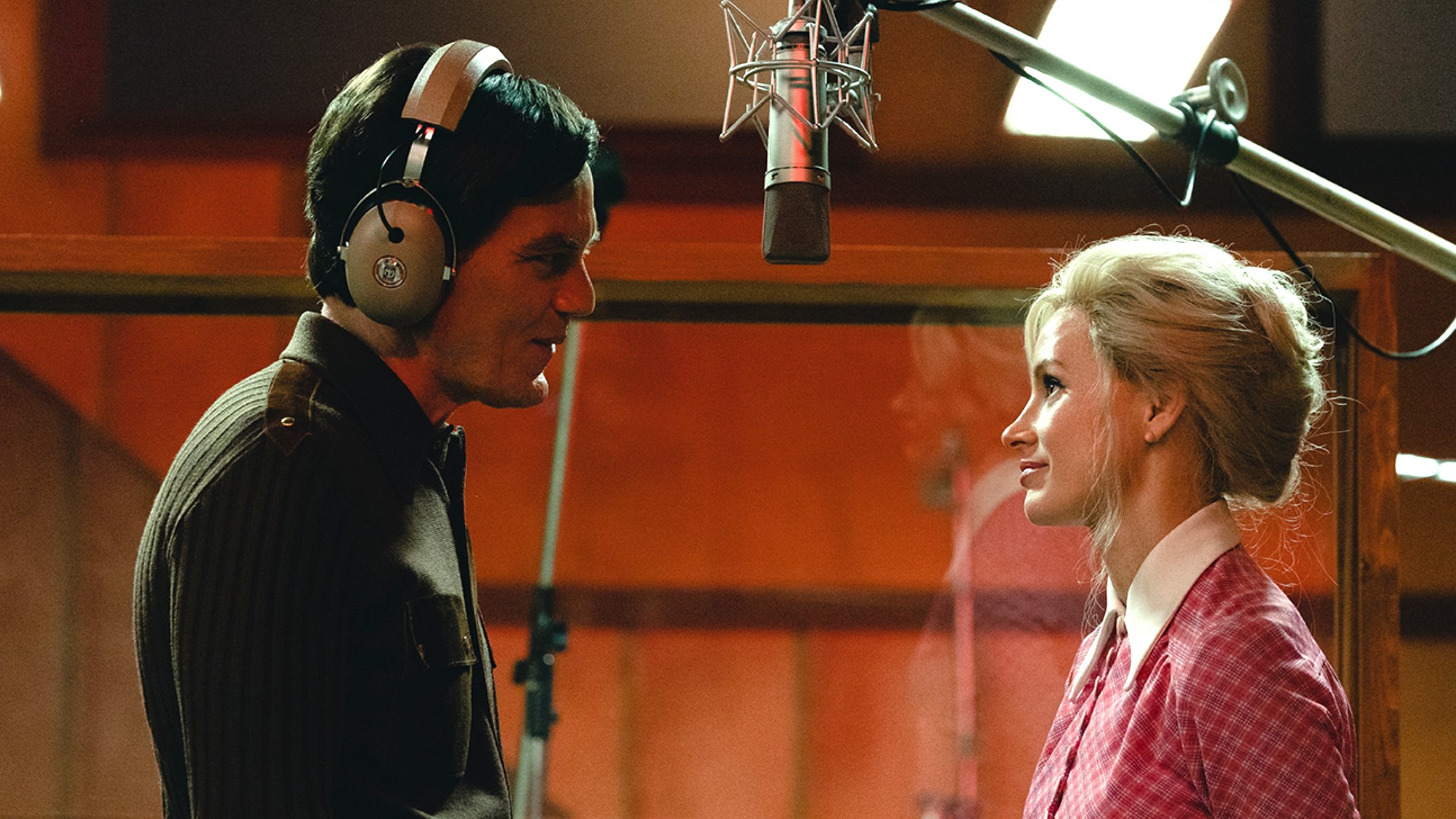 Members-Only Screening: George & Tammy

Film Independent Members, you and a guest are invited to join us for a theatrical screening of the first episode of George & Tammy, followed by an in-person conversation with stars Jessica Chastain and Michael Shannon, and music producer Rachael Moore, moderated by Clayton Davis (Senior Awards Editor, Variety).
The evening will include a free popcorn and beverage for each attendee.
George & Tammy chronicles the country music power couple Tammy Wynette and George Jones, whose complicated-but-enduring relationship inspired some of the most iconic music of all time. Remembered as the "First Lady of Country Music," Wynette's most successful song "Stand by Your Man" remains one of the most iconic and best-selling country singles by a female artist. Known for his once-in-a-lifetime voice, George Jones' song "He Stopped Loving Her Today," is still widely called the greatest country song of all time. With over 30 number-one country songs between them, including duets "We're Gonna Hold On," "Golden Ring" and "Near You," George and Tammy's legacy, both musically and romantically, remains one of the greatest love stories ever told.
Jessica Chastain won the 2023 Screen Actors Guild Award for Best Female Actor in a Television Movie or Limited Series for her performance in Tammy.
Episode 101 – "The Race Is On"
Up and coming singer Tammy Wynette gets a big break when she's asked to open for her idol, country legend George Jones. The two have an immediate romantic connection and undeniable musical chemistry, but their would-be pairing faces a major obstacle: Tammy's husband Don Chapel. Series premiere.

2023, 48 minutes, color | Written by Abe Sylvia | Directed by John Hillcoat | Starring Jessica Chastain, Michael Shannon, Steve Zahn, David Wilson Barnes, Walton Goggins, Katy Mixon, Kelly McCormack | Executive Produced by Jessica Chastain, Kelly Carmichael, Abe Sylvia, David C. Glasser, Andrew Lazar

Registration Information
Film Lover Members are guaranteed access to, and receive priority entry at this event. Arts Circle Members are guaranteed access, and receive both priority entry and reserved seating. Email membership@filmindependent.org for more.
All Film Independent Members can register for this event starting at 6:00 pm on Thursday, June 1. | Registration is free; one registration per Membership. | Proof of Member status is required to complete registration.

Tickets/Parking
On the day of the event, registered Members may pick up tickets as early as one hour prior to the scheduled start time – look for Film Independent signage. Tickets are nontransferable and for general, unreserved theater seating only (except for Arts Circle Members). Attendees must be in their seat(s) at least 15 minutes prior to the advertised start time or seat(s) may be released. Entry/seating will be handled on a first-come, first-served basis. Guests may not enter the venue without the Member who registered them present. Registration does not guarantee entry, even with a ticket in hand.
Masks are recommended, but not required. This is subject to change as we continue to monitor public health guidance.
Ample parking for The Landmark Westwood is available in nearby public lots and on surrounding streets. The parking garage located across the street from the venue offers $5 parking when entering after 5:00 pm PT. (The first two hours are free when entering prior to 5:00 pm PT.)

Accessibility
Film Independent is committed to hosting events that are accessible. For inquiries regarding accessibility, or to request an accommodation, please contact us at accessibility@filmindependent.org or 323 556 9305.

Screening Policies
Availability window and registration capacity may vary; always register as early as possible. Limit one registration per Membership, per event.
Members are required to follow all rules and guidelines as laid out by Film Independent and/or its partners. If a guest has been registered for an event by a Member, these policies shall apply to that guest. Violation of policies may result in suspension or termination of Membership.
Event details and guest participation are subject to change or cancellation without prior notice.