Members-Only Screening: The Persian Version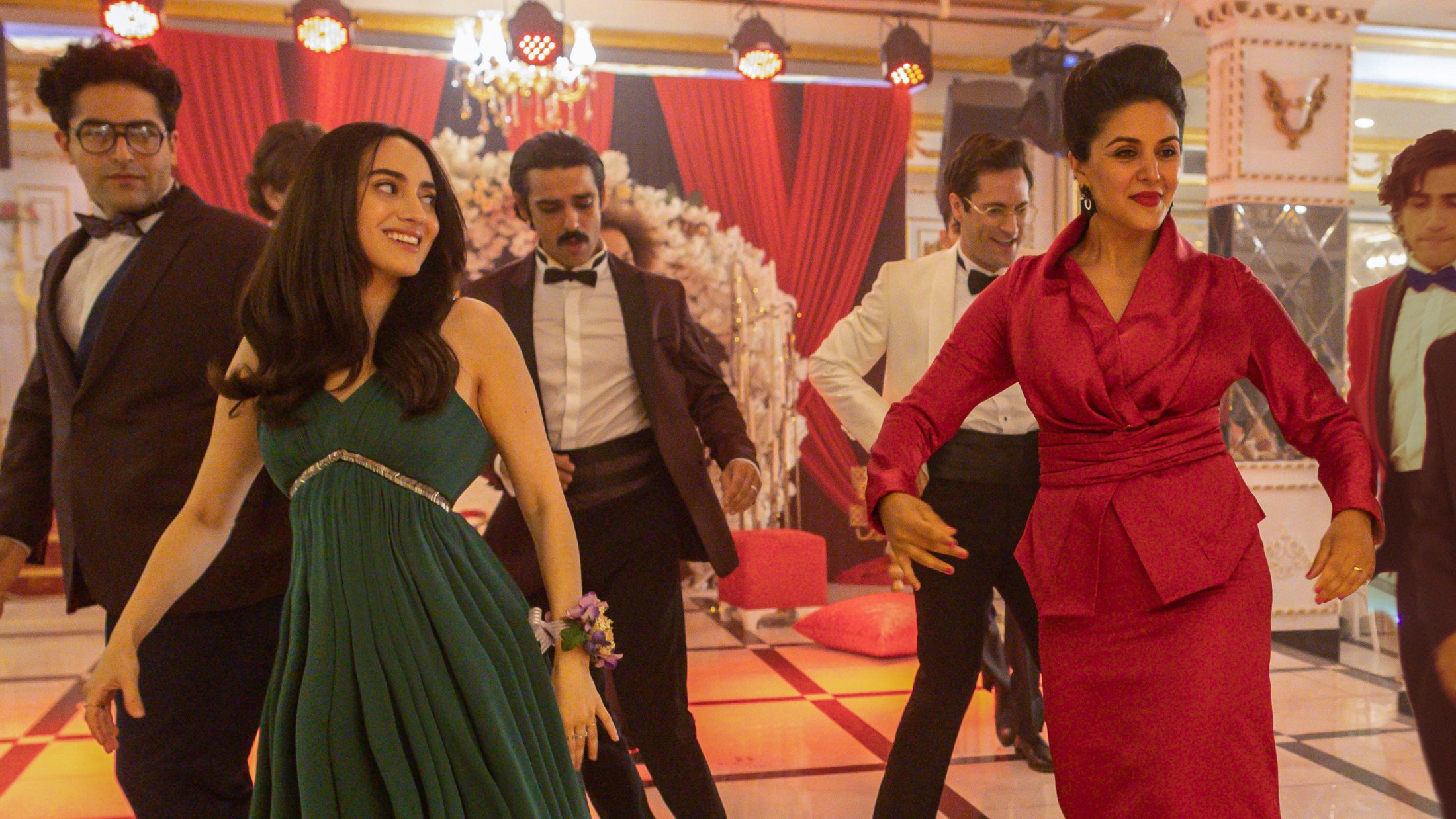 Members-Only Screening: The Persian Version

Film Independent Members, you and a guest are invited to join us for a theatrical screening of The Persian Version, followed by an in-person conversation with writer/director/producer Maryam Keshavarz.
Arts Circle Members are invited to attend a private reception with Maryam Kashavarz following the conversation.
Maryam Keshavarz (2014) and producer Luca Borghese (2020) are both Fellows from the Film Independent Fast Track program.
This year we're celebrating #AD30, in recognition of our three-decade journey working with and for independent artists. Join the celebration and donate today to support our next 30 years of Artist Development.
Coming from two countries at odds with each other, Iranian-American Leila (Layla Mohammadi) strives to find balance and embrace her opposing cultures, while boldly challenging the labels society is so quick to project upon her. When her family reunites in New York City for her father's heart transplant, Leila navigates her relationships at arm's length in an effort to keep her "real" life separate from her family life. However, when her secret is unceremoniously revealed, so are the distinct parallels between her life and that of her mother Shireen (Niousha Noor). Punctuated by a bright color palette, snappy comedic relief, and vibrant dance numbers, The Persian Version delivers an honest portrayal of a woman who remains unapologetically herself, blended seamlessly into a heartfelt story about family, belonging, and the undeniable influence of pop music.
Winning both the Audience Award and the Waldo Salt Screenwriting Award in the U.S. Dramatic Competition at this year's Sundance Film Festival, writer-director-producer Maryam Keshavarz delivers a universal and timely story of the Iranian and Iranian-American experience.
The film was an official selection of the Sundance Film Festival, Heartland Film Festival, Mill Valley Film Festival, Hamptons Film Festival, Chicago Film Festival and Outshine LGBTQ Film Festival.
From Sony Pictures Classics, The Persian Version will be released in theaters October 13, 2023.

2023, 107 minutes, color | Written by Maryam Keshavarz | Directed by Maryam Keshavarz | Starring Layla Mohammadi, Niousha Noor, Kemand Shafieisabet, Bijan Daneshmand, Bella Warda, Chiara Stella, Tom Byrne, Shervin Alenabi, Arty Froushan, Samuel Tehrani, Jerry Habibi, Reza Diako, Andrew Malik, Parmida Vand, Ash Goldeh | Produced by Anne Carey, Ben Howe, Luca Borghese, Maryam Keshavarz, Corey Neal, Peter Block | Executive Produced by Nyla Hazratjee, Amy Nauiokas

Registration Information
Film Lover Members are guaranteed access to, and receive priority entry at this event. Arts Circle Members are guaranteed access, and receive priority entry, reserved seating, and access to the reception following the screening/conversation. Email membership@filmindependent.org for more.
All Film Independent Members can register for this event starting at 11:00 am on Friday, September 1. | Registration is free; one registration per Membership. | Proof of Member status is required to complete registration.

Tickets/Parking
On the day of the event, registered Members may pick up tickets as early as 30 minutes prior to the scheduled start time – look for Film Independent signage. Tickets are nontransferable and for general, unreserved theater seating only (except for Arts Circle Members). Attendees must be in their seat(s) at least 15 minutes prior to the advertised start time or seat(s) may be released. Entry/seating will be handled on a first-come, first-served basis. Guests may not enter the venue without the Member who registered them present. Registration does not guarantee entry, even with a ticket in hand.
Masks are recommended, but not required. This is subject to change as we continue to monitor public health guidance.
Harmony Gold Preview House parking is complimentary. Underground parking is accessible via Sunset Boulevard. An overflow parking lot is located behind the building and can be accessed from Stanley Avenue. If lots are full, street parking is available.

Accessibility
Film Independent is committed to hosting events that are accessible. For inquiries regarding accessibility, or to request an accommodation, please contact us at accessibility@filmindependent.org or 323 556 9305.

Screening Policies
Availability window and registration capacity may vary; always register as early as possible. Limit one registration per Membership, per event.
Members are required to follow all rules and guidelines as laid out by Film Independent and/or its partners. If a guest has been registered for an event by a Member, these policies shall apply to that guest. Violation of policies may result in suspension or termination of Membership.
Event details and guest participation are subject to change or cancellation without prior notice.