Showtime Screening Series: The Kingmaker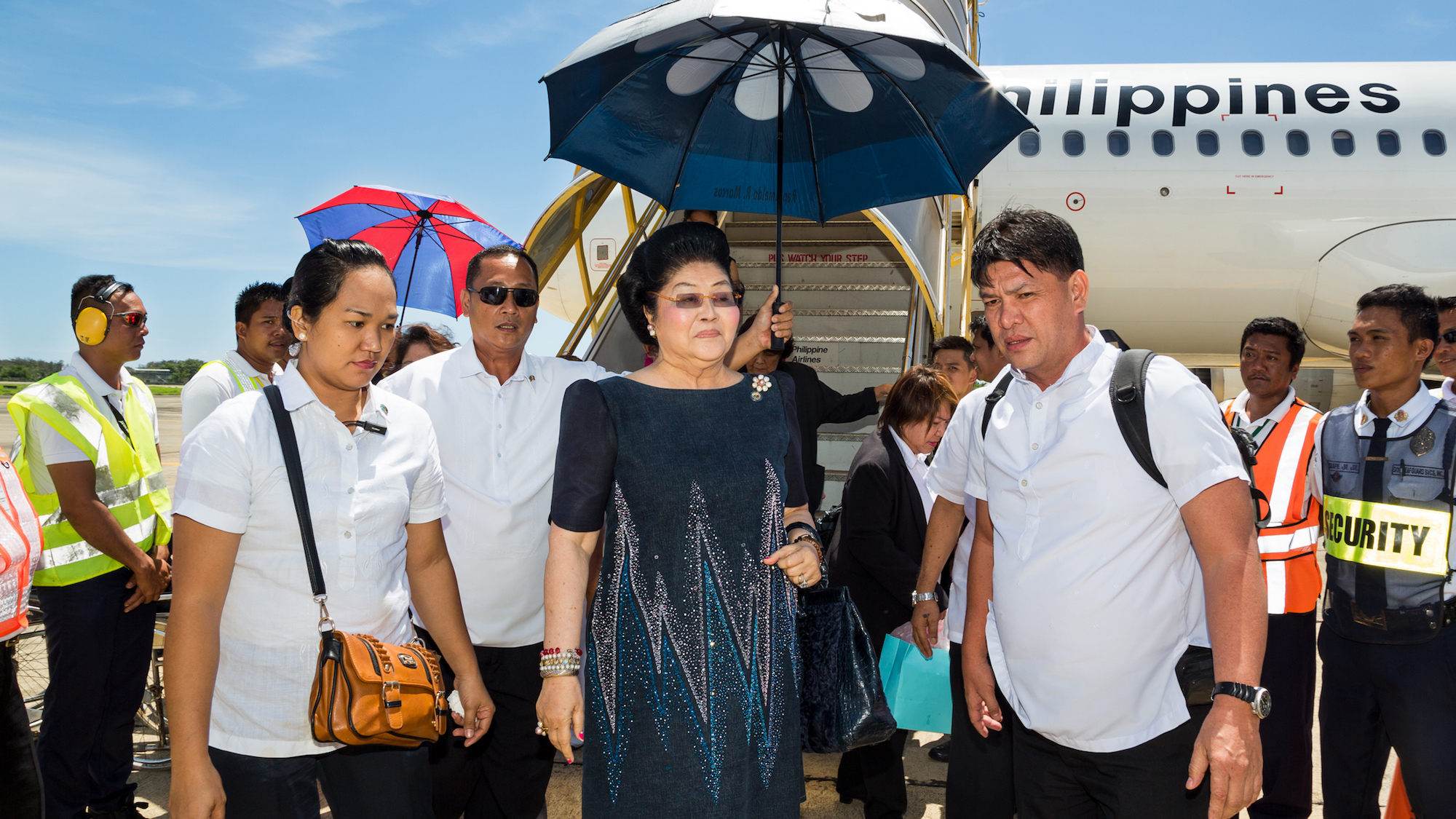 Showtime Screening Series: The Kingmaker
Includes a conversation with director Lauren Greenfield
Film Independent Presents the SHOWTIME® Screening Series
Centered on the indomitable character of Imelda Marcos, The Kingmaker examines, with intimate access, the Marcos family's improbable return to power in the Philippines. The film explores the disturbing legacy of the Marcos regime and chronicles Imelda's present-day push to help her son, Bongbong, win the vice presidency. To this end, Imelda confidently rewrites her family's history of corruption, replacing it with a narrative of a matriarch's extravagant love for her country. In an age when fake news manipulates elections, the Marcos family's comeback story serves as a dark cautionary tale. The Kingmaker opens in Los Angeles on Friday, November 8th at Laemmle Royal.
2019, 100 minutes, color, DCP | Directed by Lauren Greenfield
Ticketing/Parking Information
Film Independent Members can reserve screening tickets starting at 10:00 am on Monday, October 14. | Screening tickets are free; limit two per Membership. | Proof of Member status is required to reserve tickets during advance reservation period.
Validated parking in theater garage, $3.00 for up to 4 hours. $2.00 every 15 minutes thereafter, up to a maximum of $14.00.
PLEASE NOTE: Tickets may be picked up on the day of the event, as early as 6:00 pm – look for Film Independent signage. Tickets are for general, unreserved theater seating. Ticketed guests must be in their seat(s) 15 minutes prior to the advertised start time or seat(s) may be released. Reservations do not guarantee entry, even with a ticket in hand. Entry/seating will be handled on a first come, first served basis. Tickets are nontransferable and can only be picked up by the individual who reserved them.
Member guests may not enter the venue without that Member being present. Members are responsible for ensuring that they and their guests follow all Film Independent rules and guidelines. Violation of written policies and staff instructions may result in suspension or termination of Membership.
Event details and guest participation are subject to change or cancellation without prior notice.