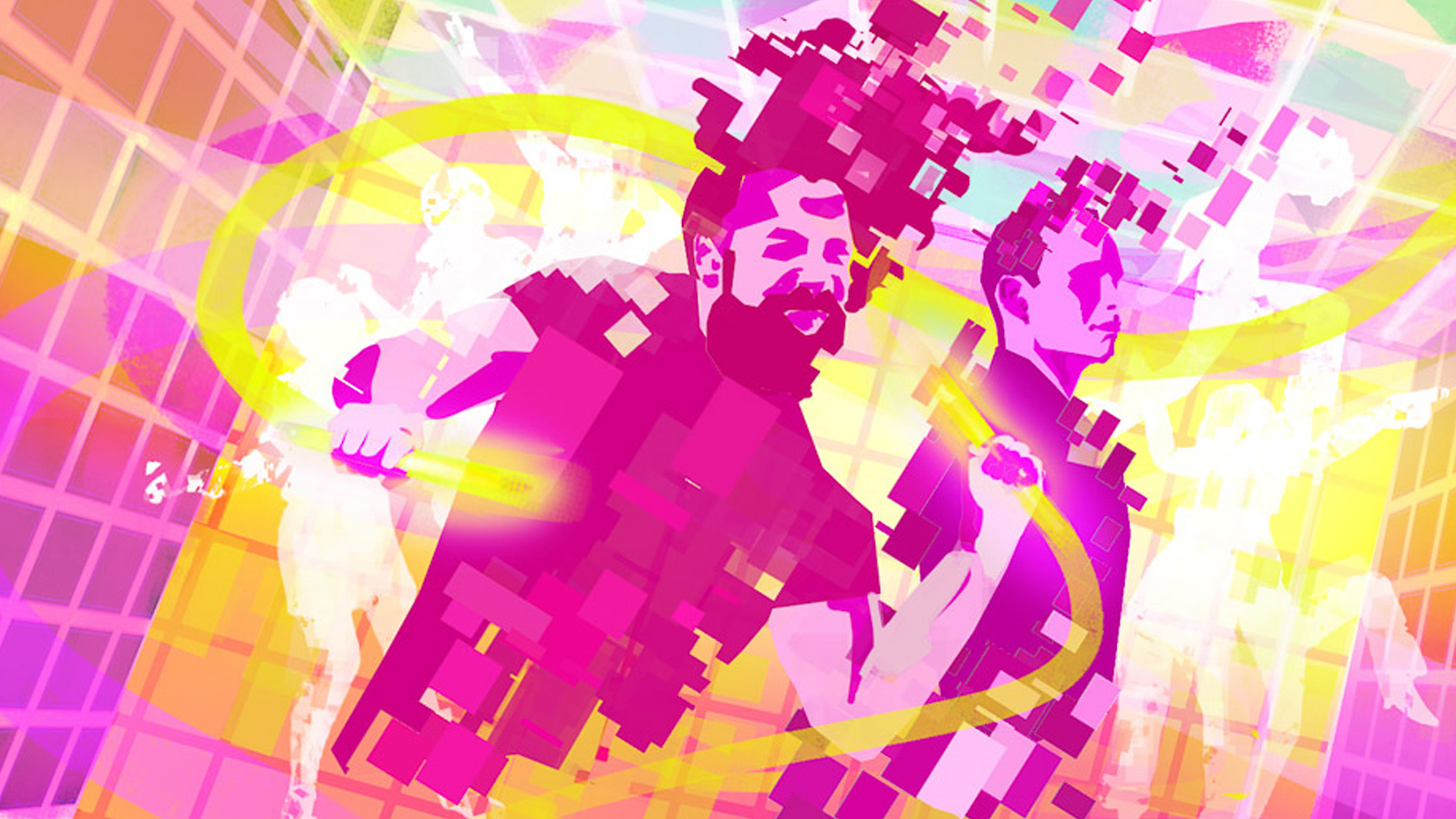 Back for its second year, The Portal will showcase the most exhilarating new animated, documentary and fictional storytelling in 360, virtual, augmented and mixed reality from exhibitions around the world, in partnership with Loyola Marymount University School of Film and Television.
Registration is open for Film Independent Members and the general public.

Click the button below (or above!) to get started with your registration, or visit our main info page for The Portal, where you'll find details about this year's program, registration specifics, venue and more. Don't worry about leaving this page; you can start your registration there too. More specifics about the panels taking place at The Portal are available a bit further down this page.
We're proud to offer this cutting-edge event for free. If you feel like helping us bring you exciting events like The Portal year after year, we invite you to make a donation today.
Panels
SATURDAY
The Under Presents – The Intersection of Gaming, Theatre and VR (2:00 pm)
Film Independent's Artistic Director Jacqueline Lyanga in conversation with Samantha Gorman, Co-Founder of Tender Claws, and Tanya Leal Soto, a producer at Tender Claws – an award-winning art and games studio located in Los Angeles – discussing their new visionary interdisciplinary project The Under Presents, in which immersive theater meets VR to bring live actors into your living room. The Under Presents is an intriguing experience set between two worlds: a jaunty vaudeville stage and a harrowing survival narrative.
Runnin': A Virtual Reality Music Video (4:00 pm)
A conversation about the development and production of the first VR experience to showcase Intel Studios' volumetric video technology. Runnin' is an immersive experience that takes music videos to a new frontier. Panelists will include Reggie Watts, musician and Executive Producer of Runnin'; Adam Rogers, producer; Tim Lobes, head developer; and Sarah Vick, Head of Business Development at Intel Studios
SUNDAY
Dreams of the Future, Social Justice and Equality (2:00 pm)
A conversation with VR directors whose work at The Portal shows how the medium has the potential to enhance collaboration around the global issues of social justice, equality and environmentalism, and how immersive storytelling can deepen the impact of community engagement and transformation through art. Panelists will include VR directors from The Portal including Tamara Shogaolu (Another Dream), Paisley Smith (Unceded Territories) and Sutu (Future Dreaming).
Immersive Council: XR Innovation and Education (4:00 pm)
Loyola Marymount's School of Film and Television's Immersive Advisory Council is teaming up with Film Independent to host a panel discussion on Immersive and Interactive Media in Education. The conversation will touch on how LMU is approaching immersive and interactive technology to enhance the educational experience, while also preparing students to work in a constantly changing medium that demands both innovation and originality.
Panelists will include John Bashyam (School of Film and Television Alum, Co-Founder of Warm & Fuzzy); Josh Morgan (Senior Lecturer of Animation and Computer Science for the School of Film and Television); Justin Denton (School of Film and Television Immersive Council Member, Director at Blur Studio) and Shane Acker (Assistant Professor of Animation for the School of Film and Television, Academy Award Nominee). The panel will be moderated by Charles Howard (Lecturer for the School of Film and Television, National Board Member of the Producers Guild of America).