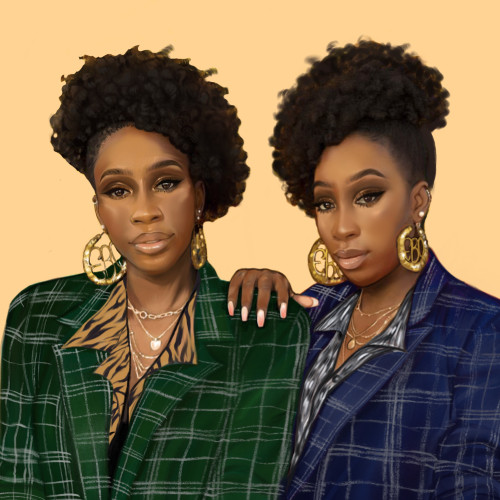 Writer/Director and Producer;
Honk for Jesus, Save Your Soul
Adamma & Adanne Ebo are American-Nigerian identical twins who create together as a filmmaking duo. Their feature film Honk for Jesus, Save Your Soul – written and directed by Adamma, produced by Adanne and starring Regina Hall and Sterling K. Brown – sold to Focus Features and Monkeypaw at the 2022 Sundance Film Festival, and had a wide theatrical release. In 2022, the Ebo Twins also entered into an overall deal with 20th Television Studios.
Their TV writing credits include the upcoming Amazon series Mr. & Mrs. Smith and Batman: Caped Crusader. They've also set up two pilot specs: Supply, 404 with Gloria Sanchez Productions and MRC; and Supashawty Girls, Funkamatic BangBang with 20th Television Animation. Adamma has directed an episode of FX's Atlanta and three episodes of Amazon & Donald Glover's Swarm.
Both are Spelman College graduates; Adamma is a UCLA Film School graduate, and Adanne is a Northwestern Law School graduate. Adamma is a lover of all things video games, fashion, anime, naps and daydreaming about the perfect Keyblade design. Likewise, Adanne also loves video games, fashion, anime and training to become the Avatar – master of all four elements.