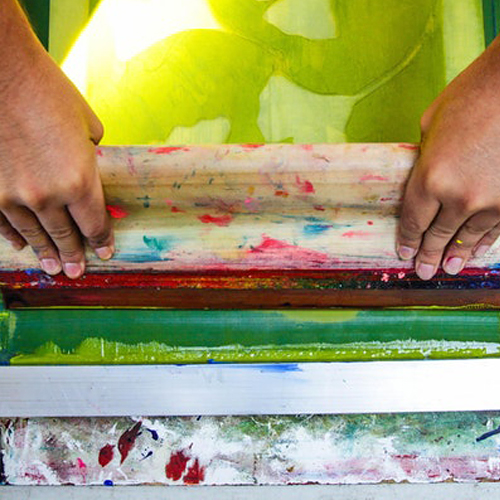 Youth and Community Activities
Youth and Community Activities
Saturday, October 19
MOCA Geffen, Aileen Getty Plaza
---
The events and activities listed below are free, just like the rest of The New Wave, but,
unlike
the rest of The New Wave, these do not require tickets/registration. So… come and enjoy!
LA Girls Skate Sesh Tutorial, 1:00 – 3:00 pm
LA Girls Skate Sesh (@lagirlsskatesesh) is an intersectional group of female skaters of all ages and abilities that skateboard together. The screening of the film Learning to Skate in a Warzone (if you're a girl) will be followed by a free skateboarding tutorial led by LA Girls Skate Sesh in the Aileen Getty Plaza.
Please note: Skateboarding tutorial participants must sign a waiver and provide their own helmet and protective gear.
Girls Make Beats DJ Set, 1:00 – 3:00 pm
Girls Make Beats works with girls ages 8-17 and hosts educational seminars, summer camps, industry panels and networking events. GMB helps girls further their careers as music producers, DJs, audio engineers by providing courses on industry-leading hardware and software and by offering internships at recording studios and collaborations within the music industry. Girls Make Beats will DJ following the screening of film Learning to Skate in a Warzone (if you're a girl).
Self Help Graphics & Art's Barrio Mobile Art Studio (BMAS), 2:00 – 6:00 pm
BMAS' mission is to nurture emerging artists and make art accessible to the vast demographic that is Los Angeles, while also expanding our audiences and community beyond the East Los Angeles and Boyle Heights communities. BMAS was founded as a program that works towards equity and social justice through art. BMAS will live print one-of-a-kind New Wave tote bags just for our attendees.
Aura Photo Session by Auraology, 10:00 am – 10:00 pm
Auraology is a pop-up photo and video studio, created to bring light into the world through showing people what their aura looks like. Through special technology, energy is read and then produced into an electronic interpretation of what aura colors would look like. Through metaphysics, color theory and research from people that can see auras, each color has been assigned attributes. The result is either an Aura Photo or Animated Aura video, specialized to your energy. Don't miss this fun and insightful experience! Book your session in advance at auraology.net.
Las Fotos Project
Las Fotos Project's mission is to elevate the voices of teenage girls from communities of color. Through the lens of photography, students capture moments that inspire them and others to critically examine the world around them and to become agents of change; channeling their creativity for the benefit of themselves, their community and future careers. Las Fotos Project's youth photographers will be covering The New Wave – follow them at @lasfotosproject.