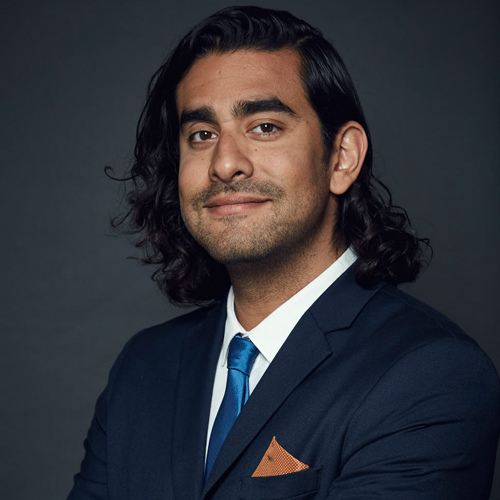 Vice President, Acquisitions & Production, Sony Pictures Worldwide Acquisitions, Sony Pictures Entertainment
Latinx Representation in Cinema
Saturday, October 19 – 3:00 pm
MOCA Geffen, Warehouse
A panel highlighting the urgent conversation of the dearth of Latinx representation in American cinema and media while spotlighting the achievements of trailblazers.

Tickets are available now to Film Independent Members and the general public.
Click the button below to get started. See you at The New Wave!
---
Alexander Almogabar Zahn is Vice President of Acquisitions & Production for Sony Pictures Worldwide Acquisitions (SPWA). Since joining the division at Sony Pictures Entertainment in 2011, Zahn has been involved in the acquisition and production of dozens of films such as
Dope
, which he helped bring to Director's Fortnight in Cannes 2015,
Marshall
starring Chadwick Boseman,
Bleed for This
starring Miles Teller and executive produced by Martin Scorsese, and the 2018 Sundance Film Festival breakout success
Searching
starring John Cho and Debra Messing.
As an individual who prides himself in his Latinx heritage, he is deeply committed to and passionate about furthering the presence of Latin Americans in film. He has devoted much of his work to highlighting filmmakers, actors, stories and overall content that accurately and positively represent the modern US Latinx experience. He is currently working on a slate of Latinx films aimed at the US Latinx market, including Blast Beat, being produced by MACRO, and a broad romantic comedy written and directed by Catalina Aguilar Mastretta.
Prior to joining SPWA, Zahn worked in casting at 20th Century Fox, and with Avy Kaufman in New York. Zahn also helped cast the 2011 Sundance NEXT section film Restless City, directed by Andrew Dosunmu and shot by Bradford Young.
Zahn graduated from Cornell University with a Bachelor's degree in Applied Economics & Management. He currently resides in Los Angeles.