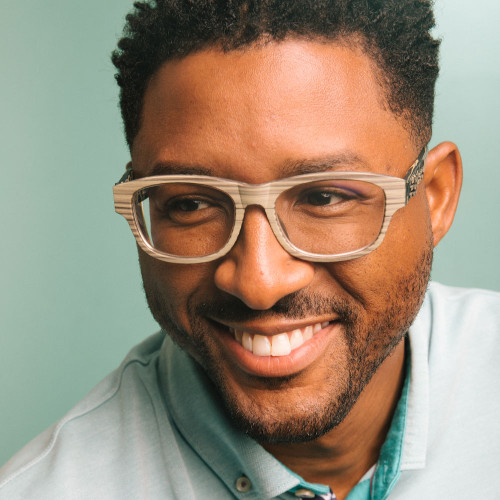 CEO, GRX Immersive Labs
Alton Glass, a creative entrepreneur and immersive storyteller, stands at the forefront as CEO of GRX Immersive Labs, a future-forward studio powering emerging technologies to innovate storytelling, accelerate immersive education, and amplify culture. His narratives aren't just stories; they're experiences. Passionate about empowering others, Glass is reshaping the contours of digital storytelling, ensuring voices are heard and new perspectives are brought to life.
Recognized as an alumni of the Oculus Launch Pad and Unreal Engine Virtual Production Fellowship, he co-created the immersive experience "The March" for TIME magazine, vividly recreating the 1963 March on Washington and Martin Luther King Jr.'s timeless speech. His innovative spirit was further showcased at Tribeca Immersive in "POV: Points of View," a sci-fi VR exploration of implicit biases in AI and policing. Collaborating with Verizon, Glass introduces "Arts Beats and Tech," not just as a tool, but as a beacon for innovators, aiming to uplift and empower in the ever-evolving digital realm. With each project, Glass's commitment to empowerment and immersive storytelling aims to inspire creators to design the future.