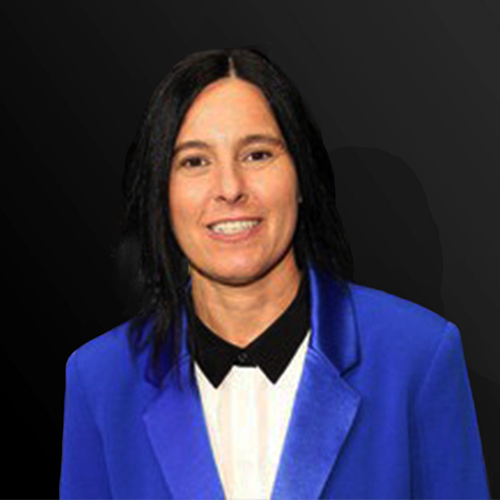 Secretary
With over thirty feature films and seven seasons of television under her belt, Andrea Sperling is one of the most prolific producers of the past three decades. She produced her first movie at the age of 21 and helped foster the careers of critically-acclaimed writers and directors such as David Ayer, Heidi Schreck, Andrea Arnold, Marielle Heller, Gregg Araki, Nisha Ganatra, Jamie Babbit, Malik Vitthal, Sarah Gavron, Angela Robinson, Ry Russo-Young, Jason Kim, Zackary Drucker, Emily Gordon, Jessica Sharzer, Micah Fitzerman Blue/Noah Harpster, James Ponsoldt and Drake Doremus.
In 2014, Sperling was inducted into the Academy of Motion Picture Arts and Sciences (AMPAS) and made her first foray into television, Executive Producing Joey Soloway's groundbreaking series Transparent, garnering 21 Emmy nominations, eight Emmy wins and two Golden Globes in its five seasons.
Together, Sperling and Soloway founded Topple, a production company dedicated to bringing underrepresented voices and stories to the screen. Under Topple's exclusive television deal at Amazon, Sperling Executive Produced Sarah Gubbins' series I Love Dick, an adaptation of Chris Kraus' cult feminist novel, as well as Marja Lewis-Ryan's pilot College. As President of Production, Sperling oversaw a team of 12 employees, a development slate of 8-10 projects per year and a robust feature division with films set up at Searchlight, MakeReady, Lionsgate, Millenium, Universal, Blumhouse, Amazon and Participant.
Prior to her stint at Topple, Sperling served as Head of Production at Super Crispy Entertainment and Blaspheme, a company she formed with actress Christina Ricci, with a first look deal at Millennium. Over the years, Sperling has worked with talent including Christian Bale, Mark Ruffalo, Michelle Williams, John Boyega, Natasha Lyonne, John Krasinski, Kevin Bacon, Felicity Jones, Whoopie Goldberg, Sharon Stone, Jessica Biel, Melanie Lynskey, Rebecca Hall, Clea DuVall, Kate Hudson, Casey Affleck, Peter Sarsgaard, Juliette Lewis, Kathryn Hahn, Octavia Spencer and many others.
Sperling most recently completed production on FX's limited series Retreat, a sci-fi murder mystery from creators Brit Marling and Zal Batmanglij (The OA), starring Clive Owen, Emma Corrin and Harris Dickinson.
Sperling has been nominated for a Spirit Award in producing achievement twice. She has been a member of the Television Academy since 2015 and has been the recipient of career achievement awards from the San Francisco, Torino, Vienna and Miami LGBTQ+ Film Festivals. In 2012, Sundance awarded Sperling a Special Jury Prize for Outstanding Producing Achievement – the only time in the organization's history that a producer has been awarded a Special Jury Prize. She has appeared in OUT Magazine's "OUT 100" list twice and been profiled in The New York Times, The Village Voice, Art Forum, Paper Magazine, The Hollywood Reporter, Detour, The Advocate, IndieWire, Filmmaker Magazine and Vanity Fair.
Sperling graduated with honors from UC Santa Barbara and holds a degree in Film Theory, History and Criticism.