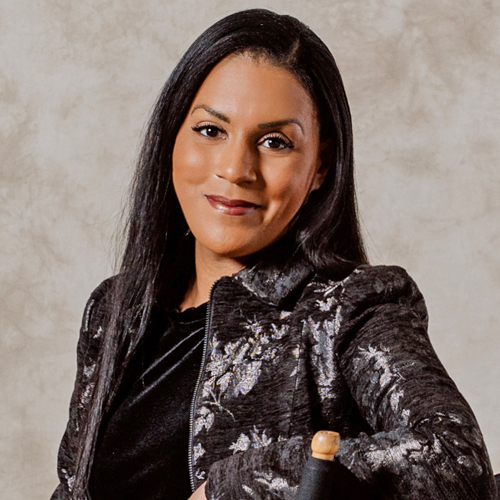 Board Chair
Brenda Robinson is an entertainment attorney and producer with extensive experience in the film, television and music industries. Brenda is currently Head of Film Finance and Inclusion Strategies for HiddenLight Productions, a global studio creating premium documentary, scripted and unscripted entertainment for film, TV and digital, founded by Hillary Clinton, Sam Branson and Chelsea Clinton.
Brenda was most recently a financier on the Academy Award-winning documentary Icarus as well as Won't You Be My Neighbor and Step. She is an executive producer on numerous projects including the BAFTA-nominated Passing, directed by Rebecca Hall and produced by Nina Yang Bongiovi and Forest Whitaker; the Emmy-nominated United Skates, alongside executive producer John Legend; The Great American Lie by director Jennifer Siebel Newsom; Jump Shot: The Kenny Sailors Story, alongside executive producer Steph Curry; Marian Anderson: The Whole World in Her Hands directed by Rita Coburn for PBS' American Masters series; and the The Empire of Ebony, directed by Lisa Cortes and produced by Academy Award winner Roger Ross Williams.
Brenda is a member of Impact Partners, a film financing collective dedicated to funding independent documentary storytelling that engages with pressing social issues and propels the art of cinema forward. As a dedicated philanthropist in the arts and entertainment community and advocate on behalf of creative artists, Brenda currently serves as the Board Chair of Film Independent, is on the board of The Representation Project founded by California First Partner Jennifer Siebel Newsom and is an advisor to The Redford Center co-founded by Robert Redford and his son James Redford. She is a proud board member of Cinema/Chicago and the Chicago International Film Festival and currently acts as legal counsel to the festival. Brenda is also currently the Chair of the USC Annenberg Inclusion Initiative.
Brenda is a member of The Recording Academy, BAFTA and the Academy of Motion Pictures Arts and Sciences (AMPAS).