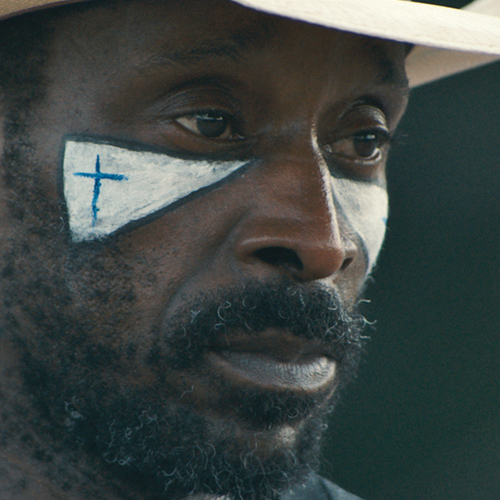 Opening Night Film
Opening Night Film
Bull – dir. Annie Silverstein, US Premiere
Friday, October 18 – 8:30 pm
MOCA Grand Avenue, Ahmanson Auditorium

Tickets are available now to Film Independent Members and the general public.
Click the button below to get started. See you at The New Wave!
---
After trashing her neighbor's house in a fit of youthful defiance, Kris is forced to help Abe, who scrapes by on the Texas rodeo circuit. Together, Kris and Abe forge an unexpected connection, helping each other see new possibilities and hope for the future. Annie Silverstein brings an eye and ear for authenticity to her work, and draws impressive emotional performances from her cast in
Bull
, which premiered in Un Certain Regard at the Cannes Film Festival (2019) and received several awards at the Deauville Film Festival including the Grand Jury Prize.
2019, 103 minutes, USA | Directed by Annie Silverstein; Written by Annie Silverstein and Johnny McAllister; with Rob Morgan, Amber Havard, Yolonda Ross
Annie Silverstein is an award-winning filmmaker and youth worker based in Austin, Texas. Her films have screened at international festivals including Cannes and SXSW. Her last film, Skunk, won the jury award at the 2014 Cannes Film Festival's Cinéfoundation. Before attending film school, Annie spent ten years as a youth worker and media educator, collaborating on community film based projects with Native American youth on reservations across Washington State. She co-founded and served as Artistic Director at Longhouse Media, an indigenous film organization based in Seattle. She earned her MFA in Film Production from the University of Texas at Austin. Silverstein has been named one of the "25 New Faces of Independent Film" by Filmmaker magazine, selected for the Sundance Screenwriters and Directors Labs, and received the Time Warner Fellowship. Bull is her first feature film.