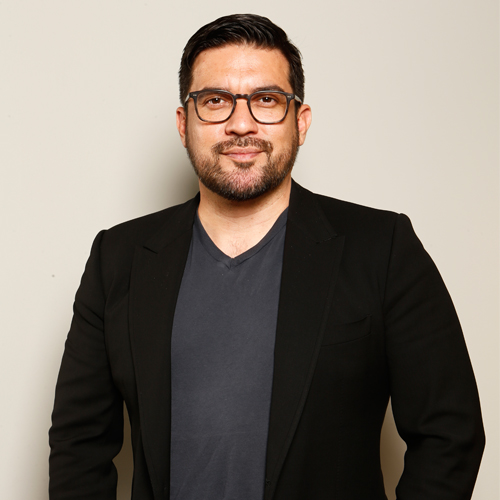 Executive Director, OUTFEST
The Inclusion Diaspora: Intersectional Stories & Audiences
Saturday, October 19 – 5:00 pm
MOCA Geffen, Warehouse
For many people, inclusion means being a member of multiple overlapping groups centered around culture, gender and ethnicity, as well as disability. This intersectionality can inform the story development process, and the marketing and promotion of content as we strive to reach and build global audiences for the ever-evolving entertainment industry.

Tickets are available now to Film Independent Members and the general public.
Click the button below to get started. See you at The New Wave!
---
Damien S. Navarro is a native Angeleno and a graduate of film studies from California State University, Fullerton. He began his career as a start-up entrepreneur, building the LA-based digital marketing and tech consulting agency, Earthbound Media Group (EMG). Following the sale of EMG in 2013, he launched The Institute, a boutique marketing and fundraising consulting firm and joined the faculty of Chapman University's Dodge College of Film and Media Arts. In 2017, he became President of VIMBY, a global content and brand entertainment studio previously co-owned by Mark Burnett and MGM. In 2019, he was selected by the Board of Outfest to become its next Executive Director.
His business and creative portfolio includes award-winning docs-series, as well as national and international advertising, public relations, and fundraising campaigns for several Fortune 100 global brands, studios, nonprofits and publishers. He has sat on the boards of a number of Southern California trade and industry organizations, including the OC Ad Club and Think LA, and has been selected regularly as a public speaker and mentor for South by Southwest (SXSW), the National Association of Broadcasters (NAB) and for the Council for Advancement and Support of Education (CASE).
Damien is the proud owner of Monkey Business Farms, a sustainable urban farm in LA's Laurel Canyon, where he lives with his husband Adam. He is also a self-proclaimed cinephile with a collection of 2500+ movies.