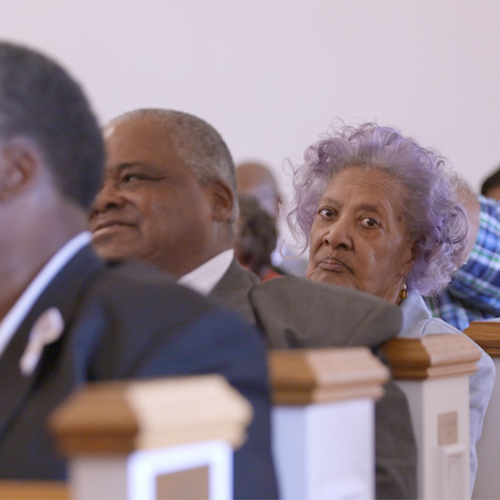 Documentary Short
Documentary Short Films
Edgecombe – dir. Crystal Kayiza
Sunday, October 20 – 12:00 pm
MOCA Grand Avenue, Ahmanson Auditorium
The New Wave's Documentary Short Film program highlights award-winning nonfiction storytelling from some of today's most urgent voices. Films include Edgecombe (dir. Crystal Kayiza), Enforcement Hours (dir. Paloma Martinez), Ghosts of Sugar Land (dir. Bassam Tariq), Sound of Waves (dir. Vanessa Ishel Castillo Ortega), St. Louis Superman (dir. Smriti Mundhra, Sami Khan) and Sweetheart Dancers (dir. Ben-Alex Dupris).

Tickets are available now to Film Independent Members and the general public.
Click the button below to get started. See you at The New Wave!
---
Revealing the deeply personal truths of three local residents,
Edgecombe
is an examination of the ways trauma repeats and reinvents itself in rural Black communities.
2018, 15 minutes, USA | Directed by Crystal Kayiza