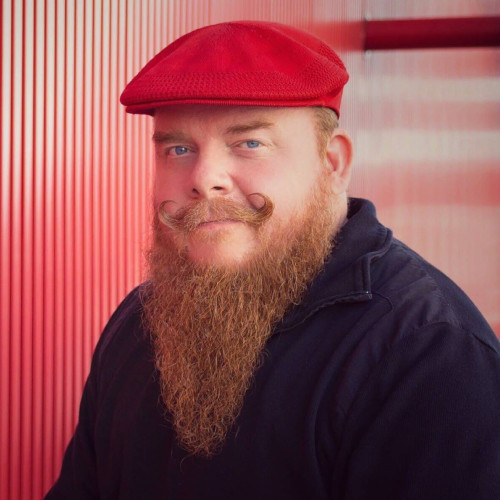 VFX Supervisor;
For All Mankind
,
Alice Through the Looking Glass
Jay Redd is an award-winning Visual Effects Supervisor with a career spanning more than 30 years. Currently serving as Sr. VFX Supervisor with For All Mankind on Apple TV+, he is in the midst of post-production on the upcoming Season 4, with show-runners Ron Moore, Ben Nedivi and Matt Wolpert.
In 2019, Jay directed a short film for Riot Games' League of Legends, entitled RIZE: Call of Power, that has since been viewed more than 8 million times in the USA, and more than 40 million times in Asia.
Jay got his start in visual effects in 1991, fresh out of the University of Utah, doing graphic design and early digital photo-retouching just after the first version of Photoshop came to market. In 1993, he moved to Los Angeles and became part of Rhythm & Hues Studios, where he worked on commercials, ride films, and the Oscar-winning Babe. In 1996, he joined Sony Pictures Imageworks to work on the Robert Zemeckis film Contact, where he led the creative and technical effort on the powers-of-ten "Opening Shot." Jay's penchant and passion for astronomy, and desire to create something epic, led to one of the longest digital shots ever put to film, and was nominated for numerous awards. His work contributed to the Academy Award nomination for Best Visual Effects in 1998.
From there, Jay was promoted to oversee the creative and technical effort that brought to life the main character of Stuart Little – the first time the lead character of a live-action film would be entirely digital. Stuart Little went on to be nominated for Academy Award for Best Visual Effects in 1999.
Between 2000-2019, Jay supervised on-set and in post, visual effects for films such as Stuart Little 2, Haunted Mansion (2004), Monster House (Oscar-nominated), Men in Black 3 and Alice in Wonderland: Through the Looking Glass. He is currently a member of the Academy of Motion Picture Arts and Sciences (AMPAS/Oscar), Academy of Television Arts & Sciences (ATAS/NATAS) and the Visual Effects Society (VES).