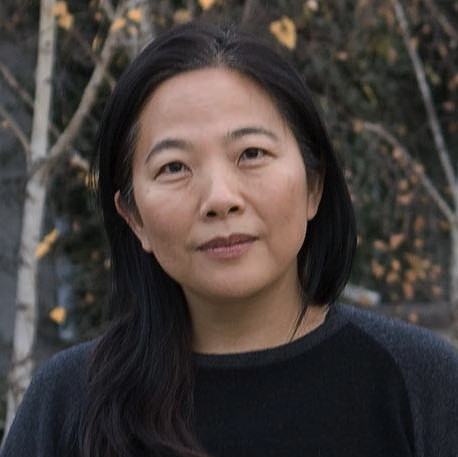 Laura Kim serves as SVP, Marketing for Participant Media, the leading media company dedicated to entertainment that brings social awareness and engages audiences to participate in positive social change. As an industry content leader, Participant annually produces up to six narrative feature films, five documentary films, three episodic television series and more than 40 hours of digital short form programming through its digital subsidiary SoulPancake. Kim currently is working on Steven Bognar and Julia Reichert's American Factory (Netflix), Alejandro Landes' Monos (Neon), Todd Haynes' Dark Waters (Focus), Barak Goodman and Chris Durrance's Slay the Dragon and Alexander Nanau's Collective (both Magnolia Pictures)
Recent titles she worked on include Betsy West and Julie Cohen's RBG (Magnolia Pictures), Alfonso Cuaron's Roma, Chiwetel Ejiofor's The Boy Who Harnessed the Wind, Steve James' series America to Me (Starz), Sebastián Lelio's Academy Award-winning A Fantastic Woman (Sony Pictures Classics), Bonni Cohen and Jon Shenk's An Inconvenient Sequel: Truth to Power (Paramount Pictures), Pablo Larraín's Neruda, Morgan Neville's The Music of Strangers (The Orchard), Tom McCarthy's Academy Award-winning Spotlight (Open Road), Cary Fukunaga's Beasts of No Nation (Netflix), Joshua Oppenheimer's Academy Award-nominated The Look of Silence (Drafthouse Films) and Morgan Neville's Best of Enemies (Magnolia Pictures).
Through its worldwide network of traditional and digital distribution aligned with partnerships with key non-profit and NGO organizations, Participant is positioned uniquely within the industry to engage a rapidly growing audience while bringing global awareness and action to today's most vital issues.
Prior to joining Participant in 2014, Kim ran her own marketing/distribution consultancy, Inside Job. She handled marketing/PR/awards campaigns for the Academy Award-winning films Ida and Undefeated; the Academy Award-nominated The Act of Killing; Margin Call; Restrepo; Academy Award-nominated Winter's Bone; the critically-acclaimed Stories We Tell; Gloria, and others.
While serving as EVP of Marketing for Warner Independent Pictures from 2003 to 2008, Kim was responsible for marketing campaigns for films such as Before Sunset; March of the Penguins; Paradise Now; and Good Night, and Good Luck. Prior to that, she handled public relations and awards campaigns on such films as In the Bedroom, The Pianist, Real Women Have Curves, American Splendor, Mulholland Drive, Capturing the Friedmans, Being John Malkovich, In the Mood for Love, Shine, The Sweet Hereafter, Happiness, Muriel's Wedding, The War Room and others.
Kim is a member of the Academy of Motion Picture Arts and Sciences and serves on the Board of Directors for Film Independent. Kim co-wrote "I Wake Up Screening: What to Do Once You've Made that Movie" with noted film critic John Anderson, which was released by Billboard Books.