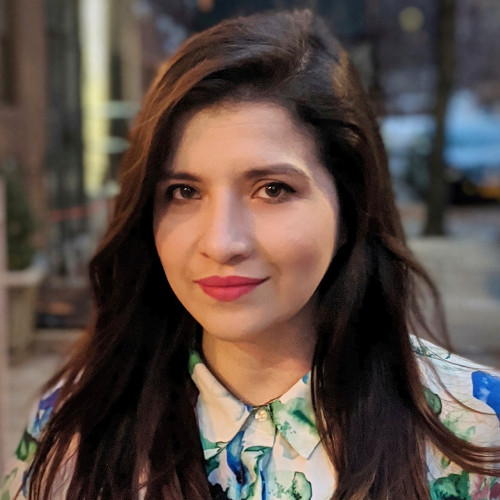 Producer,
All Dirt Roads Taste of Salt
; Co-Producer,
Los Espookys
Maria Altamirano is a Peruvian-American producer from Los Angeles. She produced Alexis Gambis' Son of Monarchs (HBO Max), winner of the Sloan Feature Film Prize at the 2021 Sundance Film Festival; Raven Jackson's award-winning short Nettles (Criterion Channel); and Jackson's debut feature All Dirt Roads Taste of Salt, produced in partnership with PASTEL and A24. She was also a Co-Producer on the Peabody Award-winning second season of HBO's comedy series Los Espookys.
Maria has participated in several key fellowships, including the 2020 Film Independent Producing Lab, 2021 Gotham/Rotterdam Lab, 2023 Cannes Producer Network, and the 2023 inaugural Imaginar Producers Residency, a collaboration between Film Independent, The Walt Disney Company, Searchlight Pictures and NALIP. Maria is a graduate of New York University's MBA/MFA program and, prior to filmmaking, was Market Research Manager at Paramount Pictures, where she generated key development and marketing insights for the studio's slate.