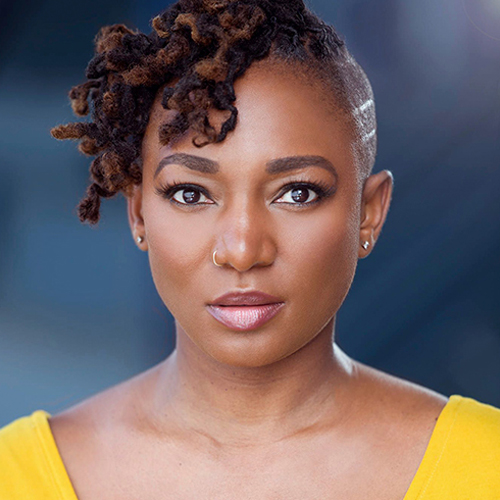 MOOREthanEnuff Media
Okema T. Moore is an actress, producer, writer and director. Starting as a child actor on Sesame Street, she has cultivated quite a life of experiences since then. From being an EMMY nominated producer, to premiering at Tribeca N.O.W. 2019 to being nominated for Best Actress numerous times, and winning Best Screenplay and Best Short for her self-written films Okema works across the board.  She produced the 2019 American Black Film Festival 2019 Best Web Series, and plays a hologram in Brian Stevenson's Equal Justice Initiative Legacy Museum.
Okema holds a BS in finance and business from Brooklyn College and a Producing Certification from NYU. She has produced and/or directed content for Netflix , Spotify, Nickelodeon, Dreamworks and FOX, OWN and the Food Network, with a doc series for PBS and American Masters being her most recent work.
Her writing was also selected twice for the famous Billie Holiday Theatre's 50in50 series and through her company she provided a rolling program of stimulus grants during COVID-19. Okema is a teaching artist and a proud member of Sigma Gamma Rho Sorority, Inc., SAG- AFTRA, AEA, the NY EMMY Chapter, NYWIFT and the Black TV & Film Collective.