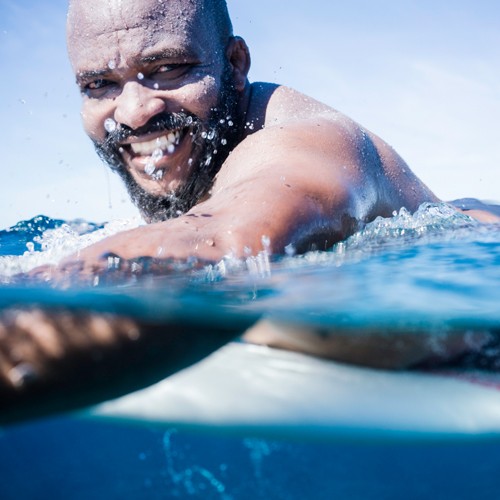 Host; ESPN X Games,
VICE World of Sport
Selema "Sal" Masekela is a beloved commentator, journalist, musician and Emmy nominated producer best known for his work presenting NBC's Red Bull Signature Series; executive producing and hosting Viceland's VICE World Of Sports; ESPN's Summer and Winter X Games, which he hosted for 13 years; his cultural reporting during the 2010 FIFA World Cup in South Africa and the 2014 Winter Olympics in Sochi; and hosting E!'s Daily 10.
A native of New York, Sal's flair for entertainment emerged at an early age as he toured the world with his father, South African jazz icon Hugh Masekela. Sal's own band, Alekesam, shares the name of his first film which chronicles his relationship with his father and their connection through music, which premiered at the Tribeca Film Festival in 2012. Alekesam's music has been featured on Entourage and House of Lies, with their single "All Is Forgiven" featured on the season four premiere of the Showtime hit. Alekesam's latest album, SoundProof Heart was released in August 2018 on all streaming platforms.
Sal is also often called upon to apply his encompassing and captivating style of hosting to live events, including YouTube's Brandcast in New York and Paris, YouTube Live on Stage from the Kennedy Center, and Google's Zeitgeist.
In addition to his hosting, producing, acting, writing and voiceover work, Sal offers his name and time to the charity he co-founded, Stoked Mentoring, a nonprofit action sports organization for at-risk youth and also serves on the board of the Tony Hawk Foundation.