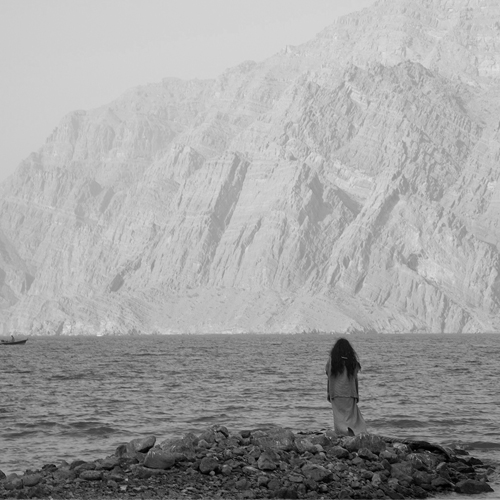 Feature Film
Feature Films
Scales – dir. Shahad Ameen, North American Premiere
Saturday, October 19 – 9:30 pm
MOCA Grand Avenue, Ahmanson Auditorium

Tickets are available now to Film Independent Members and the general public.
Click the button below to get started. See you at The New Wave!
---
Striking black and white cinematography sets the dark tone and atmosphere of this feminist genre fable set in a dystopian seaside village where mermaids and sea monsters linger just off the shore.
Scales
is the story of a young girl who defies her village's tradition of sacrificing its female children to the sea in order to survive. A haunting story of resistance and rebellion, the film premiered at Critics' Week at the Venice International Film Festival, where it won the Verona Film Club Award.
2019, 75 minutes, UAE/Iraq/KSA | Written and directed by Shahad Ameen; with Ashraf Barhoum, Yagoub AlFarhan, Fatima Al Taei
Writer/director Shahad Ameen was born and raised in Jeddah, Saudi Arabia. She earned a Bachelor's degree in Video Production and Film Studies from the University of West London and also holds a degree in Screenwriting. Her short films include Our Own Musical (2009) and Leila's Window (2011), which played at the Gulf Film Festival and was named Best Film at the Saudi Film Festival. Her short film Eye & Mermaid (2013) premiered at the 2013 Dubai International Film Festival and was selected for competition at the Toronto International Film Festival, Stockholm Film Festival and Norway's Kortfilmfestivalen in 2014. Eye & Mermaid was also awarded First Prize in the Emirates Film Competition and Best Cinematography at the Abu Dhabi International Film Festival in 2014.