Rapt

Because there was a hunger in me to see everything and do everything, I wanted to be everyone I saw. I wasn't enough for me. Can you understand that?
Project type: Narrative Short
Project status: Development
Director/Co-Writer/Editor: Maggie Budzyna
Co-Writer/Producer: Christian Tasiopoulos
Cinematographer: Julia Swain

Website: raptthefilm.com

Help independent filmmakers tell their stories.
Make a donation to Rapt today.
Film Independent's Fiscal Sponsorship program opens the door to nonprofit funding for independent filmmakers and media artists. Donate today and help bring Rapt to life.
Logline
In the hopes of gaining a coveted spot in a prestigious acting program, a young woman navigates a herculean audition process where her limits are tested in the pursuit of success, fame, and winning the game.
Synopsis
Thea is just another tepid face among a sea of auditionees, all with the same desire; to win a spot at Calgary, a prestigious summer acting program run by longtime industry mogul Richard. The prospective students progress through a three part audition process, each with an overarching theme; Trust, Assimilation, and Risk. As the phases of the audition progress, Thea finds kinship with an ominous Victorian mirror, and competition in Esther, an elusive girl with nepotistic connections to the program, culminating in a third and final risk exercise between the pair.
Pushed to the edge in pursuit of her goal, Thea becomes newly aware of her own capabilities and just how far she's willing to go for success.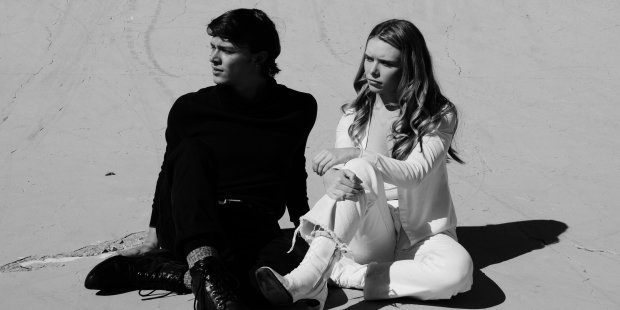 Meet the Filmmakers
Maggie Budzyna – Director/Co-Writer/Editor
Maggie Budzyna is a twenty-one-year-old rising queer directorial voice whose past films have played festivals including Mill Valley and Sacramento FF and earned her accolades across a variety of young filmmaker competitions. Maggie's directing is informed by her acting work; projects for Netflix, CBS, HBO, TIFF, Cannes and beyond. Her directorial influences include Tarkovsky, Ducournau and Pawlikowski for their meditative nature and ability to portray dynamic through striking imagery. Maggie's work aims to explore the crossroads of realism and the surreal and bring to light boundary pushing, abrasive feminist narratives.
Christian Tasiopoulos – Co-Writer/Producer
Christian Tasiopoulos is a 22 year old writer and producer living in Los Angeles. He has written multiple features and completed production on three short films, his most recent one being Borderline, a high-concept surrealist short hitting the festival circuit in 2022. Along with his creative partner Maggie Budzyna, they formed Nerve Damage Productions. He is also among the team of producers for the feature film The Snare, set for production in the summer of 2022, directed by Merlin Camozzi. He's inspired by the philosophical wonderings of Ingmar Bergman, the absurd banter of Yorgos Lanthimos, and gripping tension of Park Chan Wook. Say less, mean more.
Julia Swain – Cinematographer
Julia Swain is known for her emotion-driven imagery and ability to portray the human experience on screen. During her time earning an MFA in cinematography from UCLA, she won the Women in Film Cinematography Fellowship and the American Society of Cinematographers awarded her the very first ASC Vision Scholarship. She lensed the feature Speed of Life, starring Ann Dowd, for director Liz Manashil that traveled to dozens of festivals worldwide including Atlanta. Goodnight Gracie, a horror short written and directed by Stellan Kendrick, premiered at Sitges. Most recently, her fifth feature film, Lucky, for director Natasha Kermani and Epic Pictures Group, starring Brea Grant, was selected for a SXSW 2020 premiere. Her work ranges from dramatic narrative to commercials and music videos for artists like Hozier, Quinn XCII, Kelsea Ballerini and more. She is based in Los Angeles and is represented by WPA. Rapt is the second collaboration between Swain and Budzyna.
Contact
For inquiries, please contact fiscalsponsorship@filmindependent.org.