Asteroid! The Chicxulub Crater Story

The journey of one of the greatest scientific discoveries, one spiritual transformation at a time...
Project type: Fiction Feature
Project status: Development
Producer: James Guyer
Writer: Kevin Bernhardt
Legal & Sales: George Rush
Line Producer: Jim Bigham

Email: jamestmguyer@yahoo.com

Help independent filmmakers tell their stories.
Make a donation to Asteroid today.
Film Independent's Fiscal Sponsorship program opens the door to nonprofit funding for independent filmmakers and media artists. Donate today and help bring Asteroid! The Chicxulub Crater Story to life.
Logline
While searching for oil a geologist encounters never-before-seen results. He is alone in his belief — that he has found the giant impact crater created by the very asteroid that not only destroyed the dinosaurs, but also laid the foundation for mankind itself. In his struggle to bring this to the world, Glen learns that he has discovered far more. For him, the crater proves to be the very place where science meets God.
Synopsis
(Based upon the true story of the discovery of the world famous history changing Chicxulub impact crater located at the Yucatan, Mexico.)
In April 1978, a twenty-seven-year-old oil prospector, Glen Penfield discovers what he feels is the giant asteroid impact crater that wiped out the dinosaurs, ultimately allowing for the biological evolution of humans. As he builds evidence, he struggles futilely to find acknowledgement for this world shaking theory.
The only light in his agnostic life is a beautiful but religious Mexican girl. But the entrenched and far-reaching scientific community's rejection of his theory and her family's religion drives him to a darker existence.
Now at his lowest, he is struck with an energy and a free flow of knowledge that he attributes to God. It is a gift that propels him to not only straighten up his life – but also dare to understand the greater meaning of his discovery. Finally after a topsy-turvy Indiana Jones like detective adventure he gets his hands on the actual rock that undeniably proves to the skeptics the history changing impact of his find, as the peculiar coincidences of his life all come together as science meets spirit.
The oil prospector fully understands the crater as the harbinger of another "mountain of fire", prophesied in various ageless texts. And with this comes the recognition that will allow his real quest – to help prepare the world for the possibility of another mass extinction.
Meet the Filmmakers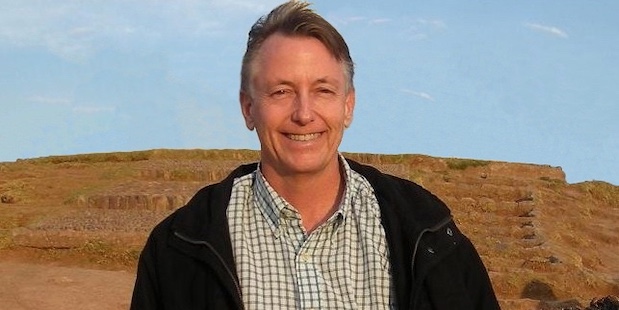 James Guyer – Producer
Jim is Principal of The Calling Production a film production company. He produces films including: Ping Pong Summer, directed by Michael Tully and starring Susan Sarandon and Lea Thompson; A Dangerous Practice (Predestinado), directed by Gustavo Fernandez starring James Faulkner, Danton Mello, and Juliana Paes. While he makes no comparisons to the legendary Frank Capra, Jim is inspired that Capra was a chemical engineer prior to his film career – Jim is a Civil Engineer with a University of London Masters in Law also practicing domestic and international dispute resolution on major construction projects.
Kevin Bernhardt — Writer
Kevin has over 34 produced screenplays ranging from commercial action to critically and spiritually-acclaimed films. In the past 4 years, he has had 4 films shot as a writer/producer with budgets ranging up to $30 million. His work has included Academy Award winners and nominees including Michael Caine, Dennis Hopper, Patti LuPone, Christopher Plummer, Donald Sutherland, John Lithgow, Nick Nolte, Djimon Hounsou, and Sylvester Stallone.
George Rush – Legal/Sales Rep
George M. Rush is an attorney who has practiced law since 2001 and is dedicated to supporting independent filmmakers, stewarding them in the business and legal issues to make films both commercial and artistic successes. His clients include producers, directors, screenwriters and investors in development, production and distribution phases of filmmaking George also produces films, including: Entertainment, directed by Rick Alverson and starring Gregg Turkington and John C. Reilly.; Ping Pong Summer, directed by Michael Tully and starring Susan Sarandon and Lea Thompson (Sundance 2014); The Informant, a documentary directed by Jamie Meltzer (2012 Doc NYC Grand Jury Prize Winner); and 4th and Goal, a documentary directed by Nina Gilden Seavey (2010); Sorry to Bother You, which sold for a near record seven-figure deal at Sundance 2018.
Jim Bigham – Line Producer
A graduate of the London Film School, Jim is a diehard filmmaker since the early 1970s. Jim has worked all over the United States and abroad handling many levels of production on projects including major feature films, television, documentaries and hundreds of national and international commercial campaigns. He has over thirty feature film credits including iconic Great Expectations, Body Heat, Plastic and Bad Boys. Line producer for Turner Classics, Chasing the Dream, Academy Award nominated documentary. UPM/Line Producer Marvel's Black Widow. He production managed Tim Burton film titled, Miss Peregrine's Home for Peculiar Children, and was supervising producer of 2nd unit production on Burton's Dumbo, released May 2019. Jim received a 2007 Independent Spirit Award for the feature film Sweet Land, which he produced.