Bertie the Brilliant

Project type: Narrative Short
Project status: Development
Director/Writer/Producer: Gabriela Garcia Medina
Producer:Vicki Syal
Producer: Moana Sherill
Producer: Dylan Costa
Co-Writer/Production Designer: Joshua D. Sankar
Cinematographer: Bongani Mlambo
Choreographer: Reina Hidalgo
Editor: Dominique Pieb Espinosa
Cast: Terri Hoyos, Cheryl Umaña Bonilla

Website: gabrielagarciamedina.com

Help independent filmmakers tell their stories.
Make a donation to Bertie the Brilliant today.
Film Independent's Fiscal Sponsorship program opens the door to nonprofit funding for independent filmmakers and media artists. Donate today and help bring Bertie the Brilliant to life.
Logline
A young boy takes on chores and small jobs around his neighborhood to raise money for a ticket to a magic show; but when his grandmother loses her job, he is faced with a difficult decision.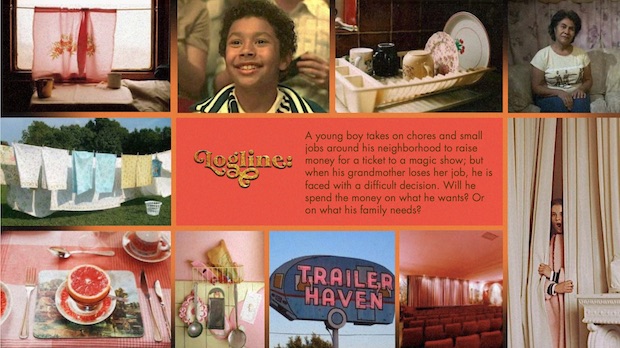 Synopsis
Bertie the Brilliant is the story of Bertie (8) Latinx boy obsessed with magic, who takes on chores, and small jobs around his neighborhood to raise money for a ticket to see his favorite magician Maya the Magnificent, but when Bertie's abuela (Linda) loses her job, he is faced with a difficult decision.
The film explores the magic of youth, the integrity of hard work, and the idea that when we make sacrifices for those we love, the world responds with love, and kindness.
Bertie the Brilliant is a co-watching, feel-good, family-friendly, musical-LatinX comedy. My goal is for audiences to feel inspired, joyful, happy to be alive, and believe that even when things are tough, money's tight, barely making ends meet, magic is real, and miracles can happen.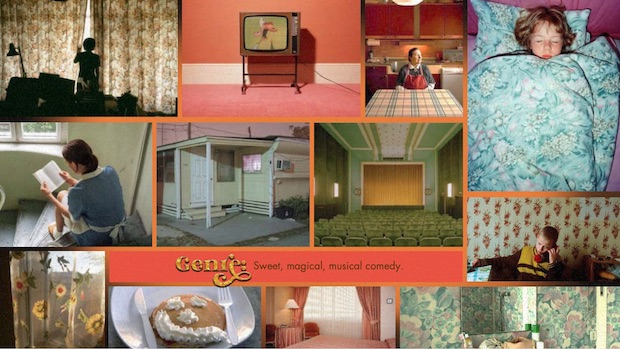 Meet the Filmmakers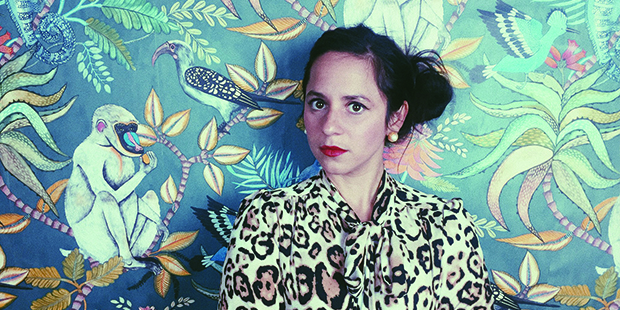 Gabriela Garcia Medina – Director/Writer/Producer
Gabriela Garcia Medina is a Cuban-American filmmaker. Her short film Little Con Lili (2018) won Best of Fest at HBO Women in Comedy Festival (2019), Best Short Contest with NBC (2019), nominated for Best Short Comedy at the Palm Springs ShortFest (2020), offered distribution with Starz and HBO, currently available on HBO. Gabriela's short film The 90 Day Plan, won Best of Fest at HBO Women in Comedy Festival 2020 (Powderkeg/Feigco award), official selection at LAAPFF (2020), offered PBS and HBO distribution, will be available on HBO Nov 2021. Gabriela's feature Medio Summer is in development with Marc Platt Productions, and MACRO, and her feature Little Con Lili is in development with Mandalay Pictures and Nuyorican Productions and is in the process of being optioned by Netflix. In 2021, Gabriela worked with Gamechanger Films on the One Love episodic project (producer Effie Brown).
Gabriela is a 2020 Film Independent Directing Lab Fellow, 2016 Hedgebrook Screenwriting Lab Fellow. Gabriela received her BFA from UCLA's School of Theater, Film, and Television (2005) with a major in Theater and a double minor in Chicano/a Studies and African American Studies; and she received a dual MFA from Calarts (2015) with a Masters in Acting, a Masters in Writing, and a minor in Film Directing and Production.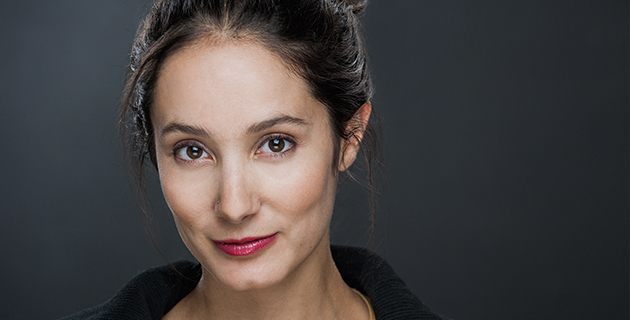 Vicki Syal – Producer
Vicki Syal is a producer and filmmaker from Los Angeles, California. A first-generation American, she has a special interest in social issues, politics, and satire. With a background in writing and education, she is currently an in-house producer at a digital content agency. Her projects have been official selections at LALIFF, HBO Women in Comedy Festival, & LA Asian Pacific Film Festival. Her work aims to bring unique and underserved voices to the forefront.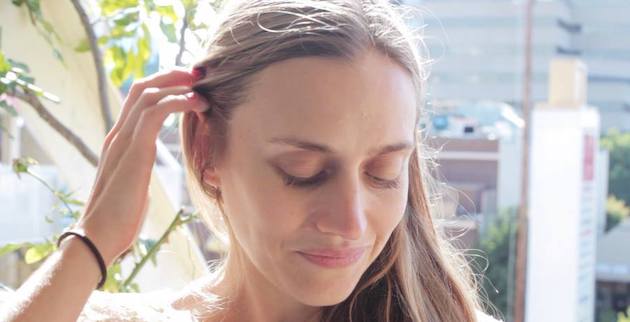 Moana Sherill – Producer
Moana Sherrill has been Producing, and Line Producing for over 10 years. Her work includes projects Carnage Park and Sleight (both official selections for Sundance film festival, 2016). Honest Ads (2016), The Remains (2016), Get the Girl (2017), The Clinic (2018), as well as a number of short films. Prior to moving into the narrative feature world Sherrill worked in documentary/animation, and games. She teaches Film and Tv Production at LA Film School. Sherrill received her MFA in directing from UCLA in 2013.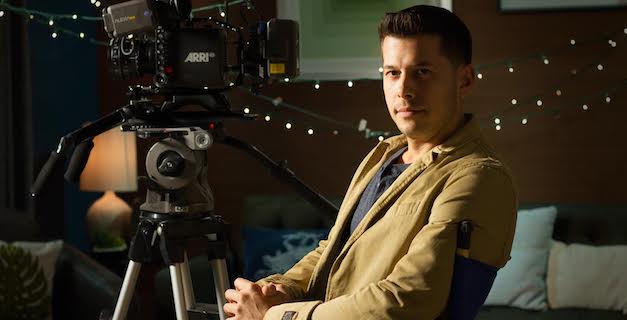 Dylan Costa – Producer
Dylan is a producer, writer, director, and editor. He's produced numerous feature films including Desecrated (2015), Motorcity Motormouth (2016), Proxy Kill (2018), Lady of Guadalupe (2020), Off the Grid Comedy: Cayman (2021), and Off the Grid Comedy: Belsize (2021), Not so Fast, my tooth is Loose (2021). He's also produced a number of shorts including Little Con Lili (2018), Champagne social (2019), Fertile Myrtle (2021), and Bertie the Brilliant (2022). He's also an editor who's worked on over 40 titles, mostly feature films and television

Joshua D. Sankar – Co-Writer/Production Designer
Joshua Sankar is a production designer, graphic designer, and writer. He has worked in the Art Departments of Marvel's Wandavision (2019-2020), Hannah (Amazon 2019), Avengers: Infinity War (2018), Guardians of the Galaxy 2 (2017), Ant-Man (2015), Transformers: Age of Extinction (2014), The Amazing Spider Man (2012), Django Unchained (2012), Bad Teacher (2011), Water for Elephants (2011) among others, he was Assistant Art Director on the new Tv movie Grand Hotel, for ABC (2019), and has worked as Production Designer on short films including Sam and Larry (2016), Family Pride (2012), and the youtube series Vinyl Rewind (2012-2015).
His writing credits include Medio Summer (co-writer with Gabriela Garcia Medina) currently in development with Marc Platt Productions and MACRO, Bertie the Brilliant (co-writer with Gabriela Garcia Medina). He produced Little Con Lili (2018) short film currently on HBO, as well as The 90 Day Plan (available on HBO in Nov 2021).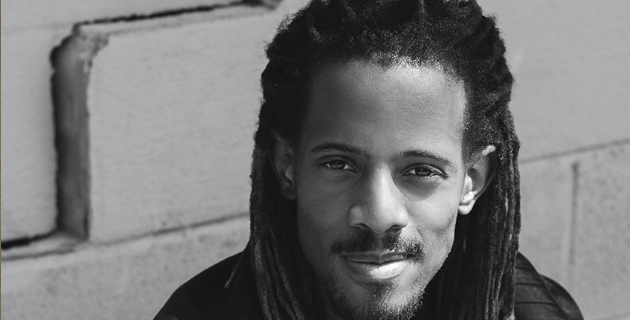 Bongani Mlambo – Cinematographer
Bongani Mlambo is a Zimbabwean South African cinematographer obsessed with telling visually creative and compelling stories. Mlambo's work has been praised for its "stunning artistry" drawing from influences such as Roger Deakins, Emmanuel Lubezki, and Christopher Doyle. His recent projects include All Creatures directed by Collin Schiffli, starring David Dastmalchian (Blade Runner 2049, The Dark Knight) and Karen Gillan (Guardians of the Galaxy, Jumanji); Three Days In August by Johnathan Brownlee; Upstream Color by Shane Carruth; and Woodshock starring Kirsten Dunst. Mlambo hopes to perfect his craft and sensibilities, one day, adding his name to the list of master artists.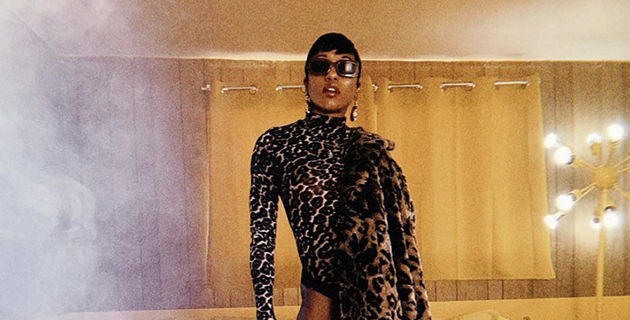 Reina Hidalgo – Choreographer
Reina Hidalgo is a dancer and choreographer who has performed with artists such as Pink, Rihanna, and Missy Elliott. She's choreographed for Emmy nominated East Los High MTv's Mary & Jane, Hannah Montana, Pink, Lady Gaga, Rhianna, Ciara, Gloria Estefan, Missy Elliot, Alicia Keys, Sean Kingston, Ricky Martin, Jennifer Lopez, Daddy Yankee, Paula Abdul (Superbowl pre-show), Kylie Minogue, Dance Spirit Magazine, The Grammy's, VMA's, The Latin Billboard Awards, American Music Awards, SNL, Dancing with the Stars, Good Morning America, Jay Leno, Ellen, and brands including Nike, Apple (iPod), and Adidas.
Dominique Pieb Espinosa – Editor
Dominique Espinosa Pieb is a Latinx editor and assistant editor. She grew up in the Bay Area and was exposed to the art of editing in middle school and made every excuse to incorporate that into school projects, and extra circulars. She attended De Anza Community College while in high school and earned her Associates Degree in Film/TV and then transferred to USC School of Cinematic Arts to receive her BA at the School of Cinematic Arts in Film and Television production. She loves to edit comedy, drama, and commercial content and has assisted on shows such as Marvel's Jessica Jones, Netflix's YOU, The CW's The 100, and Katy Keene. She is currently on a Netflix / MACRO feature film called They Cloned Tyrone.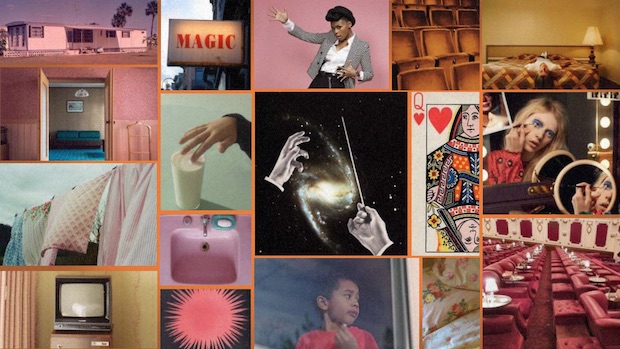 Contact
For inquiries, please contact fiscalsponsorship@filmindependent.org.