Echo Worlds

A student's quest leads to a dangerous parallel world...
Film Independent's Fiscal Sponsorship program opens the door to nonprofit funding for independent filmmakers and media artists. Donate today and help bring Echo Worlds to life.

Logline
In 1986, a spirited high school student attempts to find his long-lost father by setting off a device that sends him and a young diner server into a dangerous parallel world.
Synopsis
In 1986, in the seaside town of Touchstone, a young high school student in search of his long-lost father, a famous scientist and local legend, messes with his father's old science equipment, setting off a chain of events that puts him and a young diner sever in a dangerous and mysterious parallel world. There, they are joined with Merlin, a shabby sheepdog, and Pierre, an eccentric French inventor. Together they seek a way back home and embark on a journey that will take them on a multitude of multiverses.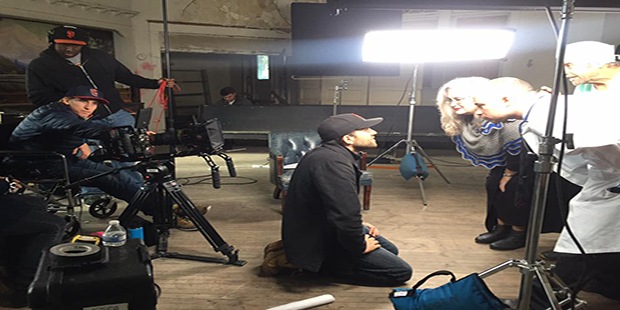 Meet the Filmmakers
Travis Misenti — Director
Filmmaker, writer, director and sound designer, Travis studied at the University of Southern California, School of Cinematic Arts. He wrote, directed and produced a short film, Bloody Mary, which was nominated for Best Micro-Budget under $35,000 and nominated for best sound design at the Blackbird international film festival in New York. And he recently wrote, directed and produced the short film Got Eyes for You, which is an Official Selection at this year's Russian International Horror Film Awards.
Hadrien Fages — Producer
New York attorney and entrepreneur Hadrien Fages worked for an immigration law firm and an independent art dealership before becoming manager and owner of a startup called Ublendit, LLC.
Miriam Arghandiwal — Producer
Miriam Arghandiwal is a former conflict reporter turned filmmaker from the Bay Area, California. During her time reporting for Thomson Reuters, Miriam focused on human rights issues and her articles monitored Afghanistan's governing of women and caused numerous NATO countries to change their conditions of aid to Afghanistan in order to ensure the protection of women. She spent time working in California' State Capitol for Senator DeSaulnier before that. Miriam is a graduate of California State University, Sacramento's political science program. Staying true to her past, she now produces and directs films that focus on telling social issue stories in a compelling narrative way. Miriam is pursuing an MFA at the University of Southern California's School of Cinematic Arts and now works for USC's Media Institute for Social Change.
Ante Cheng — Cinematographer
Ante Cheng is from Taipei and is currently a USC film production MFA student. His narrative works include Gook (Sundance 2017 NEXT Audience Award) and Afuera (LA Film Festival 2016).
Travis Kirby — Composer
Travis Kirby is a lifelong composer and songwriter currently based in the San Francisco Bay Area. While much of his work has focused on rock album-based engineering and production, he has since shifted his musical epicenter to electronic film composition. He is excited to make his film debut with Echo Worlds in 2018.

Contact
For inquiries, please contact fiscalsponsorship@filmindependent.org.