El Paisa

El Paisa challenges a personal, life-long rift. It celebrates the ways in which queerness and Latinidad can, indeed—not only go hand-in-hand—but also swing and sway to a festive cumbia!
Project type: Fiction Short
Project status: Production
Writer/Director/Producer: Daniel Eduvijes Carrera
Producer: Candi Guterres
Production Manager: Karla Legaspy
Director of Photography: Smokey Nelson

Email: elpaisafilm@gmail.com

Help independent filmmakers tell their stories.
Make a donation to El Paisa today.
Film Independent's Fiscal Sponsorship program opens the door to nonprofit funding for independent filmmakers and media artists. Donate today and help bring El Paisa to life.
Logline
After being rescued by a charismatic vaquero on the streets of East LA, gay goth skater Santiago must put an end to closeted young love, leading to personal transformation and a newfound connection to familia.
A coming-of-age comedy with stylish edge, El Paisa bridges alternative Latinx subcultures to celebrate unifying notions of family, young love and Queer identity.
Synopsis
Carmelo (30s) moseys up the streets of East Los Angeles. A recent immigrant from rural Mexico, he's a charming vaquero whose confidence inspires admiring glances.
Nearby, Carmelo spies a gang of cholos assaulting goth skater Santiago (18). Carmelo rescues him, inquires about the scuffle and lends him brief words of advice––"Ponte abusado"––before sauntering away.
Fernando arrives home to his quirky mother Ernesta (40s) doing chores while dancing to cumbia. Ernesta attempts to lure Fernando into a spin but he shuns her coldly. Fernando inquires about the meaning of "abusado" and Ernesta becomes immediately concerned, sensing that his dilemma may be Young Love. But when Ernesta expresses openness to the possibility that he could be gay, Fernando is mortified and flees.
Resting on his bed, Fernando is shocked to find Angel––one of the cholos from the scuffle––hovering above him. Fernando and Angel's closeted gay romance is revealed. Angel explains that he does his best to not cause actual harm whenever the gang assaults him but, recalling Carmelo's advice, Fernando gets abusado. He breaks up with Angel and, incensed, Angel nearly assaults him.
Fernando takes a sullen, contemplative skateboard ride but when he arrives at Gay West Hollywood his sense of loneliness and confusion intensifies.
Fernando continues to a Latinx section of town––but is that truly what he sees? The charming Carmelo chats affectionately with his friends before entering a gay vaquero night club.
Fernando follows him in and is amazed to discover a new kind of queer space: cholos, vaqueros and transgender beauties dance proudly to an irresistible cumbia––the familiar sound of home and of his youth.
Fernando and Carmelo share a heart-felt exchange. This inspires the once-persecuted Fernando to make an empowering transformation that brings him closer to himself, to his mother and, ultimately, to his Mexican ranchero roots.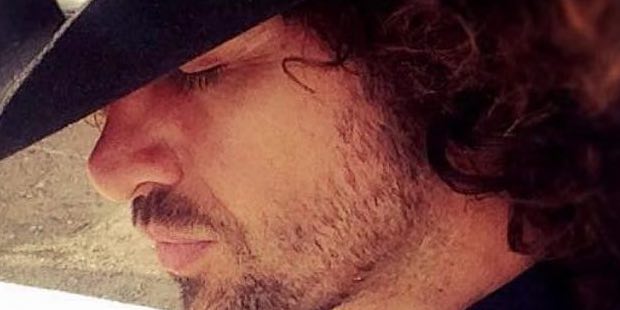 Meet the Filmmakers
Daniel Eduvijes Carrera – Writer/Director/Producer
Daniel Eduvijes Carrera is an accomplished voice in American Latinx filmmaking. His work has screened at the Tribeca, Guadalajara, Morelia, Huesca and Los Angeles Film Festivals, at numerous art museums and on international television broadcasts. He's the winner of the Imagen Foundation Award, Top Prize winner in Ovation TV's "Search for the Next Revolutionary Filmmaker" and was recognized as Best Latinx Film Director by the DGA Student Film Awards.
Daniel received the NHFA and NALAC film grants, the Djerassi Artist Residency and is a Produire au Sud and Film Independent Fellow. Daniel belongs to the elite group of Fulbright Scholars in Film and was honored with the Tribeca Film Institute/Rockefeller Foundation Media Arts Fellowship. Daniel's latest work, Soledad de Los Incendios won Best Foreign Language Short at the DTLA Film Festival and is currently airing on PBS. Daniel also received the SFFILM/Westridge Screenwriting Grant to develop his debut feature, Invoking Juan Angel.
The youngest son from a Mexican immigrant family of nine, Daniel achieved highest honors in Film/English Literature from the UC Berkeley, studied Cinema and Mexican Culture at the National Autonomous University of Mexico and was awarded a Dean's Fellowship for an MFA from Columbia University.
Candi Guterres – Producer
Candi Guterres is a Producer and Production Designer based in Los Angeles. Candi's most recent projects include Stargate Origins (MGM), Jen McGowan's Rust Creek (IFC), Kyra Sedgwick's pilot ,em>Girls Weekend (which premiered at Sundance 2019) as well as Unplugging starring Eva Longoria. Most recently, Candi served as Creative Producer on the series The Garcias for HBO Max.
Drawing from the experience of growing up between Portugal, Japan and adopted homes in Nicaragua and the US, Guterres' artistic vision and ability to communicate ideas fluidly across cultures and ultimately for the screen developed from an early age. Candi earned a BA in Architecture from Columbia University.
Candi's production work spans genres and the globe to include period films, sci-fi fantasy, and empowered narratives filmed in Russia, Iceland, Mexico, Peruvian Amazons and the US. Guterres' hands on approach to every project—from executing principal photography to dressing frames—fused with Candi's perception of the world, creates a unique vision in storytelling.
Contact
For inquiries, please contact fiscalsponsorship@filmindependent.org.