Going Nowhere

Project type: Fiction Feature
Project status: Development
Director/Actor/Writer: Izzy Shill
Producer/Actor: Felipe Dieppa
Producer/Actor: Diana Irvine
Editor: Drigan Lee
Actor: Geoff Marslett

Email: goingnowheremovie@gmail.com
Website: mythologiepictures.com

Film Independent's Fiscal Sponsorship program opens the door to nonprofit funding for independent filmmakers and media artists.
Logline
A camera team follows a group of wannabe filmmakers who travel to shoot an apocalypse feature on a farm in Kentucky as they desperately eke out meaning in the time of COVID-19.
Synopsis
This is a film within a film, a mockumentary about the making of 'The Seed'. Everyone — the actual producers, talent and camera department — who are making the film is also *in* the film playing themselves. We will use all of our real names and our roles on 'set' will be our real roles on the set of 'Going Nowhere'.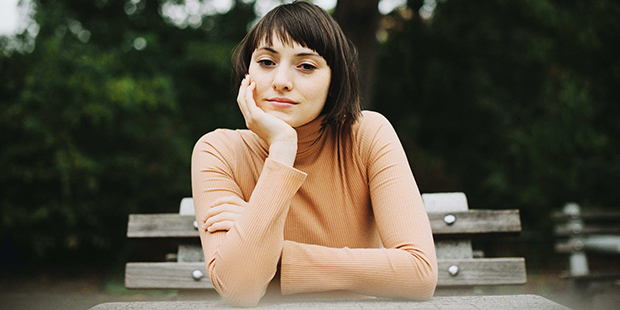 Meet the Filmmakers
Izzy Shill – Director/Actor/Writer
Izzy Shill is a writer, director and actor living in Los Angeles. She is a dual citizen with the UK. She starred in the short film, The Rat (Sundance 2019) and recently made her directorial debut with Face to Face Time, a short form sex comedy (SXSW 2020, Amazon). She is the recipient of SFFILM's Sloan Development Fund 2019 for the television series, Sort You Out, and other work includes the comedy pilot Ghost Bitch (BlueCat Best Title) and feminist Victorian heist film, Ruin Me. She is the co-founder of Mad Dad Pictures, which provides content for both film and television. She is a jazz enthusiast as well as an etymology nut.
Felipe Dieppa – Producer/Actor
Felipe Dieppa is a writer and producer who began his career in the industry at the age of six. As a child actor, Felipe starred in various commercials, soap operas, cartoons and films. He originated the voice of Diego on Dora the Explorer and starred alongside Steve Carell and Juliette Binoche in Disney's Dan in Real Life. As a young adult, he began working behind the camera and started his producing career with Apartment Troubles (Jess Weixler, Megan Mullally), which premiered at the Los Angeles Film Festival. He then became the Director of Productions at the film fund, Starstream Media (then Starstream Entertainment), and Executive Produced Shut Up and Drive (Sarah Sutherland, Morgan Krantz), which premiered at the Tribeca Film Festival. Felipe has gone on to Executive Produce another six films, including The Wolf Hour (Naomi Watts), which premiered at the 2018 Sundance Film Festival; which premiered at SXSW; and One Percent More Humid (Juno Temple, Julia Garner), which premiered at the Tribeca Film Festival. Felipe has most recently co-founded Mythologie Pictures, a mission-driven visual arts and production company founded to create commercial arthouse films and advertisements that promote diversity, eco-resilience, and more artfulness in advertising.
Diana Irvine – Producer/Actor
LA-raised and NY-trained, Diana Irvine is a proud alumna of New York University's Tisch School of the Arts. She's bi-coastal and tri-hyphenate, working hard to tell fresh stories through an intersectional lens. Some notable acting roles include the West Coast Premiere of "This Random World", The Boy Downstairs (TriBeCa) opposite Zosia Mamet and Love Life (HBO Max) opposite Anna Kendrick. As a writer, Irvine has written and starred in two short films: Cuddle Buddy and Pioneers (Austin FF, Vimeo Staff Pick). She is currently working on two thriller screenplays and learning to play the banjo.
Drigan Lee – Editor
Drigan Lee is an LA based editor. He was an additional editor on the documentary feature Cusp, which won a Special Jury Award at Sundance 2021 and will premiere on Showtime later this year. As a commercial director and creative director he's worked extensively for Conde Nast Entertainment, Warner Media, and Vox Media. In 2018, he directed a stage adaptation of Franz Kafka's 'The Trial' at Cherry Lane Theatre. His work can be seen on the Australian Broadcasting Channel, Vogue, Vice, The Washington Post, SXSW, Vimeo Staff Picks, and Short Of The Week.
Contact
For inquiries, please contact fiscalsponsorship@filmindependent.org.