Instagays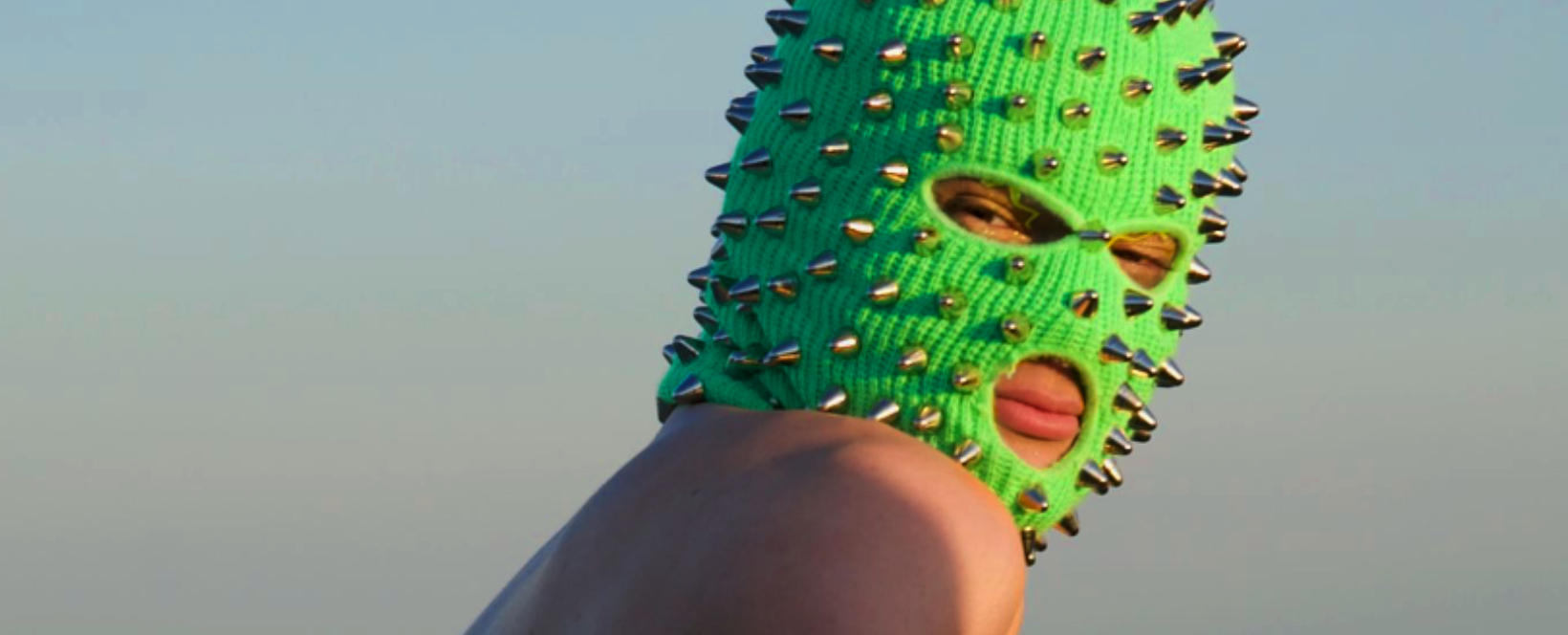 Project type: Fiction Short
Project status: Post Production
Writer/Director: Dhruv Sud
Producer: Clarissa Blau
Producer: A.C. Smallwood
Executive Producer: Max Emerson
Cinematographer: Vaughn Greve
Editor: Hazel McKibbin

Email: dhruvsud94@gmail.com

Help independent filmmakers tell their stories.
Make a donation to Instagays today.
Film Independent's Fiscal Sponsorship program opens the door to nonprofit funding for independent filmmakers and media artists. Donate today and help bring Instagays to life.

Logline
A gay spaghetti western about a group of vainglorious #instagays whose trip to Fire Island takes a dark turn when they accidentally murder their token friend of color.
Synopsis
Boy next door, Luca (20s) and his friends, scheming party boy, Nate (20s), and fitness influencer, Tyler (20s), are on a trip to Fire Island Pines. Nate and Tyler stress over the group's audition for an influencer themed gay reality series. They plan for the casting director to join them later. Luca invites over a Grindr hook up, Shiv (20s). Shiv surprises the group by not having any social media presence. Tyler gets cancelled online because he doesn't have any friends of color. Nate realizes that the group can
use Shiv to appear more diverse. He asks Shiv to spend the night with them. Shiv is hesitant but agrees because to spend more time with Luca. Later at night, the casting
director is a no show. Luca and Shiv establish a connection and have rough sex. Luca chokes Shiv. Nate and Tyler fume but Tyler gets a message that the casting director is on his way. Excited, they enter Luca's cabana and find him with Shiv's dead body. They panic. Nate refuses to go the police, worried it will derail their audition process. He convinces the boys to dispose of the body. The stress of their situation leads Tyler, a recovering addict, to relapse. Luca and Nate are too busy arguing to notice until it's too late and fail to save him. Luca pleads with Nate to go to the police but Nate plows ahead with his plan to move the bodies, starting with Shiv. At dawn, Luca and Nate take
Shiv's body to a motor boat and prepare to drop him into the ocean. Luca snaps. He throws Nate off the boat and into the propeller, which kills him. A dazed Luca
stumbles on the beach. Red and blue lights flash. Luca's social media following begins to rise.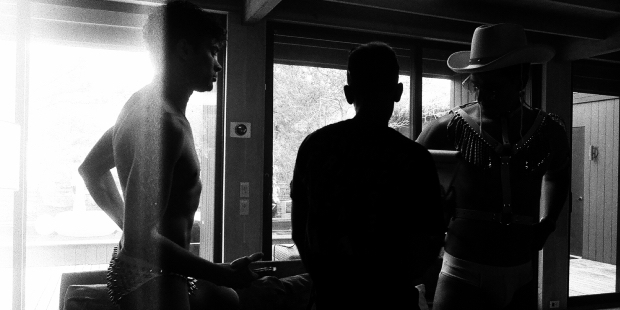 Meet the Filmmakers
Dhruv Sud – Writer/Director
Dhruv Sud is a writer, director, and educator. He is completing his MFA in Screenwriting and Directing at Columbia University. He is a 2021 BAFTA Newcomer, an inaugural recipient of The Joel Schumacher / Sophia Cranshaw Scholarship Award from the Gotham Film & Media Institute, and a recipient of the Phil Johnston Comedy Grant. He is drawn to dark comedy and drama, often dealing with themes of queerness, racial identity, immigration, or privilege. His directorial debut The Coronation premiered in competition at the 38th edition of Miami Film Festival and screened at Nashville Film Festival and Montclair Film Festival in 2021.
Clarissa Blau – Producer
Clarissa Blau is a Filipino-American producer born and based in Queens, NY. She attended The New School where she earned a BA in culture & media with a concentration in screen studies. As a working professional, Clarissa has experience producing commercials, documentaries & short films. Past clients include Ralph Lauren, Michael Kors, Artsy, and Louis Vuitton. Recently, she worked as a Field Producer for Netflix's Documentary Feature Film Britney vs. Spears (2021) and co-produced the narrative short, She Always Wins, which had its world premiere at the 2022 Toronto International Film Festival. Clarissa is drawn to telling stories that uplift queer, immigrant, and unrepresented voices.
A.C. Smallwood – Producer
A.C. Smallwood is a multi-faceted creative & filmmaker based in Queens, NY. She began her film career while still in high school, working as an actor in the independent film community of her hometown, Atlanta, GA. Also drawn to work behind the camera, she cut her teeth as a Production Assistant on network shows like The Walking Dead, Teen Wolf, & Vampire Diaries. After relocating to NYC, A.C. evolved into a commercial Line Producer while maintaining her indie film roots as an Assistant Director on projects such as Still Here (VR Installation, Sundance 2020) She Always Wins (Narrative Short, TIFF 2022), Allswell (Narrative Feature, Tribeca 2022) Boca Chica (Narrative Feature, Tribeca 2023).
Max Emerson – Executive Producer
Max Emerson is a writer, director, actor and personality from Vero Beach, Florida. A University of Miami graduate with a BFA in Performance/Directing, Max uses his Internet platforms to produce progressive narratives with real-world impact. He currently serves on the advisory board for The Ali Forney Center. His novel Hot Sissy came out in Miami as a limited print. The E-Book is for sale at all major vendors, but free to anyone in school via the book's website. Max crowdsourced funds for Hooked, a narrative feature film centered around LGBT youth homelessness. It toured at festivals internationally. 50% of the project's proceeds are donated to queer youth shelters. Recent projects include Drag Babies, Revenge Dates, Isolation Station and commercial endeavors with brands such as John Hardy Jewelry, Austrian Airlines, Parachute Home. He's been the face in campaigns for brands including Abercrombie, Tom Ford, Tiffany and more.
Vaughn Greve – Cinematographer
Vaughn Greve is a commercial, documentary, and narrative cinematographer. Based in Los Angeles, she also works out of New Orleans, Louisiana and Santa Fe, New Mexico. Her commercial clients include Vice, Aveda, Refinery 29, KCET and Adult Swim. Vaughn's work has won awards at Outfest, New Orleans Film Festival, and Palm Springs Shorts Fest. Vaughn holds an MFA in Cinematography from AFI Conservatory, where she was a recipient of the prestigious Tom Yoda Scholarship Award. Her work is informed by a BA in Film Studies from Barnard College, Columbia University, a 35mm film program at FAMU, and three years as a screener and script reader for Sundance Film Festival.
Hazel McKibbin – Editor
Hazel McKibbin is a British-American writer and director based between North London and Brooklyn. Hazel is a 2020 BAFTA Newcomer and is currently working on her thesis at Columbia University where she is pursuing an MFA in Screenwriting and Directing.
She finds herself drawn towards realism, often through a feminist lens, and the idea that compelling stories can be created from ordinary relationships and interactions. Her directorial debut Doublespeak had its festival premiere at the Sundance 2021 Film Festival. Her film She Always Wins played at TIFF and Hamptons Film Festival.
Contact
For inquiries, please contact fiscalsponsorship@filmindependent.org.