Invisible Children of LA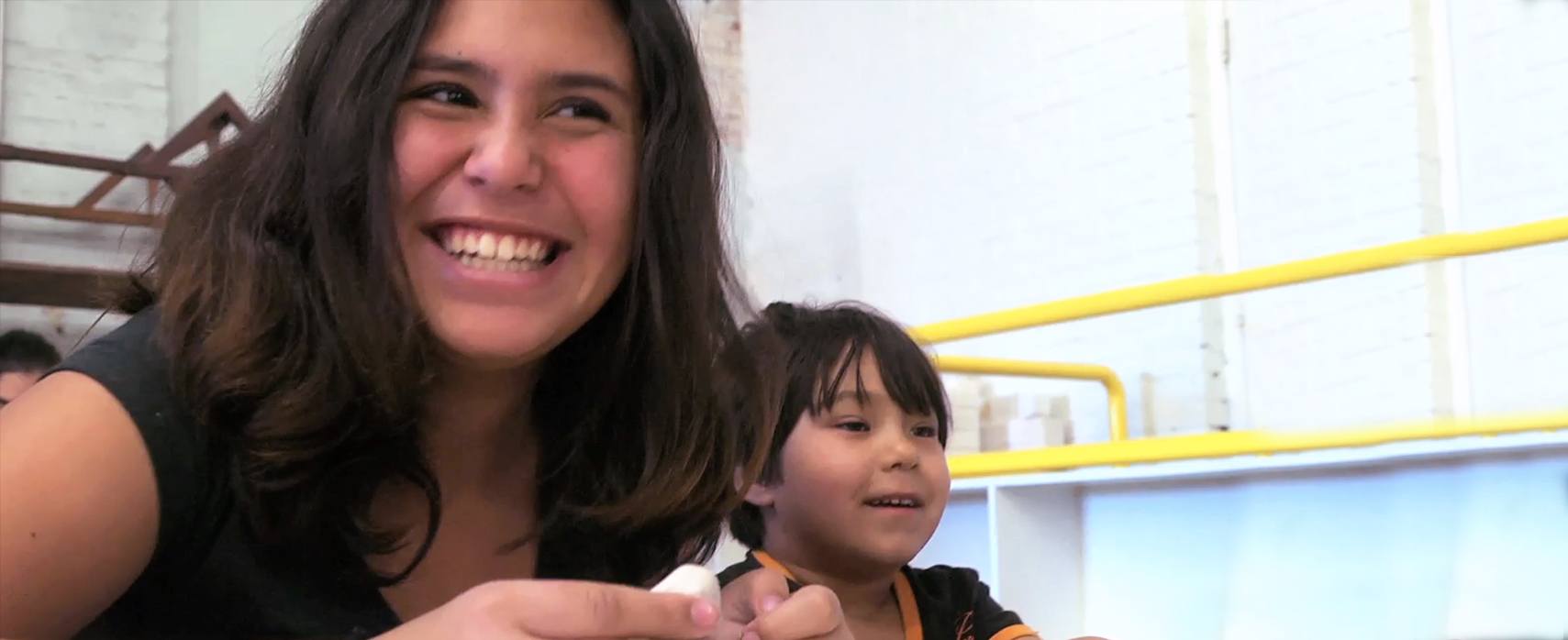 The daily lives, hopes and dreams of homeless children in LA...
Project type: Nonfiction Short
Project status: Complete
Director/Producer: Maryana Palmer
Narrator: Mimi Kennedy
Editor: Tina Imahara
Marketing and Fundraising Consultant: David Bartlett

Website: invisiblechildrenofLA.org
Email: mp310@verizon.net
Film Independent's Fiscal Sponsorship program opens the door to nonprofit funding for independent filmmakers and media artists.

Logline
Invisible Children of LA is a documentary exploring the daily lives of three homeless children. It shows how they cope and survive in a variety of settings from shelters, run-down motels and vehicles to the parks and alleys of Los Angeles. Woven throughout their stories will be interviews with frontline homeless advocates, politicians from the Los Angeles city council and members of the California Senate.
Synopsis
Invisible Children of LA is a documentary designed to expose the truth about child homelessness with a special emphasis on the kids themselves and how they are faring under these difficult circumstances. We will meet 5 homeless children in a variety of settings from homeless shelters and vehicles to makeshift encampments and run down motels. We meet and fall in love with them as they share their stories with us. Parents will also tell their stories of how they came to be homeless and their struggles to get by and we will learn about the efforts and frustrations of those trying to help.
The documentary will include interviews with authorities addressing the economic and systemic origins of homelessness. We will learn how the sheer number of homeless individuals weighs against scant and underfunded services and discover how this situation creates a chronic cycle of failure for the 58,000 homeless within Los Angeles County. But beyond the statistics, the film will shed light on the resilience of children facing homelessness in Los Angeles and ultimately paint a portrait of the potential for change.

Meet the Filmmakers
Maryana Palmer — Director/Writer/Producer
Maryana is a mother of three adult children and has been a licensed Marriage and Family Therapist for 40 years specializing in working with cancer patients. She worked with individuals (including children) in a private practice and led multiple psycho-social cancer support groups for The Cancer Support Community. She is now semi-retired and leading just one cancer group. She has lectured extensively on healing and guided visualization, and created and produced two educational short videos in the late nineties. One was a promotional film for CHPHP Children Helping Poor and Homeless People, the other featured collaborative poetry about the rain forest. Both videos won first place at the LAUSD Video in the Classroom Awards. Maryana has been a peace activist throughout her adult life and a homeless advocate for the past 20 years.
Mimi Kennedy — Narrator
Mimi Kennedy is a sought after American actress working in film, television and theatre. She has the ability to take characters from the pages of script and bring them to life with ease and believability. Kennedy's film work is as diverse as the actress herself from her portrayal of the Asst. Secretary of State in Armando Lannucci's In the Loop to a woman suffering with cancer in Steven Soderbergh's Erin Brokovich or as Helen in Woody Allen's Midnight In Paris, Kennedy's range is vast. She currently stars in the hit TV comedy Mom. In addition to Kennedy's acting career she is also a published author, and playwright. In 1996 her memoir, "Taken to the Stage; The Education of an Actress" received critical praise for her candid and humorous writing style.
Tina Imahara — Editor
In her 20 year career, Tina has edited over 60 films. Tina served as Lead Editor of Fuel, a feature documentary addressing America's addiction to oil and search for clean, sustainable energy. FUEL received a Jury Prize Award nomination and won The Audience Award for Best Documentary at the 2008 Sundance Film Festival where it received 11 standing ovations. Fuel was also shortlisted for the 2009 Academy Awards. Tina also edited the Academy Award-winning film On Tip Toe (2001). Additionally Tina edited House Under Seige (2009), Harmony (2010), The Big Fix (2011), and Dear Mom, Love Cher (2013). A fourth-generation Japanese American, Tina received her MFA from the Editing Program at the American Film Institute (AFI) where she was the recipient of a full scholarship awarded to one student within the program.
David Bartlett — Marketing and Fundraising Consultant
In David's 39 year career in Hollywood he has been involved at the major studios with such films as Pulp Fiction, Speed and Total Recall. He has been producer, director, writer, cinematographer and Editor on over 200 different film projects and has won 58 film festival awards personally His extensive fundraising, production, post-production, sales and marketing background will be a great service to the Invisible Children of LA project.
Contact
For inquiries, please contact fiscalsponsorship@filmindependent.org.