Leveling Lincoln
To level the playing field, they leveled the school...
Project type: Nonfiction Feature
Project status: Distribution/Impact Campaign
Director/Producer: Arden Teresa Lewis
Producer/Assistant Director: Tinks Lovelace, Bag O' Bones Collective
Director of Photography, East Coast Unit: Jack Stannard
Editor/Director of Photography, West Coast Unit: Andrew Jordan

Website: levelinglincoln.com
Email: ardenteresalewis@gmail.com
Facebook: facebook.com/atlewisfilms

Help independent filmmakers tell their stories.
Make a donation to Leveling Lincoln today.
Film Independent's Fiscal Sponsorship program opens the door to nonprofit funding for independent filmmakers and media artists. Donate today and help bring Leveling Lincoln to life.
Logline
Leveling Lincoln brings back to the forefront the first case in the Northern USA, where a school was torn down in the quest for equal rights in education. Mrs. Taylor vs. The Board of Education of New Rochelle, NY – 1961, was a landmark case brought by Lincoln School parents. Many still remember and speak on camera of this pivotal case, their childhood after the case, and how it relates to today's educational struggles.
Synopsis
With powerful interviews of the children (now adults) who lived the history behind the landmark desegregation case of Taylor vs. Board of Education of New Rochelle, New York – 1961, the film, Leveling Lincoln, will shed light on the child's perspective of these pivotal civil rights court cases. This case was spoken of on the floor of the United States Senate in 1963, as an example of successful integration by peaceful protest, discourse, and jurisprudence.
This was the first case in the North, seven years after Brown vs. The Board of Education, where an entire elementary school, Lincoln School, had to be torn down to achieve a level playing field in education. In contrast to Ruby Bridges – who sat alone in a classroom for a year, or Linda Brown's case that focused on one student, this case had hundreds of children bused to schools without calling out the National Guard. A group of parents who understood their children were being given an inferior education in a city that prided itself in its diverse school population, took action.
Amid photos and national newsreels, interviewees reflect on being part of a social experiment that began on their first days of kindergarten and glean what lessons can be learned and applied to today's equally strident educational issues.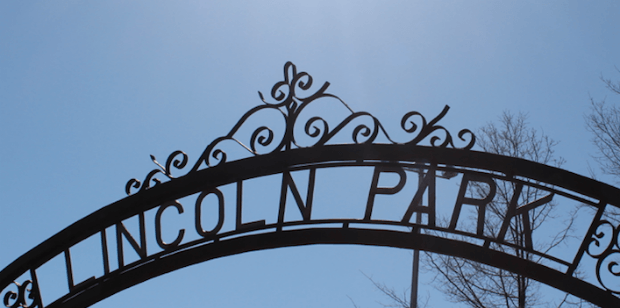 Meet the Filmmakers
Arden Teresa Lewis — Director/Producer
Arden is currently finishing the production phase of her feature documentary film, Leveling Lincoln set to be released in 2019. She is honored that her feature script, Gravel Road, was a 2018 finalist at the Lady Filmmakers Festival in Beverly Hills. She recently directed Steve Nevil's The Night Forlorn, or Waitin' on Godsford, for Theatre West, which won Best Production of a Play at the 2018 Valley Theatre Awards. Originally from New York, Arden has acted OFF Broadway at Primary Stages, The Bouerie Lane Theatre, Soho Playhouse, the Paper Mill Playhouse, and the La Mirada Civic Theatre. Her short films, Monday's Child and Trellis & Vine have earned Laurels from London to Long Beach. She received the Lilian Nesburn Award from the Beverly Hills Theatre Guild for her play, Grandma Good and was a semi-finalist for the Jane Chambers Award with her play, Baby Dreams. Baby Dreams starred Veanne Cox and was published in Theatre Communications Guild Magazine. Her play, Little Rhonda, was produced at Theatre Geo and is part of the Audrey Skirbal Kenis Theatre Archives at the Los Angeles Central Library. Her written work appears in two anthologies: Scenes For Women By Women and Even More Monologues For Women By Women – Tori Haring Smith/Heinemann Press. She holds a BA in theatre from UCLA.
Tinks Lovelace — Producer/Production Coordinator/Assistant Director
Tinks Lovelace is an LA-based, multidisciplinary visual artist from Nottingham, England. She went to high school in South Africa and is classically trained in performance from the London Academy of Music and Dramatic Art and on conservatory at The Stella Adler Studio in New York City. She directs and produces work, alongside Bag O' Bones Collective, telling socially conscious stories. She has recently finished devising and directing the award-winning show Othello & Otis at this years Hollywood Fringe 2018, she was nominated for five awards, one being the Inkwell Playwright's Promise award and won the Encore Producer's Award. She is in post-production on her first narrative feature film as a director, Already Adults (2019). Her work has been seen on floor level billboards in New York City and she has directed campaigns for companies such as Naked Wardrobe, House of CB and Mistress Rocks. Other films include My Boring Life (2013) and Sometimes It Feels (2017). She is the founder of Bag O' Bones Collective and creates content across the mediums of photography, theatre, film, and television.
Kimberly Woods — Co-Producer
Kimberly Woods is an American actress, award-winning voice-over artist and film producer. After graduating from Princeton with a degree in neuroscience and theatre she moved to Los Angeles to start her career. She has since produced short films, web-series and a narrative feature. Leveling Lincoln marks her first documentary. Growing up in America as a multiethnic woman of color, racial equality and education have always been topics that interest her, and she's happy to be a part of telling this story of desegregation in New Rochelle.
Jack Stannard — Director of Photography, East Coast First Unit
Jack Stannard is a freelance camera professional with several years of experience as a director of photography, camera operator and 1st AC on a wide range of commercial, narrative and documentary projects. He owns and provided his Sony A7Sii Camera Package, Vintage Canon Prime Lens Set as well as all the equipment used for Leveling Lincoln's numerous East Coast shoots. He is a graduate of the 2013 Documentary Media Studies Program at The New School. He has recently opened a full post-production suite in Connecticut.
Andrew Jordan — Editor/Director of Photography, West Coast Unit
Andrew Jordan is a writer, filmmaker, graphic artist and editor working in Los Angeles. He grew up in Indiana and Vermont and has been working with computer graphics and video since the age of 13. He directed and edited the indie thriller BnB Hell co-produced by his wife, Kimberly Woods and Denouement Productions (2018) available on Amazon Prime and iTunes. He's directed over twenty short films and video projects and has presented work at the Lewis Center for Arts at Princeton University, the Dana Auditorium in Middlebury, Vermont, and the School of Creative Arts at the University of Melbourne in Australia. He received his degree from the Department of Art and Archaeology at Princeton. He owns a full editing suite and last year, he directed and edited his first feature film and is currently in pre-production on his second. He's excited to be a part of the Leveling Lincoln team as both an editor and a west coast DP.
Contact
For inquiries, please contact fiscalsponsorship@filmindependent.org.