NORA (NORA'S MOTHER + NORA'S HUSBAND)

Project type: Narrative Short
Project status: Post-Production
Director/Writer/Producer/Actor: Neil D'Astolfo
Producer/Editor: Erika Kramer
Producer: Kevin Bender
Cast: Neil D'Astolfo and Drew Droege

Email: kramer@sup.nyc
Instagram: @norathefilms

Help independent filmmakers tell their stories.
Make a donation to NORA (NORA'S MOTHER + NORA'S HUSBAND) today.
Film Independent's Fiscal Sponsorship program opens the door to nonprofit funding for independent filmmakers and media artists. Donate today and help bring NORA (NORA'S MOTHER + NORA'S HUSBAND) to life.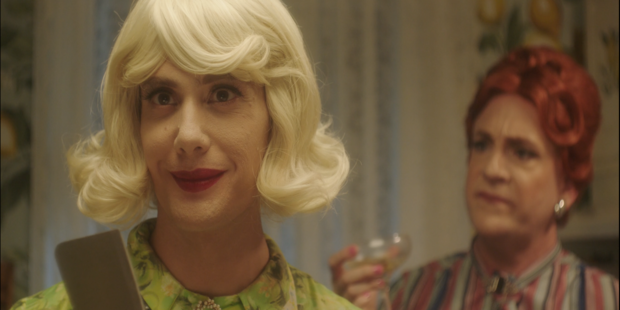 Logline
NORA'S MOTHER and NORA'S HUSBAND follow the already-produced NORA to create a trilogy of films that weave together to consider the existential vis-a-vis the banal. These queer fever dreams ("Hitchcock meets Almodovar by way of Mommie Dearest") are a stylized, stylish look at a pivotal moment in which three complicated characters consider a single, simple question: Who am I? Inspired by Shakespearean soliloquies and TikTok rants, NORA… explores the vulnerability and narcissism of publicly sharing a private reflection.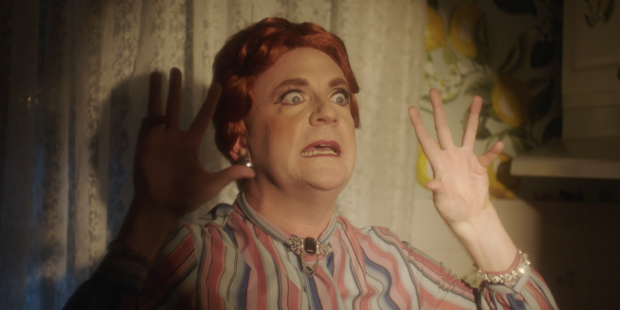 Synopsis
NORA
(already produced) is a psychological dark comedy in which Nora (played by Neil D'Astolfo [Stephen Colbert Presents Tooning Out the News, High Fidelity) recounts a disturbing dream to her therapist, Paul (also played by Neil D'Astolfo), asking the question, "When one feels nothing, how can one be sure that one can feel anything?"
NORA'S MOTHER
picks up where NORA leaves off, addressing Nora's shocking, murderous admission. Set in a graphic, 1960's-inspired kitchen, NORA'S MOTHER finds Nora wrestling with a chicken, while an even tougher bird — her overbearing mother (played by Drew Droege [Search Party, Bob's Burgers]) — recalls an enigmatic, erotic evening at the theater. As Nora's Mother's story heats up, so, too, does Nora's temper, and when an explosive secret is revealed, we're left wondering whether this kitchen is too hot for two.
NORA'S HUSBAND
brings the series — and possibly Nora herself — to a thrilling end, as our title character struggles to make meaning of his life and wife. Set in the couple's bedroom, a dreaming Nora (as described in NORA) is — unbeknownst to her — threatened by her despondent husband as he despairs over a colleague having "accidentally" eaten his chicken salad.
Make a donation to NORA (NORA'S MOTHER + NORA'S HUSBAND).
Meet the Filmmakers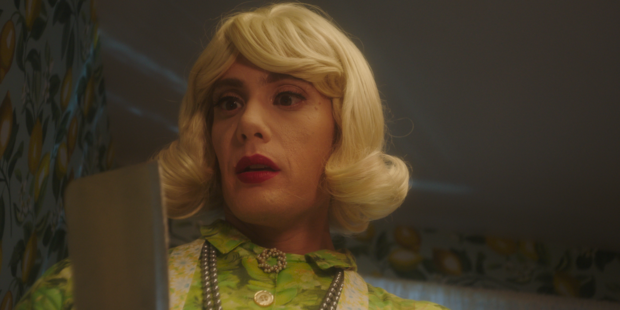 Neil D'Astolfo — Director/Writer/Producer/Actor
Neil D'Astolfo (he/him) is a New York-based actor, comedian and writer. Neil is currently a series regular on Paramount Plus' Emmy-nominated animated series "Stephen Colbert Presents Tooning Out the News," and he recurred as Anthony Fauci on Showtime's Our Cartoon President (also executive produced by Stephen Colbert). Additional TV credits include Washingtonia (Comedy Central [upcoming]), High Fidelity and The Path (Hulu) as well as Understudies (dailymotion). Neil's theatre credits include The Comedy of Errors, A Midsummer Night's Dream and Macbeth (Classic Stage Company), Family (Pershing Square Signature Center Studio) as well as workshops at Abingdon Theatre, Atlantic Theater, Cherry Lane Theatre, EST, New York Stage & Film, New York Theatre Workshop, Rattlestick Playwrights Theatre, Soho Rep and WP Theatre.
Neil was a house performer at The Upright Citizens Brigade (UCB) Theatre from 2018 – 2020. He appeared on the Maude Night (house sketch) teams Peach and Glamour College and hosted "GayTube (but Not Porn)" and "Fruitcake: A Holiday Variety Show."
Neil now performs monthly at New York City's Caveat as a creator of DOWNSTAIRS PARTY, a queer sketch and variety show.
Neil's one-person play, Mister Miss America, is currently being developed by All For One (AFO) Theater and will have its off-Broadway premiere in Summer 2022.
As a filmmaker, Neil wrote, co-directed and stars in the short film NORA the sequels to which (NORA'S MOTHER and NORA'S HUSBAND) are current recipients of a Film Independent Fiscal Sponsorship.
Neil's original comedy pilot, TRIBE was named a Semi-Finalist at the 2019 Nashville Film Festival Screenwriting Competition and 2019 Cinequest Screenwriting Competition. It was also an official selection at the 2019 Austin Comedy Short Film Festival, where it was named one of the Top 10 Best Comedy Series in its Screenplay Competition.
Neil is currently an adjunct professor at Pace University's School of Performing Arts. He is also a certified mindfulness meditation instructor and teaches at MNDFL Meditation.
Education: BA, Middlebury College; MFA, Acting, Columbia University.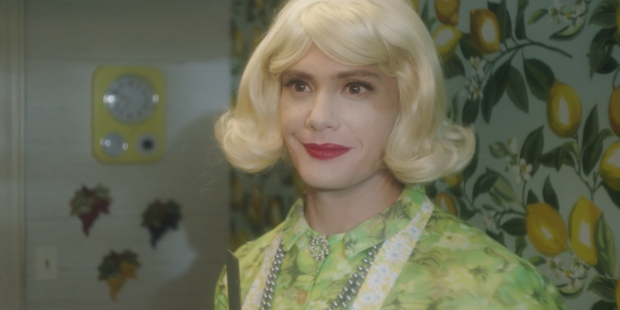 Erika Kramer — Producer/Editor
Erika Kramer is an award-winning filmmaker, producer and writer living in New York. She has worked for over a decade in Entertainment. Kramer has produced and edited shows for networks like Bravo, A&E, weTV and The Discovery Channel. In 2013, Kramer created her own video production studio called Sleeves Up Productions (SUP) where she's since produced hundreds of videos for clients as well as written, directed, edited and produced two award-winning short films. Kramer has worked in nearly every area of entertainment: scripted television, feature films, documentary film, reality TV and digital. She is a member of the Producers Guild of America.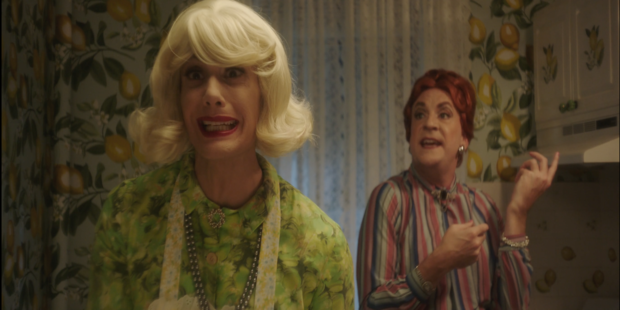 Kevin Bender – Producer
Kevin Bender is a producer, digital marketer and passionate storyteller. He is known for boundary-breaking campaigns and content experiences; inspiring, motivating energy; and inclusive, empathetic collaboration. As a student of acting and voice in college and beyond, Kevin brings both performers' and audiences' perspective into every story he tells.
In 2011, Kevin began his career at Discovery Communications working for Food Network and Food.com, and helped launch Discovery's digital con-tent studio. Kevin has also developed content and campaigns for brands like Cooking Channel, AllModern, Havas Media Group, Sonic, CBS Inter-active, The North Forker, and more.
Passionate about inclusivity and belonging, Kevin is a longtime Trevor Project volunteer, and is the Projects and Special Partnerships Lead at Do The WeRQ, a non-profit with the mission of increasing visibility and creativity for LGBTQ+ marketers, with specific focus on marginalized groups within the community.
Kevin received his MBA from NYU in Marketing in 2019. Kevin now serves as Director of Special Projects, Content Marketing at Healthline Media, the number one site for health and wellness on the internet, providing an em-pathetic, whole person health approach to all people. Kevin is working on a variety of omnichannel video and audio initiatives in the health equity space.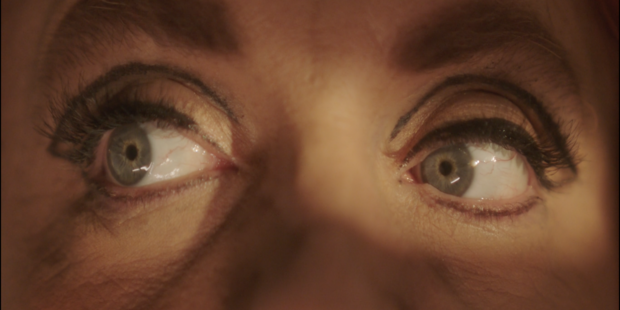 Contact
For inquiries, please contact fiscalsponsorship@filmindependent.org.