Silk Road

Film Independent's Fiscal Sponsorship program opens the door to nonprofit funding for independent filmmakers and media artists. Donate today and help bring Silk Road to life.
Logline
When an opportunistic Indian graduate student finds a bag full of drugs, he decides to sell them on the deep web to make a quick buck. Little does he know that a brilliant Indian American DEA agent is working around the clock to hunt him down.
Synopsis
When Kishore, an international graduate student and part-time motel clerk, steals an abandoned bag of petty cash, he thinks he's committed a victimless crime. What he doesn't realize is that the bag belonged to a DEA informant and is filled with millions of dollars worth of high-grade LSD.
Kishore decides to sell the drugs on the dark web, where he's sure his crimes can't be traced back to him. Unfortunately for Kishore, his methods aren't as foolproof as he hopes – and DEA special agent Durga is hot on his trail.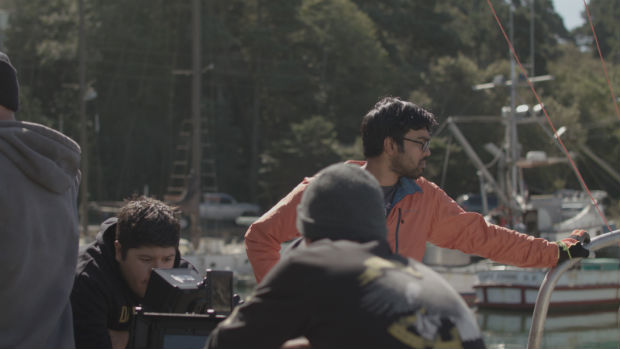 Meet the Filmmakers
Pradeep Katasani — Director
Leaving behind a promising career in engineering, Pradeep Katasani relocated to Los Angeles to pursue his passion for filmmaking. Since then, he has worked on many productions, including four feature films, fulfilling various primary roles such as first assistant director, production manager, and post-production supervisor. He has directed a couple of short films which have been screened at various film festivals across the country.
He has also been working as the new media producer for the Indian Film Festival of Los Angeles where he oversees all the video content produced during the festival. He holds a Masters degree in Television and Film production from San Diego State University and a bachelors degree in Computer Science from Indian Institute Information Technology, Hyderabad.
Amar P — Producer
Amar P was born in India and moved to the United States in 2008 to attend graduate school in aerospace engineering. After finishing his doctoral studies, he moved to Los Angeles for work. Having been fascinated with movies from an early age, moving to Los Angeles gave him the opportunity to see the process of film-making more intimately. After seeing how huge the independent film scene in Los Angeles is and the multitude of skills that are required to create a successful product, he realized that his skills as an engineer could certainly be used in the organization and planning aspects.
Eliana Carmona — Writer
Eliana Carmona is a writer and avid communicator with a degree in creative writing from Stanford University. She specializes in character-driven speculative fiction and pays the bills as a press relations professional.
John Orphan — Cinematographer
John Orphan is a cinematographer with over twelve years of experience in the industry. He has worked on many tv shows pilots (Johny Day, Save Yous Ass, Characters), national commercials, shorts (Backpages, Blessed, Count to Five) and features, including a recent one starring Frankie Muniz.
Contact
For inquiries, please contact fiscalsponsorship@filmindependent.org.