speaking.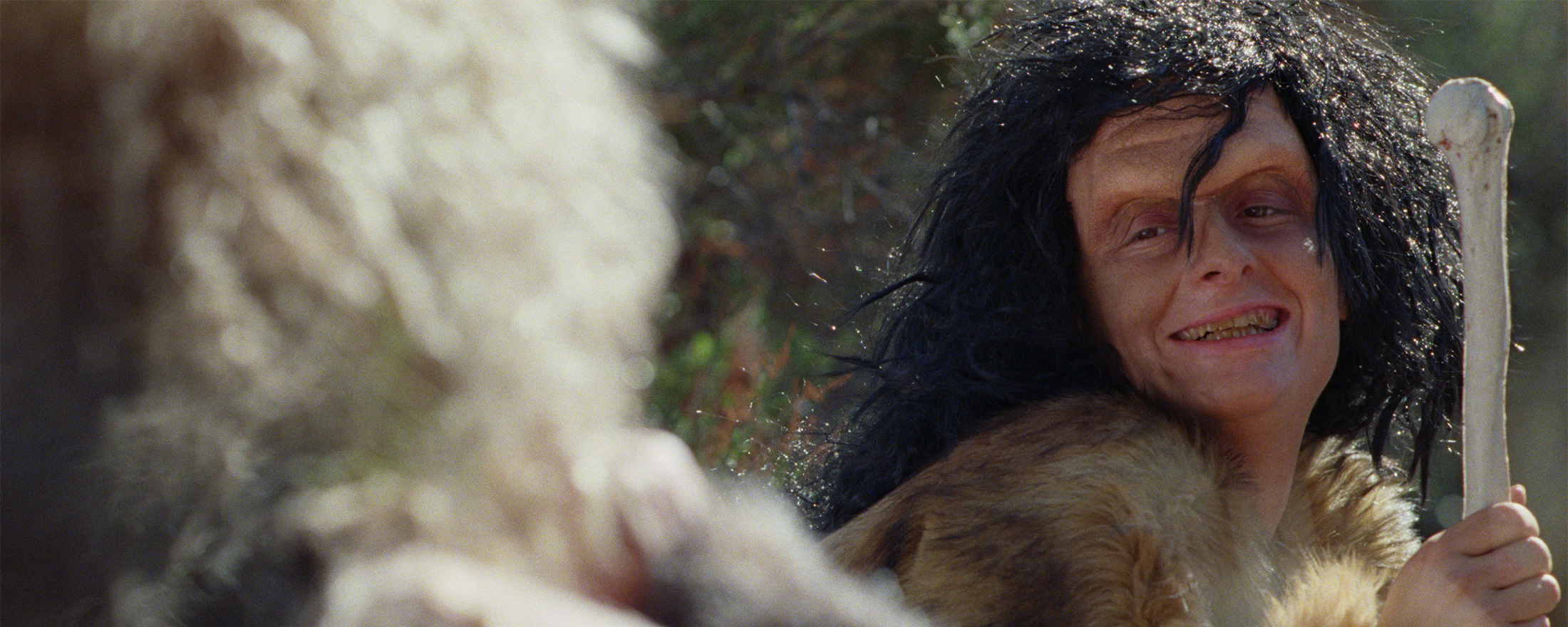 The very epic, definitely 100% true story of how we came to speak...
Project type: Narrative Short
Project status: Post Production
Writer/Director: Nich Esposito
Producer: David Fieman
Director of Photography: Sulekh Suman
Lead Actor "HER": Gemma Soldati
Second Lead "BRUTE MALE": Craig Gibson

Email: speakingthemovie@gmail.com

Help independent filmmakers tell their stories.
Make a donation to speaking. today.
Film Independent's Fiscal Sponsorship program opens the door to nonprofit funding for independent filmmakers and media artists. Donate today and help bring speaking. to life.
Logline
Threatened by the forces of nature, a prehistoric outcast must use a newly awakened power to save her people: the ability to speak. But is the world ready to hear what she has to say?
Synopsis
speaking is a 20-minute absurdist comedy film satirizing the male-centric, self-absorbed epic cinema of the past.
Our story begins tens of thousands of years ago, in a time before civilization, society, and even spoken language. Those grand old days when poop was acceptable to carry by hand, and a good rock would go a long way. Giant beasts roam the land. Wild storms rain down destruction.
It is a time of momentous change…
We meet a beleaguered tribe of cavepeople on the heels of disaster. Bloodied and beaten. They are the last of their kind. They are a simple, deeply stupid people. They cannot speak. They struggle through the elements in search of shelter. Of food. Of fire. Of anything to keep them going just a little while longer.
A BRUTE MALE is their de facto leader. An oafish half-wit, as violent as he is proud. In his entourage are: a deeply spiritual ELDER WOMAN; a BOY with a badly injured leg; and our hero — HER.
Shunned by her tribe for her strange demeanor, SHE desires nothing more than the approval of her peers — especially the fiery Brute Male. But a new awareness is building inside HER, and the others may not be ready for it…
Hunger. Fire. Beasts. And Poop.
SHE will overcome all of these, because SHE will learn to SPEAK.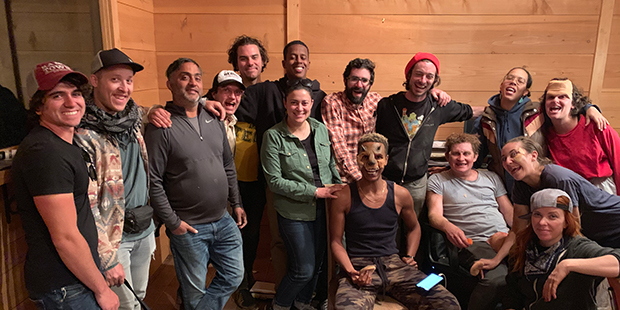 Meet the Filmmakers
Nich Esposito— Writer/Director
A graduate of the SUNY Purchase Dramatic Writing conservatory in 2012, Esposito created and produced sketch comedy and short films in and around New York and Philadelphia through 2014. He co-wrote The Vocabulary of the Mysteries, Audience Award winner at the 2014 Brooklyn Film Festival and Best Student Film Award winner at the Philadelphia Independent Film Festival. After moving to Los Angeles, he co-created, wrote, and produced the interactive cross-media Makeson Drinxon Universe comedy series from 2014-2018. He has been developing his passion piece, speaking since early 2016.
David Fieman — Producer
David Fieman is a writer and producer with over 10 years of experience making independent shorts. He co-wrote and produced Vocabulary of the Mysteries with Nich Esposito, which won an Audience Award at the Brooklyn Film Festival in 2014. He and Nich Esposito then went on to collaborate in the interactive cross-media Makeson Drinxon Universe comedy series from 2014-2018. David Fieman spent over three years as a junior literary manager at Accelerate Entertainment, and currently works at Creative Artists Agency.
Sulekh Suman — Director of Photography
Sulekh Suman has been shooting independent cinema for over fifteen years. He has served as Director of Photography on a number of noteworthy projects: Tempting Fate screened at the Pan African Film Festival in 2015; A Trip to Jamaica currently sits as the third highest grossing film in Nigerian domestic box office history; and in 2017, his film Born of Sin won the Filmmakers' Alliance SHOOTOUT! Two-Day Filmmaking Challenge, presented by Canon. In 2019, he served as DIT on the Beyoncé video album Black is King. He has also collaborated with director Nich Esposito and producer David Fieman in the past on the Makeson Drinxon film John Brames John Cannot Be Stopped.
Gemma Soldati – HER
Gemma Soldati is a multi-award-winning comedian and actor. A trained improv comic and clown from The Idiot Workshop in Los Feliz, CA, Gemma was classically trained at the Marcel Marceau school in Paris, France and later in Florence, Italy. In 2019, her original play, The Living Room was a Pick of the Fringe for the 2019 Hollywood Fringe Festival and the 2019 Edinburgh Fringe Festival, and won Best Comedy at the 2019 Melbourne Fringe Festival. The role of HER was written specifically for Gemma.
Contact
For inquiries, please contact fiscalsponsorship@filmindependent.org.