Stateville Calling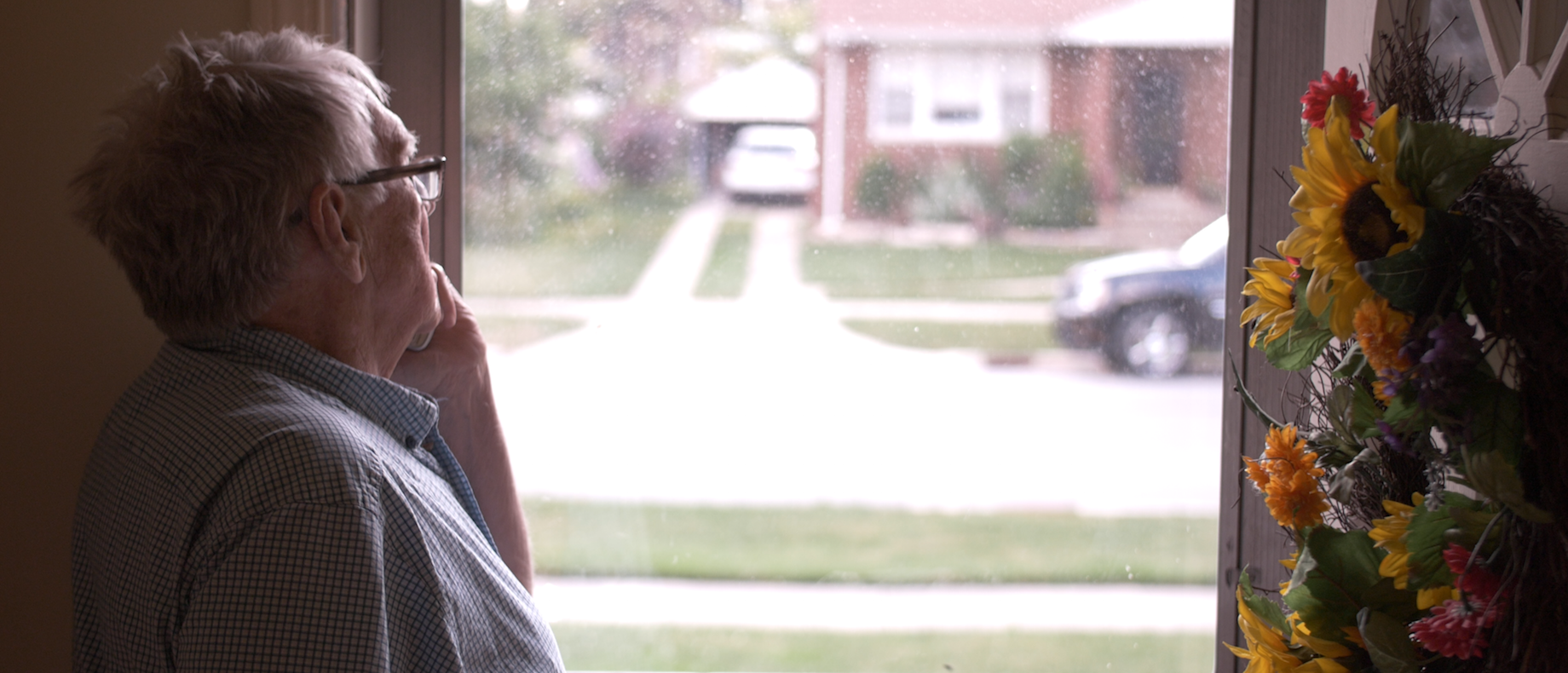 Is there a right to rehabilitation?
Project type: Nonfiction Feature
Director: Ben Kolak
Producer: Yana Kunichoff
Editor: Kathryn Skrundz

Website: www.statevillecalling.com
Email: admin@scrappersfilmgroup.com

Stateville Calling has been screened multiple times across Illinois in diverse community settings, creating impactful conversations both in person and online. The film will also screen on PBS Illinois in 2020 as part of Season Two of the Reel Midwest program - see will.illinois.edu/reelmidwest for details. For more information on Stateville Calling and additional screenings, go to statevillecalling.com
Film Independent's Fiscal Sponsorship program opens the door to nonprofit funding for independent filmmakers and media artists.
Logline
Elderly prisoners cost taxpayers billions and are the least likely to reoffend – which is why senior citizen activist Bill Ryan, who already helped to end the death penalty in Illinois, wants to set them free.
Synopsis
Bill Ryan can remember the first time he drove up to Pontiac Correctional Center. It was 1993 and his first time visiting a prison. He was going to meet a man scheduled to be executed in a few days. That visit set Ryan on a path to become a fervent prisoner rights activist.
Scrappers Film Group presents Stateville Calling, a documentary exploring one man's fight to offer elderly prisoners facing life without parole a chance to walk free. At the center of the film is Bill Ryan, an 82-year-old prisoner's rights activist from rural Kentucky who has spent the last several decades befriending and advocating on behalf of a group of men and women incarcerated for life.
The elderly population in jails across the country has been growing at a higher rate than any other group of prisoners, and it's placed a financial and practical stress on a prison system already struggling to provide adequate care to the incarcerated. At the same time, this group of prisoners is the least likely to reoffend if released.
Stateville Calling takes the viewer from the Illinois state capitol to the tobacco fields of Kentucky and inside Logan Correctional Center, the all-women's prison in downstate Illinois, to profile activism efforts working to allow long-term prisoners the possibility of clemency or parole.
Meet the Filmmakers
Ben Kolak — Director
For over 10 years, Ben Kolak has worked on innovative projects in a variety of roles: cinematographer, editor, producer, and director.  Ben's many roles stem from a pure enjoyment of the filmmaking craft.  He works in small teams on projects designed to encourage social good.  Ben's documentary directorial debut, Scrappers (2010), went on to win awards at numerous festivals and make critic Roger Ebert's list of the top 10 documentaries for 2010.  He co-directed the web series Central Standard: On Education, made in partnership with WTTW 11 and PBS Digital Studios (2014), and more recently directed Rights Lab, made in partnership with Truthout.org (2016).
Yana Kunichoff — Producer
Yana Kunichoff is an award-winning investigative journalist and producer based in Chicago. Her work has ranged from coverage of the Arab Spring protests in Bahrain to chronicling of the human casualties of rapidly disappearing affordable housing in Chicago. She won a Sidney Hillman award for her February 2016 investigation for the Chicago Reader into the way Chicago's police union impacts the narrative around police shootings. Kunichoff's work has appeared in The Guardian, Fusion.net, Al Jazeera, Pacific Standard and Chicago Magazine, among many others. She received her bachelor's degree from Durham University in the UK, and her master's degree in journalism from Northwestern University's Medill School of Journalism.
Kathryn Skrundz — Editor
Kathryn Skrundz graduated from Columbia College Chicago with a degree in Post Production and a minor in Motion Graphics in 2016. She has been involved in filmmaking since she was 10 years old with her father who was an editor/producer/director for over 20 years. She has worked on projects ranging from narrative and documentary to commercial; long form and short form.
For inquiries, please contact fiscalsponsorship@filmindependent.org.