The New Adventures of Gidon Lev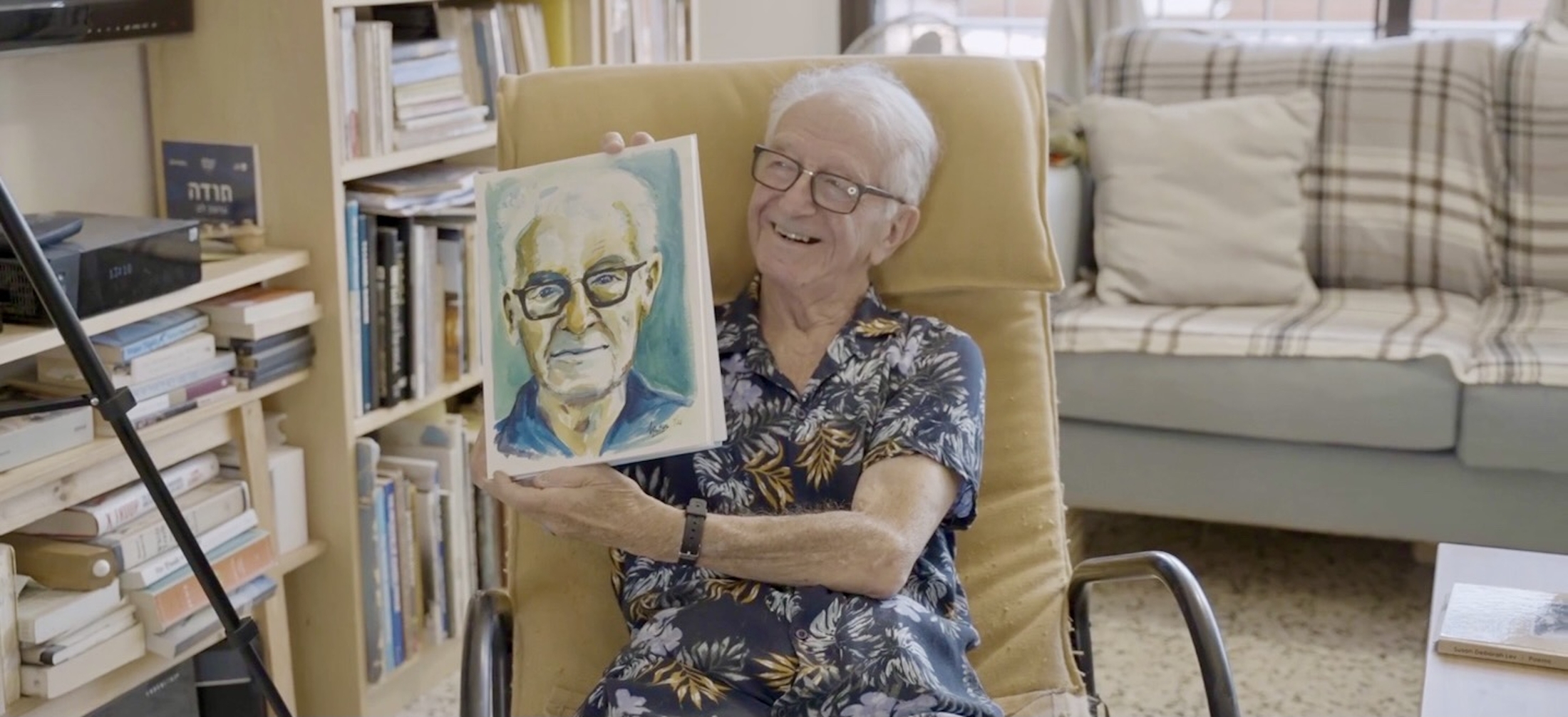 Holocaust Survivor. Optimist. TikTok Star.
Project type: Documentary Feature
Project status: Production
Director: Yaniv Rokah
Producer: Jackii Chun
Producer: Vickie Rose Sampson
Co-Producer: Camila Vilalva
Executive Producer: Elliot V Kotek
Executive Producer: Andy Lewis

Email: yanivrokah@gmail.com
Website: thetrueadventures.com
Facebook: @thenewadventuresmovie

Help independent filmmakers tell their stories.
Make a donation to The New Adventures of Gidon Lev today.
Film Independent's Fiscal Sponsorship program opens the door to nonprofit funding for independent filmmakers and media artists. Donate today and help bring The New Adventures of Gidon Lev to life.
Logline
The story of a Holocaust survivor, the writer who loves him, and the power of harnessing our past for a better future.
Synopsis
In 2017, an elderly Holocaust survivor met an American woman who moved to Israel on the heels of grief and loss. Then, something delightful and totally unexpected happened. Despite their almost 30-year age difference, the two fell in love.
Very quickly, Julie discovered there's a lot more to Gidon than the Holocaust. He is also a former kibbutznik, served in the IDF, survived cancer – twice – delivers flowers, has piles of unpaid parking tickets, and loves political demonstrations. He also experienced the kidnapping of a daughter. And then he kidnapped her back. Gidon, in other words, is not the average octogenarian.
Gidon discovered that Julie, a writer from California, lost her brother to suicide in 2010 and moved to Israel for much-needed reinvention and healing. She needed to regain a sense of purpose and meaning. Neither Gidon nor Julie knew it at the time, but they were about to change the direction of each other's lives forever.
Julie & Gidon's relationship blossomed into something truly special. Together they wrote an award-winning book, produced a podcast series, and to their surprise, went viral on TikTok.
Make a donation to The New Adventures of Gidon Lev.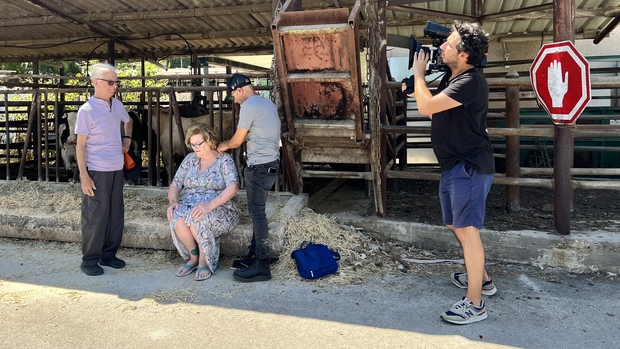 Meet the Filmmakers
Yaniv Rokah – Director
An actor, writer, director and producer Yaniv Rokah resides in Manhattan. His directorial debut Queen Mimi, a documentary about Mimi Haist, an elderly homeless woman in Los Angeles. With appearances by Zach Galifianakis and Renee Zellwegger, screened around the world and won best documentary at Hot Springs Film Festival, Manhattan Film Festival and the St. Tropez International Film Festival. The film landed a global distribution deal through Netflix.
His narrative short film Black Hat, about a conflicted member of the Orthodox Jewish community won several film festival awards in 2019, including the prestigious Iris Prize, American Pavilion at Cannes Film Festival and The San Francisco Jewish Film Festival. Black Hat was an official selection at the Tribeca Film Festival and landed a distribution deal with HBO Europe.
Yaniv also wrote a feature film 20 Miles about the refugee crisis in Europe, which is currently in pre-production and which he will direct in 2023 in Italy.
Jackii Chun – Producer
Jackii Chun was born in Seoul, South Korea and raised up and down the Pacific Coast. She obtained her BA in Film Studies and Asian American Studies at the University of California, Davis and her MFA in Film/Video at the California Institute of the Arts. Her film, Space Ètude, No. 1, was an Official Selection of the Blow-Up International Arthouse Filmfest Chicago in 2019. In 2021, she produced Lake Forest Park, which had its European Premiere at IDFA and was nominated for Best First Feature. Her film Father was a Semi-Finalist at the Flickers' Rhode Island International Film Festival in 2021 and premiered at the 38th Los Angeles Asian Pacific Film Festival in 2022. Currently, she is producing Weeping Rocks, a feature documentary that focuses on the critical role small organisms play in our fragile ecosystem. She will shoot Far From the Sky, a short based on her father's memoir, Where Will I Rest Tonight?, in South Korea later this year.
Vickie Rose Sampson – Producer
As a Supervising Sound Editor with over 200 feature film credits and an award-winning 40-year career, Vickie Rose Sampson is also a producer, director and editor of over seven short films, 20 commercials and PSAs. She is a voting and active member of the Academy of Motion Picture Arts and Sciences (AMPAS), Motion Picture Editors Guild Local 700 (MPEG), Alliance of Women Directors, Women in Media and Motion Picture Sound Editors (MPSE) with an extensive list of credits including Pirates of the Caribbean, Ordinary People, and Star Wars: Return of the Jedi. She has been teaching Post Production Sound and Filmmaking since 1992 at UCLA, USC, AFI, Video Symphony, Cal State LA and NYFA. She has been sound editing on the audiobook and podcasts for The True Adventures of Gidon Lev during and through the pandemic and looks forward to bringing Gidon and Julie to the big screen.
Camila Vilalva – Co-Producer
Camila Vilalva is a Brazilian filmmaker based in Rio de Janeiro. Her work deals with the interrelation of gender, class and labor in Latin America through autobiographical narratives. She received her B.A in Communications from the Universidade Nova de Lisboa and recently completed her MFA in Film/Video from the California Institute of the Arts. Her work has been selected and screened by the Portuguese Nucleus of Visual Anthropology of Art (NAVA) and has been featured in Portugal's Neo-realism Museum, Latvia's Film Festival TourFilm Riga and The Velaslavasay Panorama in Los Angeles, California. Her short film Receitas (para não esquecer) was recently granted an Honorable Mention by the Experimental Forum and is premiering at the 2022 Les Femmes Underground Film Festival. Her feature documentary Querida Magnólia, an intimate essay-film about immigration due to domestic work, will be premiering later this year.
Elliot V Kotek – Executive Producer
The producer of Yaniv Rokah's Queen Mimi and other award-winning festival-favorites such as the Netlix Original Little Miss Sumo and the NBC Peacock Original Black Boys, Elliot Kotek is a recognized leader in the power of purposeful content. He is a member of the Television Academy and the Producers Guild of America, and his innovative branded documentaries for the likes of AARP, Accenture, Aflac, Campbell's, Hyundai & the UNDP, LEGO, New Balance, Whirlpool & Habitat for Humanity have racked up several billion media impressions and earned 7 Emmy nominations, 5 Cannes Lions, 4 SxSW Innovation Awards, 2 Clios, 2 Anthem Awards, multiple Webby honors, archiving at MoMA as well as recognition from the U.S. Congress and House of Representatives.
Make a donation to The New Adventures of Gidon Lev.
Contact
For inquiries, please contact fiscalsponsorship@filmindependent.org.