The Shape of Truth

Project type: Narrative Short
Project status: Production
Writer/Director/Producer: W. Y. Geng
Producer: Becca (Suh-Hee) Han
Co-Producer: Xiaojia (Lisa) Li
Co-Producer: Rebecca Chu
Co-Producer: Amari Reyaa
Cinematographer: Ming Jue Hu
Art Director: Eleanora Figueroa Steiner
Editor: Anya Khusnatdinova

Help independent filmmakers tell their stories.
Make a donation to The Shape of Truth today.
Film Independent's Fiscal Sponsorship program opens the door to nonprofit funding for independent filmmakers and media artists. Donate today and help bring The Shape of Truth to life.
Logline
In 1952, a prominent Soviet scientist was arrested and pressured to sign a confession to save his family. Later, the Soviet regime executed him for telling the truth by openly criticizing the director of the science academy who adamantly promoted pseudo-science.
Synopsis
ACT I
The story begins in 2020, California. Elena, a world-renowned agronomist and geneticist, speaks at the awards ceremony. She introduces her father's deeds in the Soviet Union from her childhood memories – the beginning of her quest for scientific truth.
ACT II
1952, Moscow. Elena celebrates her seven-year-old birthday, but her father doesn't come home. The secret police arrest him for openly criticizing the director of the science academy. He refuses to sign the confession until the secret police threaten his family. He sacrifices himself to save his family, yet inspiring Elena's relentless pursuit of scientific truth.
ACT III
Back to 2020, California. Seventy-five-year-old Elena receives the National Science Medal, the nation's highest honor. In the end, the goodness of humanity perseveres. Her students are all around the world. In her scientific research and her pursuit of truth, she reunites with her father as if they were never apart.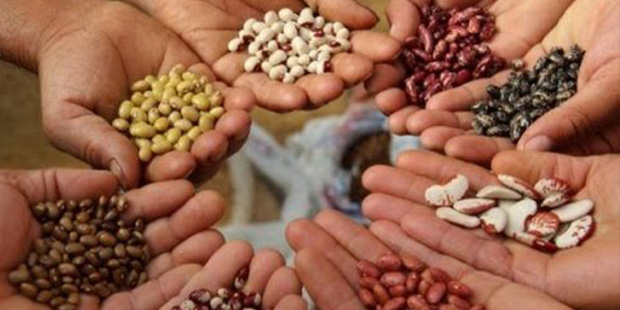 Meet the Filmmakers
W. Y. Geng – Writer/Director/Producer
W. Y. Geng was born in Beijing, China. She graduated with an MFA in Film & TV Production at University of Southern California, where she was the recipient of the prestigious Irvin Kershner Fund for Documentary Filmmaking, Alfred P. Sloan Production Award and Writing Award.
Becca (Suh-Hee) Han – Producer
Becca (Suh-Hee) Han is currently a third-year Film & Television Production MFA candidate (Class of May 2022) at the University of Southern California, School of Cinematic Arts. Prior to coming to USC, Becca graduated from Emory University in 2016 with a double major in Film Studies and Political Science. During her undergraduate studies, she began working as a Production Assistant on various productions in the Atlanta area, performed as a member of Emory's improv troupe and Dad's Garage (Professional Improv Troupe), represented the Film and Media Studies Departments as a Stipe Fellow, and actively held roles in other organizations.
Before taking a hiatus from the entertainment industry to pursue her MFA at SCA, Becca progressed in her entertainment industry career to become a Special Effects Technician and eventually a Special Effects On-set Foreman. Some of the productions that she was a crew member on include: Tag, The Walking Dead, Amazing Stories, The Outsider, and Watchmen. She is currently a member in good standing of IATSE Local 479.
Xiaojia (Lisa) Li – Co-Producer
Xiaojia (Lisa) Li is an MFA candidate in Film & Television Production currently at USC's School of Cinematic Arts. Starting working as a student TV showrunner and an on-camera journalist since 13, she acquired plentiful experience and skills with on-hand practice. She learned to depict humanity rooted in real-life stories, when intrigued by the power of non-fiction material. Then she felt the inner call of working as a professional storyteller.
She graduated from Sun Yet-sen University with a BA in economics, which provided her with grounded understanding of social issues. She conducted the research in a suburban area of Guangdong to develop ecological economic systems based on the local tea factory, as it inspired the local government. During college time, she also produced and created student projects including fiction, non-fiction and music videos, and interned at a Beijing TV station in the department of public service announcement.
Rebecca Chu – Co-Producer
Rebecca Chu is a writer and filmmaker from Irvine, California. Rebecca's immigrant father instilled in her a love of American cinema, bringing her on movie dates to the neighborhood theater. There, she was exposed to rich stories through moving images that her still-developing psyche could not fully comprehend, yet the emotional responses elicited were tangibly unforgettable.
Rebecca initially built her career in finance and commercial strategy at Fortune 100 companies such as Apple and Disney. Upon becoming a mother, Rebecca turned her focus toward building a more equitable world for the next generation. She engineered a career transition into creative producing, launching independent film company SHADOWLIGHT MEDIA VENTURES, through which she develops and produces original content that aims to elevate diverse, underrepresented voices.
Rebecca's short film Rojak garnered accolades at the Singapore Bicentennial Heritage showcase, including nods for Best Film and Best Direction. In addition, her original screenplay Wonton Paradise was selected by industry professionals to be filmed at the Universal Studios backlot in Hollywood.
Rebecca is a globe-trotter with artistic interests that span international sensibilities. She holds an MFA from the Peter Stark Producing Program at USC's School of Cinematic Arts, where she was the winner of the 2022 Robert S. Ferguson Marketing Award for best feature film marketing plan. In addition, she holds an MBA from Stanford's Graduate School of Business.
Amari Reyaa – Co-Producer
Amari Reyaa is an actor and a filmmaker based in Los Angeles, California, and a native of Bangalore, India. Amari is currently pursuing her MFA in Film and TV production at USC School of Cinematic Arts.
She professionally acted in and directed stage productions for the reputed theatre group MISFIT in Bangalore. She also directed, wrote, and acted in various short films and was commissioned to write and direct a series of informational and creative short films on mental health awareness by the National Institute of Mental Health and Neuro-Sciences (NIMHANS), India's leading government-run medical organization.
Amari's short films Mr. Das and Urmih have been screened at various film festivals in India, including the prestigious International Documentary and Short Film Festival of Kerala (IDSFFK) and the Jaipur International Film Festival.
Amari's main focus is to write, direct and produce films and TV series that explore human nature and psychology and tell stories about the underrepresented. As a woman who struggled to acknowledge her dream in order to fit into socially constructed gender roles, she wants to make content that gives voice to the voiceless, irrespective of gender, race, and creed.
Ming Jue Hu – Cinematographer
Ming Jue Hu is an Asian-American cinematographer based in New York. In 2018, he was selected as "Rising Stars of Cinematography" by American Cinematographer Magazine, and joined DDA Talent Agency.
Ming's father was an oil painting artist who lived a nomad lifestyle in many cities in the world. As a result, he got to experience various cultures through the art of painting and is still inspired by the great masters from the past. During his studies at NYU Tisch School of the Arts, he decided to focus on cinematography under the mentorship of Geoffrey Erb, ASC. In 2014 the feature film, M Cream, won Best Feature Film Award at Rhode Island International Film Festival. It also took home the Best Cinematography Award at Madrid International Film Festival.
Besides features, Ming has also shot numerous shorts and his work has screened at festivals worldwide, including Cannes, AFI, Palm Spring, and Clermont- Ferrand etc.
He is based in NYC, but often divides his time between Beijing and LA as well.
Eleanora Figueroa Steiner – Art Director
Eleanora Figueroa Steiner is a Peruvian-Australian production designer currently based in Los Angeles. She is a graduate of the University of Melbourne with a Bachelor of Arts double major in the History and Philosophy of Science, and English Theatre Studies. She is the second recipient of the Screen Australia-Onbass Fellowship, a full tuition scholarship to study a Masters of Fine Arts in Production Design at the American Film Institute Conservatory in 2021.
Her highest achievement so far has been as production designer of All These Creatures, winner of the short film Palme d'Or at the 71st Festival de Cannes 2018. Screening at over 190 film festivals to date, including the Toronto International Film Festival, Raindance, Hong Kong and Busan the film has won over 60 awards, notably; 'Best Short Film' at the 8th Australian Academy (AACTA) Awards, 66th Sydney Film Festival and 16th Tirana International Film Festival; a 'Firebird Award for Best International Short Film' at the 43rd Hong Kong International Film Festival, and 'Best Australian Short Film' at the 57th Melbourne International Film Festival.
Anya Khusnatdinova – Editor
Anya Khusnatdinova is a Russian-born film editor currently based in Las Vegas. She started her journey at VGIK, in Moscow, where she learned Soviet montage techniques.
She is a graduate of Emerson College in Boston with a B.A. in Visual and Media Arts. In 2020 she completed MFA in Editing at AFI Conservatory. She has a background in both digital and manual film processing and editing.
In Las Vegas Anya edits for different live shows and artists.
Contact
For inquiries, please contact fiscalsponsorship@filmindependent.org.