True Believer

Project type: Documentary Feature
Project status: Post-production
Director/Producer: Kristen Irving-Jordan
Producer: Katie Doering

Help independent filmmakers tell their stories.
Make a donation to True Believer today.
Film Independent's Fiscal Sponsorship program opens the door to nonprofit funding for independent filmmakers and media artists. Donate today and help bring True Believer to life.
Logline
Following the 2016 election, an evangelical pastor faces a crisis of conscience. As he confronts his faith, he uncovers a decades-old political conspiracy enacted by the religious right — a shocking scheme that threatens to undermine America's democracy.
Synopsis
The 2016 election reaffirmed the power of American Evangelicalism. Many, including pastor J, are still dumbfounded. How could a divorcee who bragged about grabbing women garner support from a community predicated on piousness? The answer goes beyond Trump. Decades ago, conservative leaders conspired to seize political power. T​rue Believer​ is a feature documentary that reveals the remarkable tale of how a religion was hijacked for political gain, and​ especially as we look toward 2020,​ unpacks the present-day crisis many evangelicals are facing now that their faith is largely responsible for electing Donald Trump.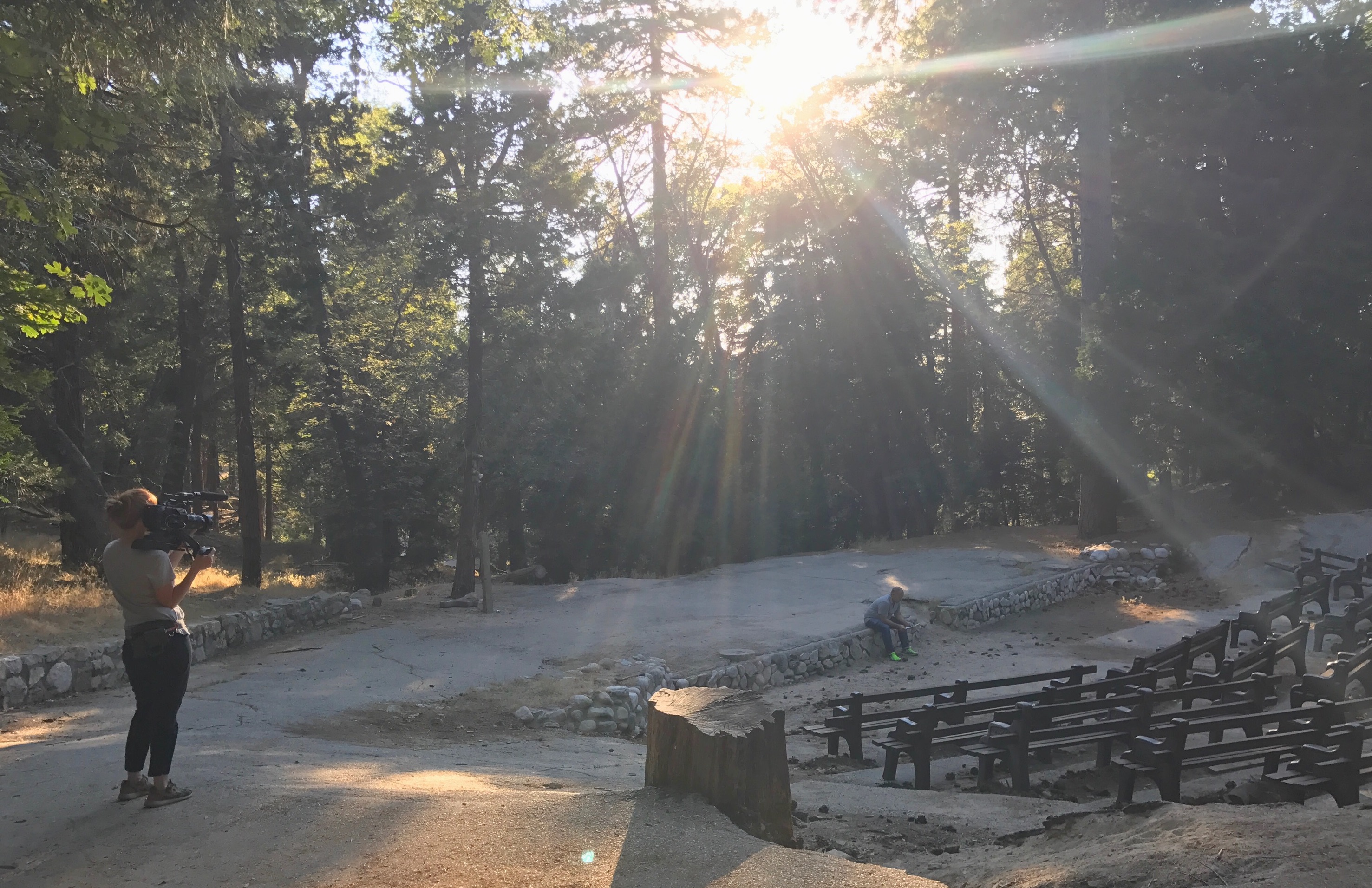 Meet the Filmmakers
Kristen Irving-Jordan — Director/Producer
Kristen Irving-Jordan is a director, producer, and impact producer whose projects have participated at Tribeca, Sundance and TIFF. As the former Director of Social Action and Advocacy at Participant Media, she created social engagement campaigns for documentary and narrative films ranging from Contagion to A Place at the Table. She also Impact Produced for Oscar-nominated filmmakers Lee Hirsch (Bully) and Lucy Walker (The Crash Reel). Kristen produced the award-winning short documentary Life After Manson, which premiered at Tribeca and had an excerpt released on the NY Times Op-Docs series. Kristen and True Believer have participated in the 2017 Investigative Reporting Workshop at UC Berkeley's Graduate School of Journalism, the 2019 Camden / TFI Retreat Sponsored by CNN, and she is a 2019 Film Independent Documentary Lab Fellow. Previously, Kristen worked at the CAA (Creative Artists Agency) Foundation, and has held various roles in nonprofit organizations.
Katie Doering — Producer
Katie Doering is an indie executive with extensive producing experience in non-fiction film and series. As producer of Sundance Catalyst she shepharded projects such as Morgan Neville's Won't You Be My Neighbor, Yance Ford's Strong Island, Ryan White's The Keepers, Nia D'Costa's Little Woods, and Boots Riley's Sorry To Bother You. Katie also led the Women at Sundance fellowship nurturing the careers of mid-career women filmmakers through bespoke, year-round support via career coaching, mentorship and industry introductions. Prior to that, Katie produced the documentary feature Angry Sky for ESPN's Emmy Award-winning 30 for 30 series, which premiered at the Tribeca Film Festival. She has served on nomination committees for the Sundance Creative Producing Lab Fellowship as well as the IDA and PGA for best documentary film and series. Katie began her career on Martin Scorsese's The Blues, before working at the PBS series P.O.V., television's longest-running showcase for independent nonfiction films.
Contact
For inquiries, please contact fiscalsponsorship@filmindependent.org.