True. Talk. Docs.

TRUE. TALK. DOCS. are small videos that tackle big emotions.
Film Independent's Fiscal Sponsorship program opens the door to nonprofit funding for independent filmmakers and media artists. Donate today and help bring True. Talk. Docs. to life.
Logline
While we all carry our individual burdens, we don't have to do so alone. TRUE. TALK. DOCS. bring awareness to those things we bury deep or hide from others (especially on social media), while highlighting those achievements that we feel more comfortable sharing.
Synopsis
Each episode of TRUE. TALK. DOCS. profiles one individual. The video's subject begins by telling a story about something traumatic that they've experienced—an illness, personal loss/tragedy, or socioeconomic condition. They then pivot to describing their singular passion: the thing that most excites them and, crucially, that helped them recover from their trauma.
Here are summaries of three episodes:
Christie Valdiserri suffers from alopecia. When Christie found her first bald patch, she wasn't worried. Her star was on the rise, and she soon booked her dream job performing on a cruise ship. But her hair continued to fall out, and her career took a turn for the worse. Even so, Christie never gave up on her one passion: dance.
Shaina met Christopher through their shared passion for roller derby, and they soon discovered they had feelings for each other. But after Christopher died by suicide in 2017, Shaina couldn't bear to even look at her skates. Over time, she's realized skating could be the thing that helps her overcome her grief and guilt.
Javon's dream has always been to skateboard professionally. But his family never approved of his passion, and he would get in explosive fights with his mother about it. Now, he's homeless, living in an RV without water or electricity. He wishes he could redo those conversations with his mom—and maybe listen more this time.
Other episodes feature: Madi, a writer whose mother died of breast cancer when she was a child; Becky (my sister), who spoke about caring for our mother after aneurysms and a stroke left her disabled; Alanna, a dancer who had breast cancer when she was 31; Lisa, an actress who survived abuse and alcoholism; and Travis, who uses comedy to cope with his bipolar disorder.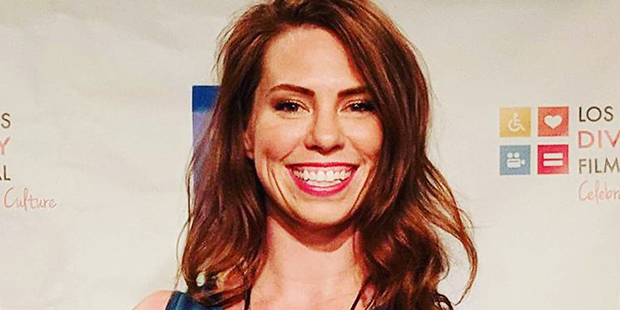 Meet the Filmmakers
Mary Gerretsen — Director/Producer
Mary Gerretsen is an award-winning filmmaker who finds subtle joys in even the most somber moments of life. The child of Beatnik Canadian filmmakers, Mary had a whimsical upbringing that was tinged with tragedy. Her mother became disabled after suffering a stroke, and both her parents passed away when Mary was in university. Following in their footsteps, Mary graduated with a BFA in Film Studies from Ryerson. In Toronto, she produced, directed, shot, and edited for Cash Cab, Over The Rainbow, and Steven and Chris. She also directed music videos for bands such as Evening Hymns and Heartbeat Hotel. Mary obtained an MFA from USC, where she won the prestigious Annenberg Fellowship, and her documentary films won over a dozen awards and screened at more than fifty festivals. She's served as second-unit DP on Budweiser's documentary Kings of Beer. Mary's currently working on several of her own projects: TRUE. TALK. DOCS. is a socially conscious docuseries that presents portraits of tragedy juxtaposed with images of joy. Her feature George profiles a man and his family as he navigates a terminal cancer diagnosis. Most recently, her Covid-19 short documentaries were featured on Rainn Wilson's company, Soulpancake.
Contact
For inquiries, please contact fiscalsponsorship@filmindependent.org.