Wild Animal

How much would you lose to win?
Project type: Narrative Feature
Project status: Development
Director/Writer/Producer: Joseph Marconi
Producer: Lysette Urus
Director of Photography: David Vollrath
Associate Producer: Chance Housley

Email: production@upperstate.tv
Website: wildanimalfilm.com
Twitter: @wildanimalfilm

Help independent filmmakers tell their stories.
Make a donation to Wild Animal today.
Film Independent's Fiscal Sponsorship program opens the door to nonprofit funding for independent filmmakers and media artists. Donate today and help bring Wild Animal to life.
Logline
In rural Montana, a young female MMA fighter with a history of violence risks her physical and psychological health for a chance to win big in the cage.
Synopsis
After being released from a year in prison for assaulting a man, Lennon "The Animal" MacKenna heedlessly takes an unsanctioned fight at a rundown casino. She loses badly and suffers a brutal concussion. Lennon treats her traumatic brain injury through sessions at an Equestrian Therapy Center with a rescue horse named Dolly. But after learning about a huge fight with a $2000 payday, Lennon endures both extreme physical and psychological stress for a once-in-a-lifetime opportunity.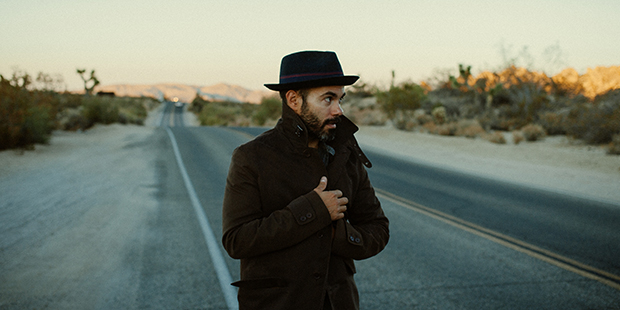 Meet the Filmmakers
Joseph Marconi – Writer/Director
Joseph Marconi is a writer and director. Originally from New York's Hudson Valley, Joseph moved to New York City in 2006 to pursue a career in advertising working for giants like BBDO and Showtime. In 2009 he transitioned into film and began writing and directing short films that have played all over the country winning several awards. In 2017 he founded the boutique production company, Upperstate, producing meaningful content for companies like Bulletproof and Four Sigmatic. Joseph lives in Atwater Village with his wife and baby daughter.
Lysette Urus – Producer
Lysette is a multi-faceted producer originally hailing from NY and currently working in LA. She got her start in commercials in NYC and has since transitioned into producing documentaries and films. Her most recent credit includes Co-Producer on a Quibi documentary, Blackballed, that covers the player's side of the 2014 NBA race scandal. She currently serves as a Creative Executive at the production company Strike Anywhere and is passionate about stories that frame the underdog and human resilience above all else.
David Vollrath – Director of Photography
Originally from Northern Virginia, David moved to NYC in 2009 to pursue his career in film. He worked his way up through the camera department while honing his craft as a cinematographer on TV commercials. David moved to LA in 2017 working on Music Videos and Narrative projects. Combining his deep technical understanding of the filmmaking process with strong creative sensibilities, David strives to find the most unique and authentic moments that make a film stand out.
Chance Housley – Associate Producer
Chance Housley, a Montana native born and raised in Billings, is a film producer with a passion to help bring various stories fixated around the human condition. In 2018, he graduated from Montana State with a BA in Film and Photography and has been based in the gorgeous Bozeman area ever since! His high energy, passion for his work and life shine through in everything he does.
Contact
For inquiries, please contact fiscalsponsorship@filmindependent.org.