"A" For Alpha
A break from gender norms...
Project type: Fiction Short
Project status: Development
Director/Producer: Kelley Kali
Producer: Reggie Lochard
Producer: Eric K. Thomas
Executive Producer: Kendrick Sampson
Director of Photography: Xing-Mai Deng
Production Designer: Christelle Matou
Editor: Jeremy C. Deneau
1st Assistant Director: Dayna Schutz

Email: RALProductionComp@Gmail.com

Help independent filmmakers tell their stories.
Make a donation to "A" For Alpha today.
Film Independent's Fiscal Sponsorship program opens the door to nonprofit funding for independent filmmakers and media artists. Donate today and help bring "A" For Alpha to life.

Logline
After Harrison starts to experience some insecurities in his relationship, he finds himself in an identity crisis trying to figure out what it means to be a man.
Synopsis
Harrison is a man stuck between two worlds: the one he was raised to know and the reality that he is actually living. Harrison and Vanessa appear to have the perfect relationship, but Harrison is struggling with insecurities regarding his role as a man in his relationship. These insecurities lead him to wonder what does it mean to be an Alpha? At one time men were instinctively thought to be the leaders in everything and women were expected to be submissive. While this archaic way of thinking is no longer the norm in today's society, Harrison is struggling with the shift in roles and identity in relationships. How is one supposed to juggle years of upbringing versus the expectations of today? What does it mean to be a man in today's society? What are the gender roles? What's acceptable and not acceptable for men and women? Harrison struggles to find himself and he struggles with the perception of society versus how he feels internally. On their anniversary Harrison and Vanessa will have to deal with secrets that will change the foundation of their relationship forever. Will they be able to find common ground or will the conflicting realities of expectations versus idealistic notions prove too much for their relationship?

Meet the Filmmakers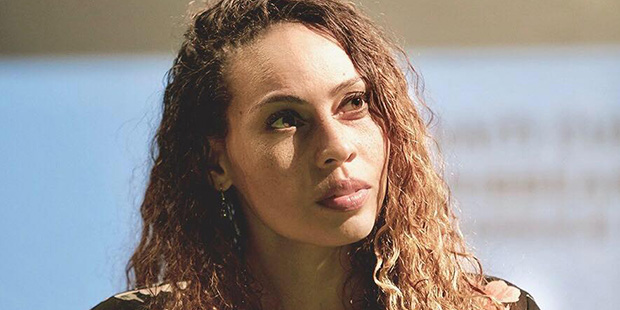 Kelley Kali — Director/Producer
Kelley Kali is a native of Los Angeles, CA. Kelley was awarded a scholarship to the USC School of Cinematic Arts MFA in the TV and Film Production Program. Kelley's has won numerous scholarships for her writing and directing such as the Jack Oakie Comedy Fellow, the Johnny Carson Scholarship, and the prestigious Annenberg Fellowship.
Since graduating with her Master's Degree from the USC, she has co-directed a James Franco produced feature film, The Adventures of Thomasina Sawyer and has written and directed a short film, Lalo's House, inspired by true events of child trafficking in Haiti. Lalo's House, won the Programmers' Award at the Oscar-qualifying Pan African Film Festival. Kelley has won a Student Academy Award at the 45th Student Academy Awards, the Directors Guild of America Student Filmmaker Award, the Shadow and Act Rising Award, and the Jury Award at the Diversity in Cannes Showcase.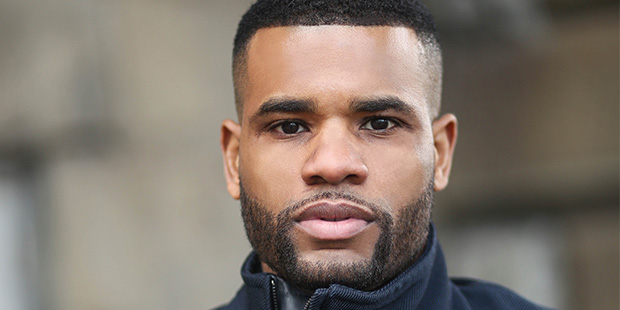 Reggie Lochard — Producer/Writer/Actor
Reggie Lochard is a New York-based screenwriter, actor and producer. As a producer, Reggie Produced his first project in 2014, a short film titled This House that was well-received by both critics and his peers. In 2018 Lochard produced his first full-length feature film titled When The Well Runs Dry that premiered and was nominated for Best Feature at BronzeLens Film Festival and was then selected to Spotlight Screen at New York's Latino Film Festival.
As an actor, Reggie co-starred on several prime-time television series including Celebrity Ghost Stories and featured roles in several indie films. With much creative fluency, Reggie took his Writing skills to work and co-wrote his first short film This House. Subsequently, he also wrote When The Well Runs Dry, and his third script The Krew which was posted onto the Blacklist in 2018.
Reggie is a proud graduate of NCCU where he was a member of the Track Team and obtained two degrees: a B.A. in Political Science, and a B.S. in English Literature. After graduating he enrolled in the summer certificate program from the Rita and Burton Goldberg department of dramatic writing at NYU Tisch to help hone his screenwriting skills.
Eric K. Thomas — Producer
Eric K. Thomas is highly experienced in content creation and content distribution strategy as a marketing professional. Eric has produced digital commercials and radio commercials for top radio stations such as; Hot 105 Miami, 99 Jamz Miami & Streetz 94.5 Atlanta. Eric also has worked in the professional services industry and entertainment industry. With a background in digital marketing, Eric enjoys distributing content to various channels inspiring and engaging the target audience. As a producer for "A" For Alpha, Eric brings management, creative and solution skills to compliment the production requirements for the upcoming film "A" For Alpha.
Kendrick Sampson — Executive Producer
Kendrick Sampson is an Actor, Producer & Writer from Houston Texas, he got his big break in 2005, in the TV movie Resurrection: The J.R. Richard Story. Since then he has gone on to star in several notable TV shows. Currently starring in the hit HBO show Insecure going into its 4th season. He's also known for ABC's How to Get Away with Murder (2015-2016), The Vampire Diaries (2013), Gracepoint (2014) and Electric Slide (2014).
Xing-Mai Deng — Director of Photography
Xing-Mai Deng, also known as Mai, is an American-trained award-winning cinematographer originally from Beijing. He spent most of his childhood traveling between China and the U.S., consuming cinema from every screen he came across. Eventually, he turned those countless hours of viewing into a lifelong pursuit – making movies.
As a storyteller since 2010, Xing-Mai thrives in contributing his unique talents and experience in a collaborative environment. For him, story always comes first. Crafting a specific look in service to the film's story and tone, his ultimate goal is to help realize the director's vision. He has extensive experience in capturing drama, comedy, thriller, horror, and action; his body of work also includes vast applications of CG animation and visual effects.
Xing-Mai holds a Master of Fine Arts degree in Film & TV Production from the USC School of Cinematic Arts. Based in Los Angeles, New York City, and Beijing.
Jeremy Deneau — Editor
Jeremy Deneau began his film career learning on the job with hands-on experience editing six feature films. Deciding to expand his craft, Jeremy attended USC's School of Cinematic Arts, learning from some of the best filmmakers in the industry, where his final short film went on to win a Student Academy Award, and a DGA award. Immediately after graduation, Jeremy worked as an Assistant Editor to Nancy Forner ACE and Kate Amend ACE, in addition to his hire as an Editorial Professor at USC. He has worked on shows for FOX, Fusion Network, Al Jazeera, and several award-winning documentary films. Along with teaching and working on a multitude of projects, Jeremy is currently cutting his next narrative feature film set to release in the coming year.
Contact
For inquiries, please contact fiscalsponsorship@filmindependent.org.