Talent Guide
Gil Kofman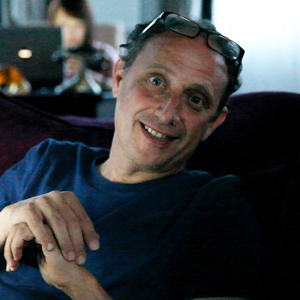 Discipline:

Director, Producer, Writer

Program Year:

Directing Lab 2012, Producing Lab 2011
Bio
Gil Kofman received his MFA from the Yale School of Drama in playwriting. Before that he studied Physics at Cornell and was enrolled in the MFA film program at NYU. He wrote and directed the feature film The Memory Thief – starring Mark Webber and Rachel Miner and was an associate producer/additional editor on the Sundance documentary film Derrida (2002). He also co-edited You Wont Miss Me (Sundance 2009). Additionally, he shot verite footage for Kirby Dick's Outrage and This Film Is Not Yet Rated. This summer he directed a thriller in China called Case Sensitive in Chinese, which was originally workshopped at the Sundance Producer's Lab as iCapture. The film had a wide release in China this June. Kofman has had three plays published by Broadway Play Publishing including American Magic with Sonic Youth doing music and Richard Foreman reading one of the parts, and Pharmacopeia, which received a strong LA premiere. His other plays have been produced in London, NY, Chicago, Dallas Theater Center, Canada and Los Angeles. A short fiction piece was previously published in Gordon Lish's The Quarterly.
Current Project
Raw (Narrative Feature)
Logline
After eighteen years of marriage, Howie decides, with his wife's consent, to have an affair.