Talent Guide
Jarrett Lee Conaway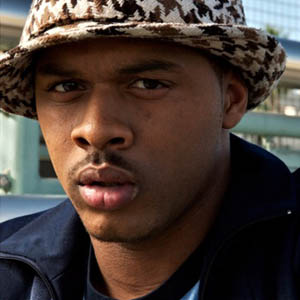 Discipline:

Director, Writer

Program Year:

Project Involve 2009
Bio
In 2007, Jarrett Lee Conaway wrote and directed Anthem, a sci-fi fable about explorers who discover a time-capsule buried by the refugees of a nuclear war. The short propelled Jarrett to nation-wide exposure when he was chosen by Steven Spielberg, from a pool of 12,000 filmmakers, to participate in the FOX reality competition On the Lot.
For his MFA at the USC School of Cinematic Arts, Jarrett wrote and directed TURBO, starring Justin Chon (Twilight), Jocko Sims (Crash "the series") and David Lehre (Epic Movie). The film tells the story of teenagers who compete in a futuristic fighting videogame for money and fame. TURBO received the Golden Circle Award for Outstanding Student Film from the Caucus Foundation and the College Television Award for Children's Programming from the Academy of Television Arts and Sciences Foundation.
While attending USC, Jarrett was trained by Academy Award winning director Robert Zemeckis in state of the art performance capture directing which he plans to incorporate in his future work.
As a 2009 directing fellow in Film Independent's Project Involve he wrote and directed the short magical romance Foolishly Seeking True Love.
He is also a winner of the Panavision New Filmmakers Grant which he plans to use on his first feature.
Current Project
Turbo (Narrative Feature)
Logline
In the future, teenagers turn to one place for their angst, a futuristic 4D fighting videogame called TURBO where they battle for fame and corporate sponsorship.