Talent Guide
Margaret Brown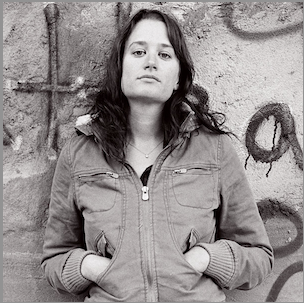 Discipline:

Director, Writer

Program Year:

Grants and Awards 2009
Bio
Margaret Brown received the Truer Than Fiction Award at the 2009 Spirit Awards for her second documentary feature The Order Of Myths, which was also nominated in the Best Documentary category. The film premiered at Sundance in 2008, and was released theatrically by The Cinema Guild the same year. Brown also received the Cinematic Vision Award for The Order Of Myths at the 2008 Silverdocs Film Festival, and the 2008 Grierson Youth Jury Award in England. The film was on many critics' top ten lists of 2008, and is rated 100% critically on Rotten Tomatoes.
Brown's first feature was the acclaimed documentary Be Here To Love Me: A Film About Townes Van Zandt, which was released in the United States by Palm Pictures and received worldwide theatrical distribution in 2005. Be Here To Love Me premiered at the Toronto Film Festival, was the opening night film at North America's premier documentary film festival Full Frame, and the closing night film at the Nashville Film Festival.
Brown directed the music video "Our Life is not a Movie or Maybe" for Okkervil River and she produced Cat Power's "Living Proof" video, directed by Harmony Korine. She also produced Six Miles of Eight Feet, which won a Student Academy Award in 2000. Brown was the cinematographer for Ice Fishing, which received a special jury prize from Sundance in 2000; she received the Nestor Almendros Award for Cinematography from the NYU Graduate Film Program. The short film she directed while at NYU, 99 Threadwaxing, starred Justin Kirk and Heather Burns and was screened at film festivals across the country. She produced the narrative feature film Mi Amigo, released in 2006 by ThinkFilm and starring Josh Holloway of Lost.
Brown earned her BA from Brown University in Creative Writing and her MFA in Film from New York University.
Current Project
Los Buitres (The Vultures) (Narrative Feature)
Logline
A loose retelling of Heart of Darkness, set in a South American surf town.