Talent Guide
Redelia Shaw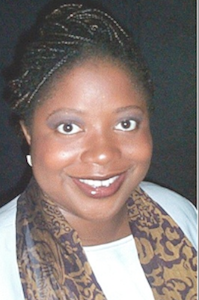 Discipline:

Director, Producer, Writer

Program Year:

Documentary Lab 2012, Project Involve 2009
Bio
Redelia Shaw began working professionally in entertainment in 2000 while completing post-graduate work in Atlanta and worked as a Development and Production Executive for Point 7 Entertainment. She worked closely with the Production and Development Teams to scout talent, pitch ideas to networks, and develop content and was also responsible for supervising and coordinating the production of original programming in Los Angeles and Atlanta. Shaw relocated to Los Angeles in 2005, and has been working as Talent Coordinator for various specials and comedy programming and as a Creative Consultant for independent production companies. In 2008, Shaw was selected as a FIND Project Involve Fellow and The Directors Guild of America Training Program Trainee. Currently, Shaw is a DGA 2nd Assistant Director and works on commercial television and film projects. This year Shaw was awarded an Artist-in-Residence Fellowship to the Wexner Center of the Arts to complete post production on an independent documentary set in Ghana, Africa.
Current Project
Journey Into Africa (Documentary Feature)
Logline
An Atlanta charter school 8th-grade class travels to Ghana, Africa to explore and connect with their ancestral roots. Through seeing life outside of America, they discover a new world inside themselves.