Talent Guide
Sheldon Candis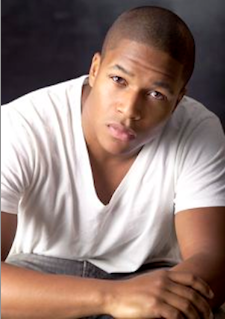 Discipline:

Director, Writer

Program Year:

Directing Lab 2009, Fast Track 2009, Project Involve 2010
Bio
Baltimore native Sheldon Candis is a graduate of the USC School of Cinematic Arts. His short film Sonny Listening, a coming-of-age boxing drama, which he wrote and directed, has played at over twenty film festivals worldwide and is being distributed by Simmons Lathan Media Group. Candis' documentary The Dwelling, which chronicles the lives of two homeless men living along Tokyo's Sumida Gawa, is being distributed by Scion and Giant Robot magazines. Currently, Candis is prepping his next directorial effort, Learning Uncle Vernon. Written with his writing partner Justin Wilson, the dramatic-thriller screenplay tells the story of a thirteen-year-old orphaned boy searching for a father figure, but ends up with his uncle who was recently released from prison. All in the course of one day on the mean streets of Baltimore City, the kid who once revered his uncle must stand up to stop him.
Current Project
Learning Uncle Vernon (Narrative Feature)
Logline
An ORPHANED THIRTEEN-YEAR-OLD BOY is forced to face the unpleasant truth about his only father figure during one harrowing day on the mean streets of Baltimore.