10 Indies We Love About Mad Moms and Unconventional Matriarchs (Belated Mother's Day Edition)
There's nothing quite like a mother's love. And while there are countless examples of movie moms who are great role models, we decided to take the unconventional route and (belatedly) tip our cap at Sunday's Mother's Day festivities by counting down of some of the worst on-screen matriarchs from indie and classic film. Here now are 10 Indies We Love featuring some less-than-stellar parenting from the silver screen's most defective dowagers. So the next time you and mom aren't getting along, just remember: it could be worse.
---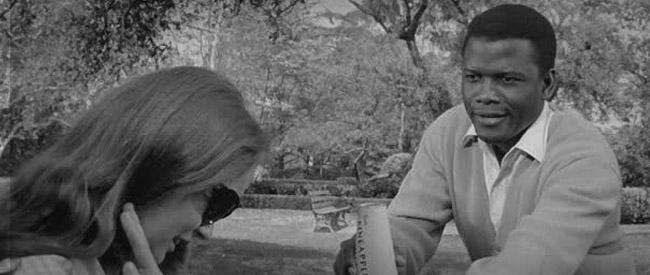 A Patch of Blue (1965)
Director: Guy Green
Starring: Sidney Poitier, Shelley Winters, Elizabeth Hartman
Where You Can Watch: Amazon, Google Play, Microsoft, Vudu
Why We Love It: Elizabeth Kata's novel is brought to the big screen in Guy Green's moving drama, starring Elizabeth Hartman in her Oscar nominated role as Selina D'Arcey. The blind Selina escapes her abusive home life after meeting Sidney Poitier's character, a man determined to teach her what it actually means to be happy; Selina has grown up in a tiny Los Angeles apartment with her grandfather and mother—a careless prostitute who accidentally caused Selina's blindness at the age of five. Shelley Winters plays the hooker mom-from-hell in a performance that earned her an Academy Award for Best Supporting Actress. Hartman and Poitier's relationship was quite controversial for a film of the '60s; in fact, certain Southern states cut scenes of Hartman and Poitier kissing because interracial dating was still against the law.
---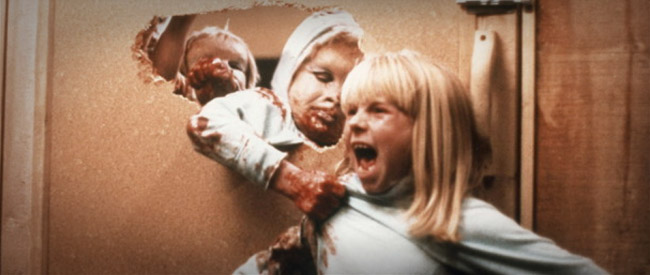 The Brood (1979)
Director: David Cronenberg
Starring: Oliver Reed, Samantha Eggar
Where You Can Watch: Amazon
Why We Love It: This cult classic is one of the legendary Canadian filmmaker David Cronenberg's earliest (and best) films, as well as allegedly one of his most personal. Legend has it that the director's divorce and custody battle were the key inspirations for this bizarre horror flick, which Cronenberg described as his version of Kramer vs. Kramer. The blood-soaked movie mom here (Eggar) is responsible for a series of grisly murders, committed by (spoiler alert!) her not so adorable "brood" of offspring child mutants, who seek revenge on her behalf following a nasty spit from her estranged husband. Meanwhile, the institutionalized Eggar receives a very peculiar form of treatment from psychologist Oliver Reed, in a quintessentially over-the-top performance from the legendary British theater ham. It's quintessential Cronenberg—creepy, kooky and unlike anything else out there.
---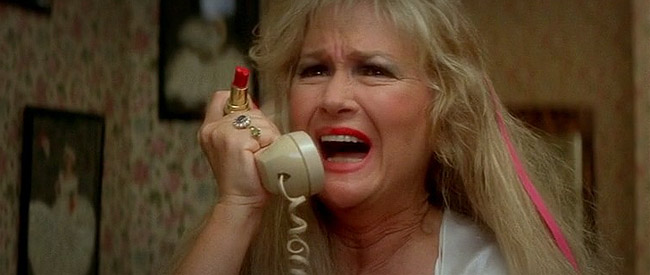 Wild at Heart (1990)
Director: David Lynch
Starring: Nicolas Cage, Laura Dern, Diane Ladd, Willem Dafoe
Where You Can Watch: DVD
Why We Love It: Most people at one point or another have been in relationships that their mothers didn't necessarily approve of. And while most moms out there would simply voice their concerns and move on, there are others who would actually go to the extreme of hiring someone to kill the child's suitor. That's the basis for iconic visionary David Lynch's bizarre, comedic and sexually charged thriller Wild at Heart. Winner of the Palme d'Or at Cannes (where it premiered), the film stars Nicolas Cage and Laura Dern as Sailor and Lula: star-crossed lovers who hit the road to California, ignoring Sailor's probation and the searing, white-hot objections of Lula's psychotic mother. The two lovebirds are hot and heavy, but soon find themselves being hunted by a hit man that Lula's mother has hired to wipe out her daughter's ex-con beau. Dern's real-life mother Diane Ladd steals ever scene in her Oscar-nominated turn as Lula's mad matriarch in this Lynch essential, which took home a Spirit Award for Best Cinematography.
---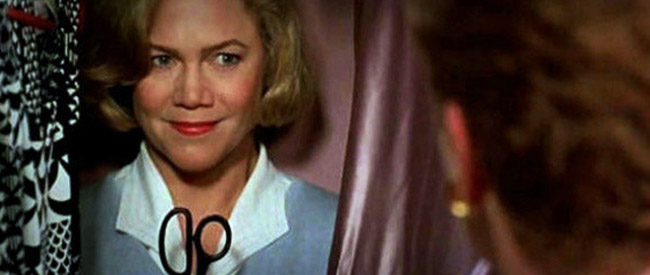 Serial Mom (1994)
Director: John Waters
Starring: Kathleen Turner
Where You Can Watch: Amazon, iTunes, Google Play, Playstation, Microsoft
Why We Love It: It just wouldn't be possible to make this list without including the mother (so to speak) of all crazy on-screen moms. Kathleen Turner's unforgettable performance in this campy John Waters classic still holds up to this day. Turner is insanely good as the perfect housewife to Sam Waterston's suburban patriarch cartoon, as well as a devoted mother to her spoiled, snot-nosed children, Ricki Lake and Matthew Lillard. Turner also happens to be living a double life as a foul-mouthed, prank-calling, sexually harassing serial killer. Waters has been a pioneer and game-changer in independent film from day one, consistently playing by his own rules to create unforgettable characters like Turner's lethal parody of the 1950s domestic ideal, Beverly Sutphin. But in Beverly's defense, she really did love her children!
---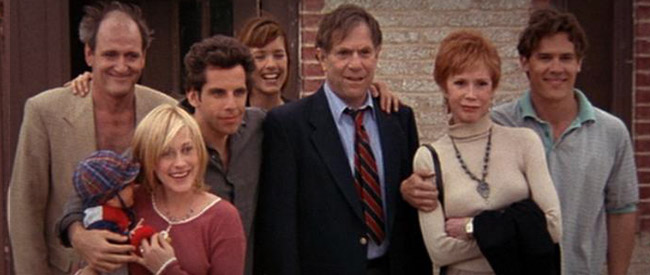 Flirting with Disaster (1996)
Director: David O. Russell
Starring: Ben Stiller, Patricia Arquette, Tea Leoni
Where You Can Watch: Netflix, Playstation, iTunes, Amazon, Google Play, Vudu
Why We Love It: This early David O. Russell comedy features three movie moms that are the perfect combination of neurotic, overbearing and inappropriate. Ben Stiller and eventual Spirit Award winner Patricia Arquette star as a married couple with a newborn baby they still haven't given a name to despite it being weeks after his birth. The couple decides to go on a road trip with a woman (Tea Leoni) from the agency where the adopted Stiller originated. Together, the trio set out on an epic (and doomed) cross-country road trip to uncover their roots, which they hope might point them in the right baby-naming direction. Stiller's adoptive parents in the film are George Segal and Mary Tyler Moore, in roles like you've never seen them. After a series of hysterical pit stops, the hunt for Stiller's biological parents ends as the gang arrives at the Schlichtings, played by Alan Alda and a pitch-perfect Lily Tomlin. At first, Stiller is delighted to have discovered the Shlichtings, a pair of cultured artists living a bohemian lifestyle. But then things go south. The lunacy is just the right amount of over-the-top, making Russell's sophomore effort quite the mid-'90s indie romp. Sure, the movie moms here aren't that crazy, but someone's quail does end up getting doused with LSD at family dinner.
---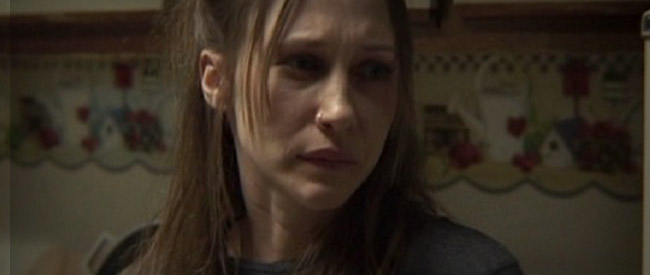 Down to the Bone (2004)
Director: Debra Granik
Starring: Vera Farmiga
Where You Can Watch: DVD
Why We Love It: We love a good indie with a complicated, vulnerable female lead. We also love a great female filmmaker like Debra Granik, who makes sure that that the roles she brings to life are both equitable and electric. The Spirit Award winning filmmaker announced herself as an exciting emerging voice with both Down to the Bone and its follow-up, Winter's Bone. Here, in Granik's big-screen debut, a drug-addicted wife and mother (played by the great Vera Farmiga) redefines the meaning of "desperate housewife" as she tries to keep her hardcore crack cocaine addiction hidden from her husband and children. This gripping drama is a real-life look at one well-meaning mother's bad decisions, including the inevitable neglect of personal relationships at the expense of drug addiction. Farmiga's Irene loves her kids—she just loves drugs more. It's a great slice-of-life film; one that earned Granik a Best Directing Award at Sundance, and Farmiga the Special Jury Prize for her amazing lead performance.
---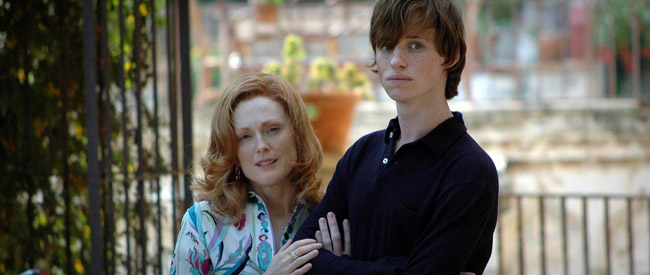 Savage Grace (2007)
Director: Tom Kalin
Starring: Julianne Moore, Eddie Redmayne
Where You Can Watch: Hulu, iTunes
Why We Love It: Two-time Spirit Award winner and Oscar winning Best Actress Julianne Moore is easily one of the most fearless and versatile actors of her generation, so it's no surprise that she'd take on the challenging, real-life role of Barbara Beakeland, based on the IRL story of Beakeland's marriage into the Blakelite family fortune. Famed for her charisma, Barbara is also highly unstable and suffering from mental illness. Beakeland forms an intense bond with her only son Antony (Eddie Redmayne)—especially once Antony distances himself from his father (Barbara's husband) in order to avoid his fear of failure. It's sweet that he has a good relationship with his mother—until it evolves into a highly inappropriate level of sin, sex and seduction, staining the scandal-plagued sheets of an incestuous bed. A mother should love her child—but maybe not make love to her child. Eventually all roads lead to murder as the pressure of the taboo relationship culminates in an act that stunned London high society.
---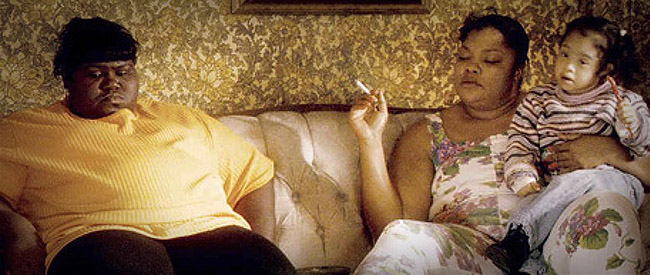 Precious (2009)
Director: Lee Daniels
Starring: Gabourey Sidibe, Mo'nique, Paula Patton
Where You Can Watch: Playstation, iTunes, Amazon, Google Play, Vudu
Why We Love It: Thanks to her amazing supporting turn in Lee Daniels' 2010 drama, Mo'Nique swept awards season, winning both a Spirit Award and an Oscar for her performance as the cruel mother in the this gripping, downbeat tale of one girl's unfortunate, abusive upbringing. Precious (Oscar nominee Gabourey Sidibe, in her first on-screen role) yearns to break free of her impoverished life, not to mention the sexual abuse that has resulted in the birth of an incestuous child; and if that weren't enough Precious also has Mo'Nique to deal with as her awful mother, who never has anything to say unless it's an insult or unbelievably cruel. Luckily, Paula Patton arrives to save the day, becoming a much-needed positive influence on the young girl's life, helping to get Precious a proper education and the emotional skills necessary to cope with her tragic past. Precious swept every single category that it was nominated in at the 2010 Spirit Awards—including Best Feature, Best Director, Best Female Lead, Best Supporting Female and Best First Screenplay.
---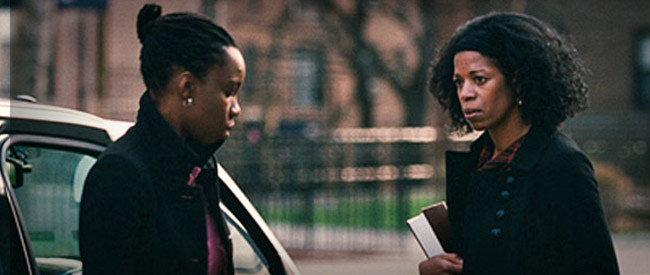 Pariah (2011)
Director: Dee Rees
Starring: Adepero Oduye, Kim Wayans
Where You Can Watch: Netflix, Amazon, Google Play, Vudu, Playstation, Microsoft
Why We Love It: Dee Rees made a powerful entrance into the indie film world with this, her dramatically poetic first feature. In a breakthrough role, Adepero Oduye plays a teenager not just coming to terms with her homosexuality, but fully embracing it to emerge as a comfortable, proud young woman who won't apologize for her wants or needs. Adepero brings confidence and beauty to the character of Alike, who finds the freedom to be exactly the person she is: writing poetry, going to open-mic nights and potentially meeting her first girlfriend. This would all be lovely for Alike if she didn't also have an extremely religious, homophobic mother condemning her every choice. Emotional abuse can be just as damaging as physical abuse, and Pariah makes it clear: no matter how much progress we've made with LGBT rights, there are still plenty of parents out there who (unfortunately) are just like Alike's mom, who deny a closer relationship with their child simply because they're too stubborn or closed-minded.
---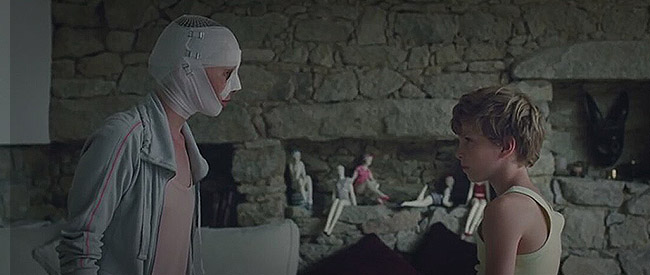 Goodnight Mommy (2015)
Director: Severin Fiala, Veronika Franz
Starring: Lukas Schwarz, Elias Schwarz, Susanne Wuest
Where You Can Watch: Amazon, iTunes, Google Play, Playstation, Microsoft
Why We Love It: Last year genre fans met a terrifying new movie mom who absolutely must be seen to believed—provided you get a peek underneath the bandages on her face. The Austrian filmmaking duo of Severin Fiala and Veronika Franz delighted international fright fans with their first feature, a spine-tingling indie horror flick about familial paranoia. The movie premiered at the Venice Film Festival and went on scare the pants off audiences at countless other film fests around the world. Twin brothers Lukas and Elias Schwarz star in this visually arresting thriller about two brothers who notice some major changes in their beloved mom when she returns home from cosmetic surgery. Covered in bandages, their mother's face can't be seen. What's more, things just aren't the same as they were before the surgery. Soon, the boys are convinced that the person in their house is actually an impostor. We have a feeling this one's going to make its way into the Mother's Day rotation for many years to come.