2019 Spirit Award Nominees To Be Revealed November 16 with Gemma Chan and Molly Shannon
It goes without saying that today—Tuesday, November 6, 2018—is a very important day for reasons that have nothing to do with the film world. And regardless of affiliation, there's a good chance you'll be spending most of this tectonic Tuesday itching a hole through the thin vinyl face of your "I Voted!" sticker and anxiously refreshing FiveThirtyEight.com about a million billion times. It's a lot, and at some point you're going to need a break. Which is why we're giving you permission to briefly cast your mind forward, to the pomp, circumstance, fun and frivolity of Hollywood awards season.
Seriously—CNN will still be there 15 minutes from now. In the meantime, it might interest you to know that the unveiling of the 2019 Film Independent Spirit Awards nominations is just around the corner! That's right, this year's nominees will be revealed Friday, November 16 at the W Hotel, presented by very special guests Gemma Chan and Molly Shannon. So just think: you could be painfully over-thinking your Spirit Awards ballot as early as next Friday. And with our ballot at least, there are no wrong choices.
The 2019 Spirit Awards are set to return to their usual home inside the big white tent just north of the Santa Monica Pier on Saturday, February 23, to be broadcast live on IFC. Do you want to vote for the winners? Get screeners? See all of the nominated films here in LA, on the big screen—for free? Of course you do. All you have to do is become a Member of Film Independent.
But for now, let's get to know our special guest presenters (not that these two remarkable women need any further introduction, but still…)
GEMMA CHAN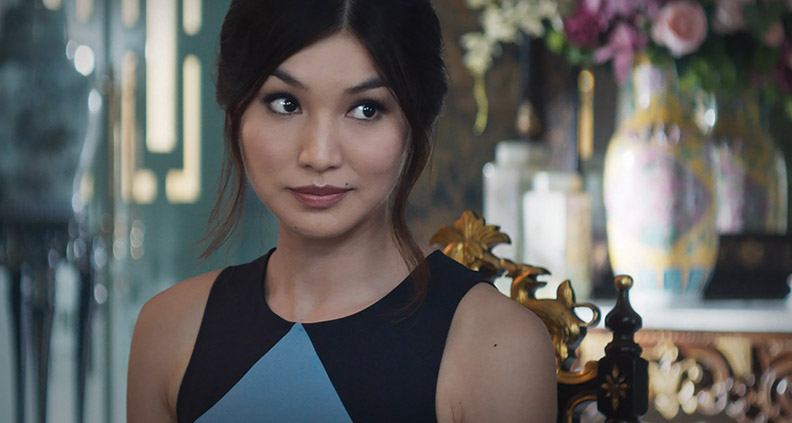 You Know Her: Most recently, as well-heeled Singaporean socialite Astrid in John Chu's mega-hit Crazy Rich Asians—aka the highest-grossing romantic comedy of the decade. A graduate of the Oxford University law school, the English Chan forewent a career as a white-wigged barrister in favor of treading the boards at the Drama Centre of London. Since then, she's appeared prominently in TV shows such as Sherlock, Secret Diary of a Call Girl, Doctor Who and The IT Crowd and in films such as Submarine, Jack Ryan: Shadow Recruit and Fantastic Beasts and Where to Find Them, among others.
You Will Know Her: Josie Rourke's hotly-anticipated film debut Mary Queen of Scots and as the awesomely-named supervillain "Minn-Erva" in Anna Boden and Ryan Fleck's upcoming MCU entrant Captain Marvel, coming in 2019. She'll also be providing the voice of Dewdrop in Netflix's upcoming adaptation of Watership Down and appearing in the action-thriller Stratton, coming soon.
Evidence Submitted as Proof of Awesomeness: This YouTube clip from IMDb tied to the promotion of Crazy Rich Asians, in which Chan playfully discusses a range of topics—including her first crush (Alvin, from Alvin and the Chipmunks), the first movie she ever saw in the theater (Jurassic Park) and one Marilyn Monroe movie you absolutely must see before you die.
MOLLY SHANNON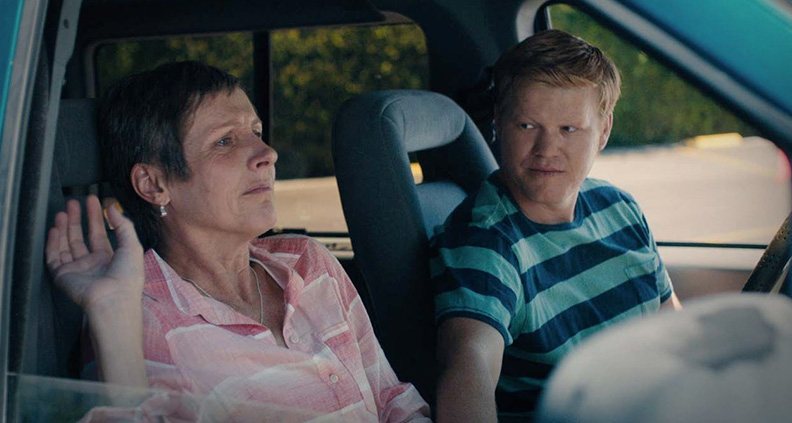 You Know Her: Simply put: from lots of stuff—from Wet Hot American Summer to Will & Grace, not the least of which her six years on Saturday Night Live, where she portrayed a range of indomitable comedic characters, including quirky Catholic school extrovert Mary Katherine Gallagher (Superstar, anyone?) But comedy world bona fides aside, Shannon is no stranger to independent drama, or the Spirit Awards. In 2017, she won Best Supporting Female for her role as a cancer-stricken mother in Chris Kelley's Other People and can currently be seen in filmmaker Tamara Jenkins' new Netflix drama, Private Life.
You Will Know Her: The independent comedy Wild Nights with Emily—about the romantic life of Emily Dickinson, directed by Madeline Olnek, which premiered at SXSW in March—and in the upcoming Comedy Central series The Other Two, reuniting her with Chris Kelley. Shannon also currently stars in Divorce on HBO and will be in the upcoming Netflix film Sextuplets.
Evidence Submitted as Proof of Awesomeness: Look, you can't throw a rock at the internet without hitting something cool that Molly Shannon has done, be it a classic SNL clip or more recent viral one-off. But for obvious reasons we'll always have a soft spot for the actress's 2017 Spirit Awards acceptance speech; equal parts heartwarming, humane and hilarious.
To see who else is nominated at this year's 34th Film Independent Spirit Awards click here. The 2019 Film Independent Sprit Awards will be held Saturday, February 23 back on the beach in Santa Monica and broadcast live EXCLUSIVELY on IFC at 5:00pm ET / 2:00pm PT.
The 2019 Spirit Awards is sponsored by Premier Sponsors American Airlines, AT&T, IFC and Subaru of America, Inc. Rocket Mortgage® by Quicken Loans® is the Official Sponsor of the Voting Process. FIJI Water is the Official Water. Hangar One Vodka and Maestro Dobel Tequila are the Official Spirits. JNSQ Wines is the Official Wine. Getty Images is the Official Photographer. Town & Country Event Rentals is the Exclusive Rental Company.