Panels and Panelists Announced for The Portal VR Showcase
As you hopefully know, the 2019 edition of The Portal—Film Independent's second-year VR and immersive storytelling showcase, which is free to attend—kicks off this Friday at LMU's Playa Vista Campus. And last week we told you just what to expect, slipping out of our ergonomic hi-def headsets and back into the harsh perdition of analog reality just long enough to outline the showcase's impressive program full of cutting-edge VR/AR/MR experiences, from room-scale narrative pieces to interactive AR, 360 documentary and more.
For a mere consumer of immersive art, just the opportunity to smorgasbord-sample such a rich slate of programming would, on its own, probably be enough to inspire an impromptu pilgrimage down to the heart of Silicon Beach. But we're not here solely to whisk users away on fantastical outer space adventures or inside the complexities of far-flung struggle. We also want to empower the next generation of immersive storytellers through actionable advice, industry insight and thoughtful case studies. And really, who better to ask than the experts?
For those looking for a little behind-the-scenes insight into just how these projects come together—from development, production and distribution—we have not one, not two, but four fascinating VR panels to unpack the process, philosophy and utility of this emerging medium.
Free registration for The Portal is now open to both Film Independent Members as well as the general public. Click here to find out how to attend. Keep reading to find out more about this weekend's panels, happening Saturday-Sunday.
A MEDIUM WITH MULTIPLE APPLICATIONS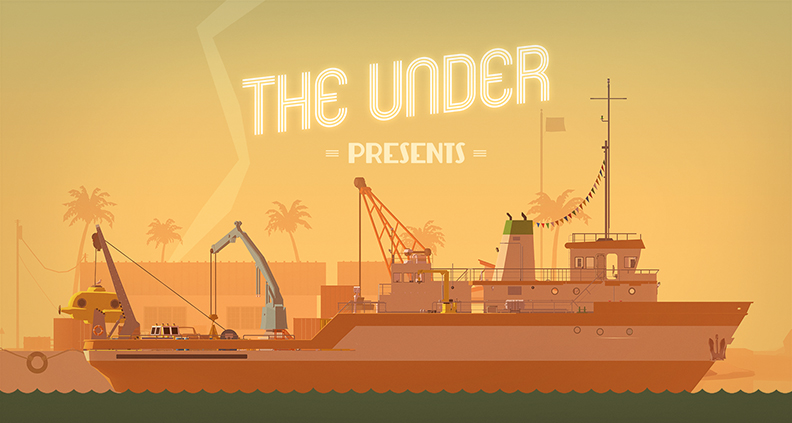 Panel: The Under Presents: The Intersection of Gaming, Theatre and VR
When: Saturday, September 21, at 2:00 pm (LMU Playa Vista Campus)
Who: Samantha Gorman (co-founder, Tender Claws), Tanya Leal Soto (producer, The Under Presents); moderated by Jacqueline Lyanga (Artistic Director, Film Independent)
Why We're Excited: Among its many attributes, VR is unique in its ability to unite many different types of artistic expression into a single unified experience. Our first panel of The Portal 2019 explores the intersection of theater, gaming, interactivity and filmmaking. Film Independent Artistic Director Jacqueline Lyanga joins producer Samantha Gorman and Tender Claws studios co-founder Tanya Leal Soto in conversation about their visionary new interdisciplinary project The Under Presents, in which live immersive theater meets VR to bring live actors right into your living room, in an intriguing experience set between two worlds—a jaunty vaudeville stage and harrowing survival landscape.
WHEN MUSIC MEETS MR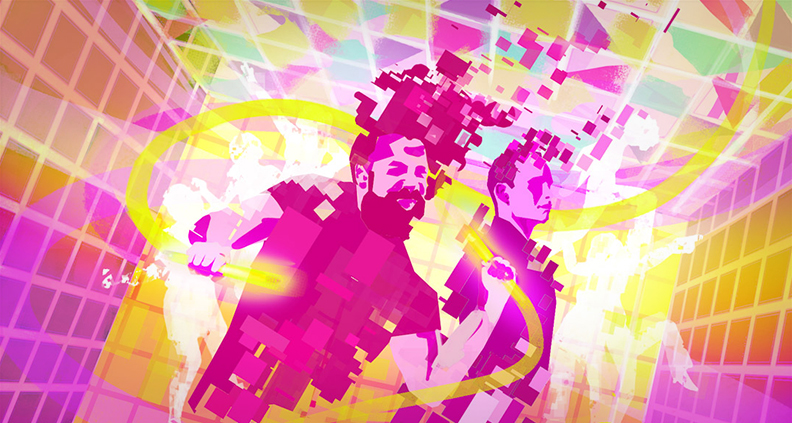 Panel: Runnin': A Virtual Reality Music Video
When: Saturday, September 21, 4:00 pm (LMU Playa Vista Campus)
Who: Runnin' creators Reggie Watts (musician, executive producer), Adam Rogers (producer), Tim Lobes (head developer) and Sarah Vick (Head of Business Development, Intel Studios); Moderated by Jacqueline Lyanga
Why We're Excited: For more than a decade, LA-based Reggie Watts has been one of Hollywood's most singular performers—combining elements of stand-up comedy, musical improvisation and performance art. Known for his work on talk shows including Comedy Bang! Bang! and The Late Show with James Cordon, Watts' latest project is Runnin', an immersive VR experience striving to take music videos to a new frontier. Watts joins collaborators Adam Rogers and Tim Lobes for a conversation about the development and production of the project—the first VR experience to showcase Intel Studios' volumetric video technology.
SOCIAL JUSTICE ART AND TECH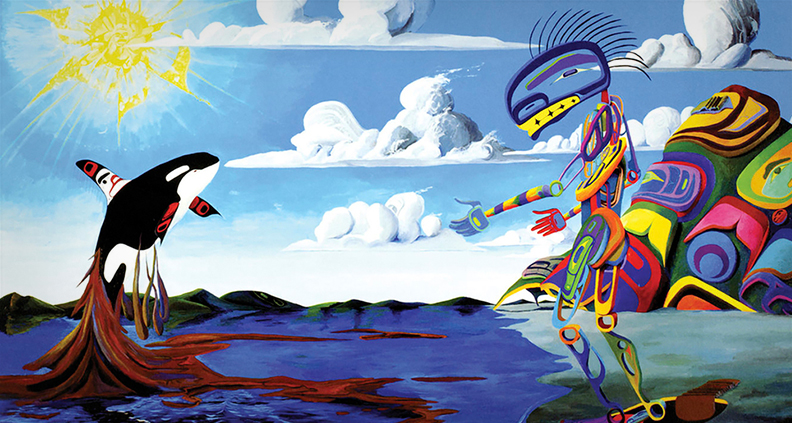 Panel: Dreams of the Future: Social Justice and Equality
When: Sunday, September 22, 2:00 pm (LMU Playa Vista Campus)
Who: Tamara Shogaolu (director, Another Dream), Paisley Smith (director, Unceded Territories) and Sutu (director, Future Dreaming)
Why We're Excited: VR is unrivaled in its ability to conjure empathy in audiences, which is what makes it such a powerful tool for social justice—presenting narratives around a variety of critical issues that are simultaneously both intimate and expansive. This panel is a conversation with VR directors at The Portal whose work shows how the medium has the potential to enhance collaboration around global issues of social justice, equality and environmentalism, as well as how immersive storytelling can deepen the impact of transformation and community engagement through art and technology.
'IMMERSIVE' EDUCATION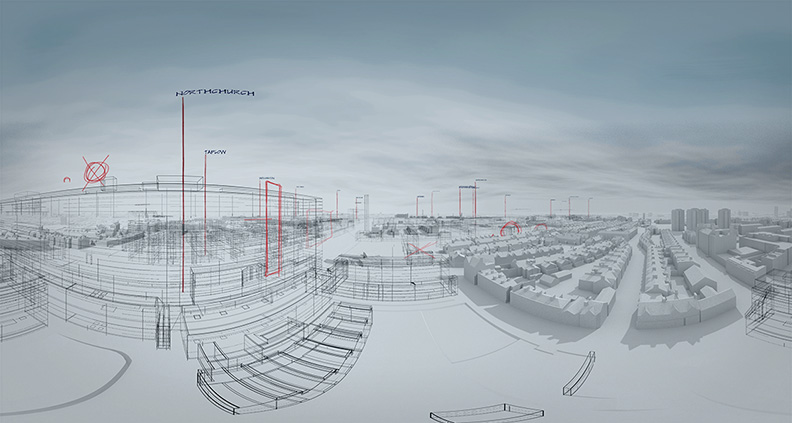 Panel: Immersive Council: XR Innovation and Education
When: Sunday, September 22, 4:00 pm (LMU Playa Vista Campus)
Who: John Bashyam (co-founder, Warm & Fuzzy), Josh Morgan (Senior Lecturer, LMU School of Film and Television), Justin Denton (director, Blur Studio) and Shane Acker (Assistant Professor of Animation, LMU School of Film and Television); moderated by Charles Howard (Lecturer, LMU School of Film and Television, Nation Board Member of the Producers Guild of America)
Why We're Excited: Similar and adjacent to its utility as a tool for better social justice and understanding, immersive technologies have likewise created an entirely new world of possibilities for learning and education. Here, Loyola Marymount's School of Film and Television's Immersive Advisory Council is teaming up with Film Independent to host a panel discussion on Immersive and Interactive Media in Education. The conversation will touch on how LMU is approaching immersive and interactive technology to enhance the educational experience, while also preparing students to work in a constantly changing medium that demands both innovation and originality.
Free tickets to Film Independent's The Portal are now available to both Film Independent Members and the general public—reserve your 90-minute time slot right now.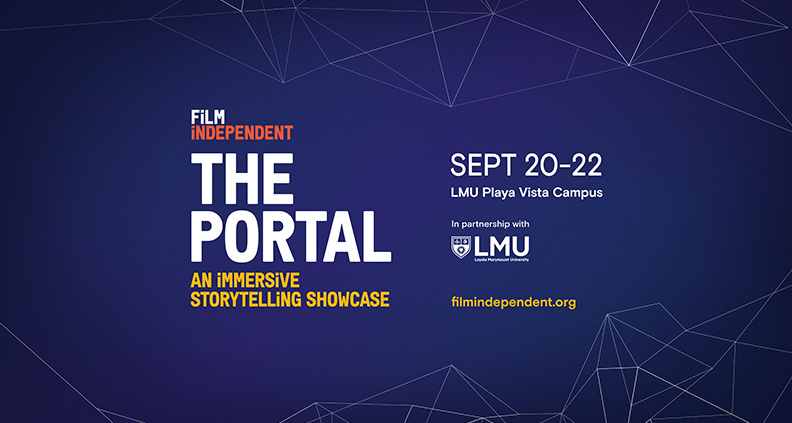 Produced by Film Independent, and in partnership with Loyola Marymount University, The Portal takes place September 20-22 at LMU's Playa Vista Campus. To learn how to become a Film Independent Member, click here.
Get More Involved…