Eight Trailblazing Filmmakers Who Started Their Journey with The Film Independent Spirit Awards!
Time's almost up! As you hopefully already know, the late deadline to submit your film to be nominated for the 2021 Film Independent Spirit Awards is today: Tuesday, November 17. The world needs independent voices now more than ever, and we want you to share your talents with the world–this is your chance to shine! Because even though theaters have been largely shut down since March, there still have been plenty of extraordinary 2020 releases that deserve recognition.
Luckily, Film Independent Members have until this Friday–November 20–to submit, while Arts Circle and Filmmaker Pro Members receive extended early submission rates and get extra time to submit their film or series.
Here are eight filmmakers who dared to dream… and won big. Whether their debut feature or breakthrough, these artists dreamt of rising above and believed their films were worthy of awards attention. Each of these eight titles represent the rawness of the independent spirit and have either been nominated for or have won Spirit Awards, taking us from the inner workings of John Malkovich's head to the end of the mathematical constant π (3.14159265359… etc.)
RICHARD LINKLATER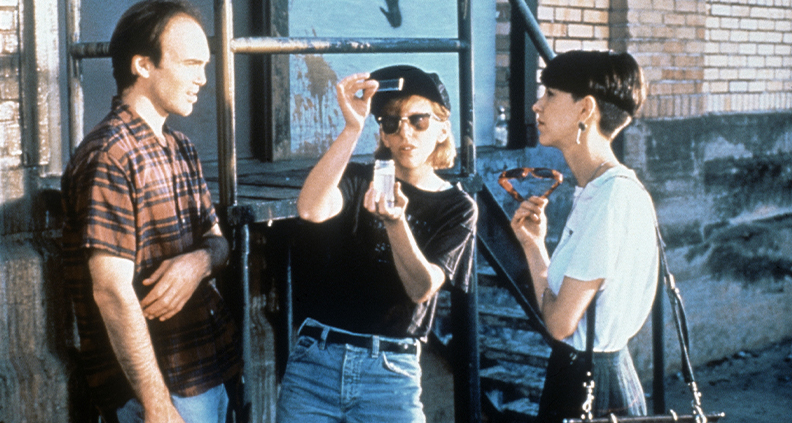 Film: Slacker (1990)
Directed By: Richard Linklater
Producer: Richard Linklater
Category: Nominated, Best First Feature, Best Director
About: Linklater democratizes the lens in Slacker, immersing the viewer in Austin, Texas for a glimpse of different perspectives that exists in society. Roger Ebert gave the independent comedy-drama three stars out of four, writing: "Slacker is a movie with an appeal almost impossible to describe, although the method of the director, Richard Linklater, is as clear as day. He wants to show us a certain strata of campus life at the present time." Linklater's recent work includes the Academy Award nominated Boyhood and won Best Director, Best Supporting Female and was nominated for Best Feature, Best Supporting Male and Best Editing at the 2015 Spirit Awards.
SPIKE LEE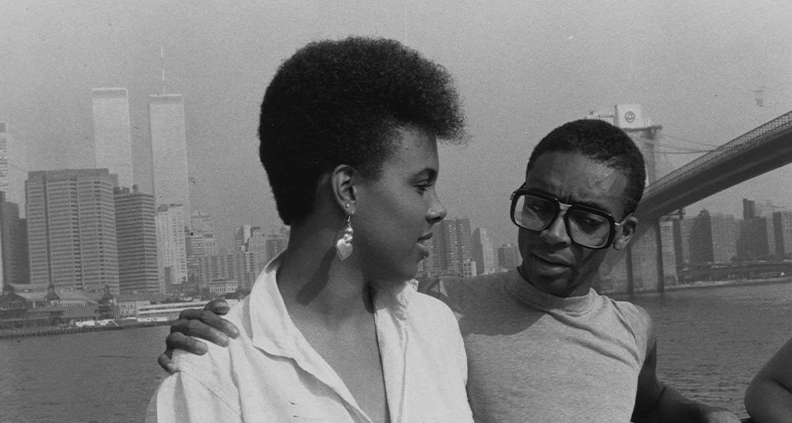 Film: She's Gotta Have It (1986)
Directed By: Spike Lee
Producer: Spike Lee
Category: Won, Best First Feature; Nominated, Best Female Lead
About: Starring Tracy Camilla Jones, She's Gotta Have It examines female sexual freedom (or lack thereof) as its protagonist juggles between three imperfect suiters. New York Times critic D.J.R. Bruckner wrote that the film is  "stripped of some of the distractions of this presentation, their story has a touch of the classic. These people are not victims of blind forces; they make choices, defend them and grow in understanding, not always happily, as a result." Spike Lee's recent work includes BlacKkKlansman for which he won the Academy Award for Best Adapted Screenplay, with the film nominated for Best Supporting Male, for Adam Driver, at the 2019 Spirit Awards.
KELLY REICHARDT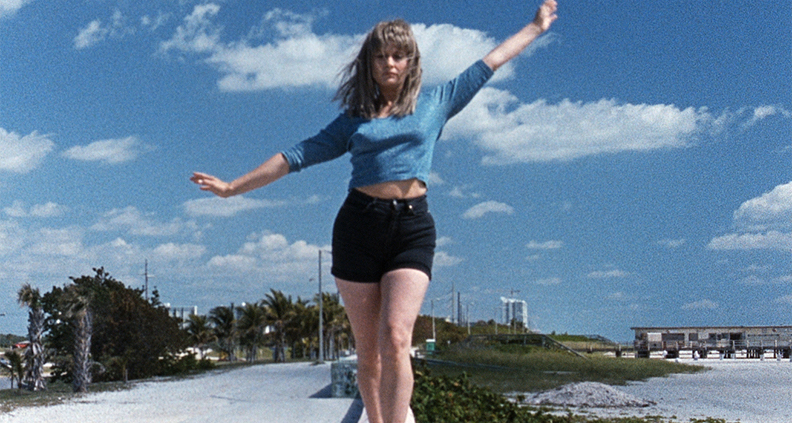 Film: River of Grass (1994)
Directed By: Kelly Reichardt
Producers: Larry Fessenden, Jesse Hartman, Susan A. Stover
Category: Nominated, Best First Screenplay, Best First Feature, Best Debut Performance, Someone to Watch Award
About: Reichardt's debut feature stars Lisa Bowman as Cozy and Larry Fessenden as Lee, who believe that they have committed murder and are now on the run. New York Times film critic Stephen Holden described River of Grass as having, "the look and feel of a sophisticated home movie featuring everyday people instead of actors." Kelly Reichardt's recent work includes First Cow, for which she was nominated for The Golden Bear at Berlin Film Festival. Reichardt also won the Bonnie Award at the 35th Film Independent Spirit Awards.
JAMES GRAY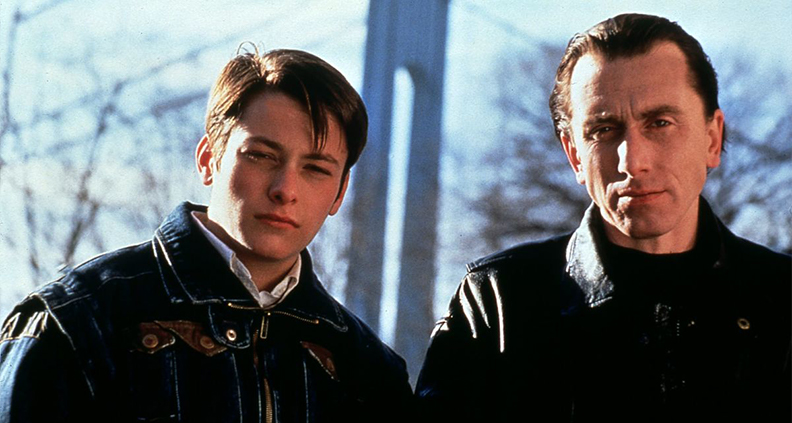 Film: Little Odessa (1995)
Director: James Gray
Producer: Paul Webster
Category: Nominated, Best First Feature, Best First Screenplay, Best Male Lead, Best Cinematography, Best Supporting Female
About: In his directional debut, James Gray makes an American crime drama involving a family of Soviet Jews. David Rooney from Variety wrote, "A highly charged, coolly assured directorial bow graced by riveting work from a trio of accomplished leads, Little Odessa immediately etches a firm place on the map for 25-year-old New York newcomer James Gray." James Gray's recent work includes Ad Astra, which was nominated for the Golden Lion at the Venice International Film Festival, as well as Best Sound Mixing at the Academy Awards.
PAUL THOMAS ANDERSON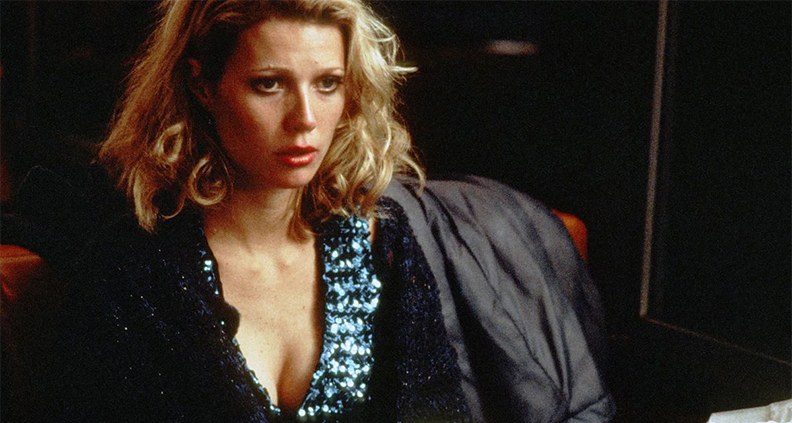 Film: Hard Eight (1996)
Directed By: Paul Thomas Anderson
Producers: Robert Jones and John Lyons
Category: Nominated, Best First Screenplay, Best First Screenplay, Best Actor, Best Supporting Actor, Best Cinematography
About: Starring Philip Baker Hall, John C. Reilly, Gwyneth Paltrow and Samuel L. Jackson, Hard Eight was Paul Thomas Anderson's first (but certainly not last) stab at making a complex, humanistic crime film. Stephen Holden of The New York Times wrote "Hard Eight is not a movie that wants to make a grand statement. It is really little more than a small resonant mood piece whose hard-bitten characters are difficult to like. But within its self-imposed limitations, it accomplishes most of what it sets out to do. And the acting is wonderfully understated, economical and unsentimental." Anderson's recent work includes Phantom Thread, nominated for the Best Picture and Best Director at the Academy Awards.
DARREN ARONOFSKY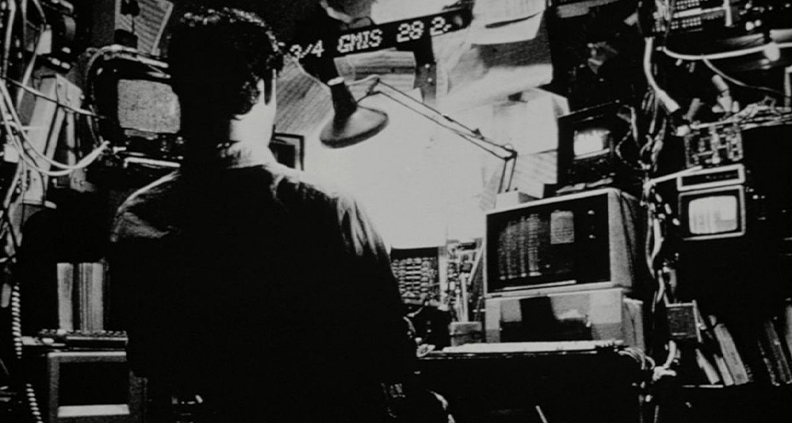 Film: Pi (1998)
Directed By: Darren Aronofsky
Producers: Eric Watson and Scott Vogel
Category: Won, Best First Screenplay, Nominated, Best First Feature, Best Cinematography
About: In his feature directional debut, Darren Aronofsky makes a phycological thriller about a mathematician who aims to unravel universal patterns. Roger Ebert gave the film three-and-a-half stars out of four and wrote, "Pi is a thriller. I am not very thrilled these days by whether the bad guys will get shot or the chase scene will end one way instead of another. You have to make a movie like that pretty skillfully before I care. But I am thrilled when a man risks his mind in the pursuit of a dangerous obsession." Darren Aronofsky recent work includes mother! and Black Swan. Black Swan won Best Feature, Best Female Lead, Best Cinematography and Best Director at the 2011 Spirit Awards.
CHARLIE KAUFMAN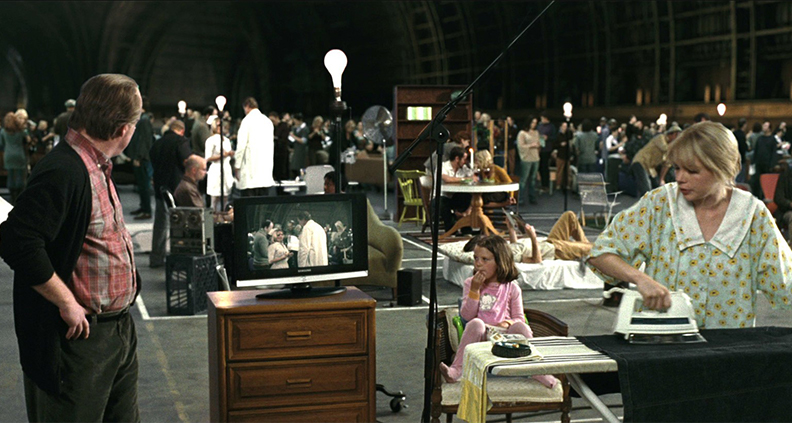 Film: Synecdoche, New York (2008)
Directed By: Charlie Kaufman
Produced By: Charlie Kaufman, Spike Jonze, Sidney Kimmel and Anthony Bregman
Category: Won, Best First Feature, Robert Altman Award; Nominated, Best Screenplay
About: Starring Philip Seymour Hoffman, Charlie Kaufman's directional debut tells a story about a theatre director and his pursuit to achieve synecdoche. Roger Ebert listed the film amongst the greatest of all time, writing: "I think you have to see Charlie Kaufman's Synecdoche, New York twice. I watched it the first time and knew it was a great film and that I had not mastered it. The second time because I needed to. The third time because I will want to. It will open to confused audiences and live indefinitely." Charlie Kaufman's recent work includes I'm Thinking of Ending Things and Eternal Sunshine of the Spotless Mind. Eternal Sunshine of the Spotless Mind, winning Best Original Screenplay at the Academy Awards.
SPIKE JONZE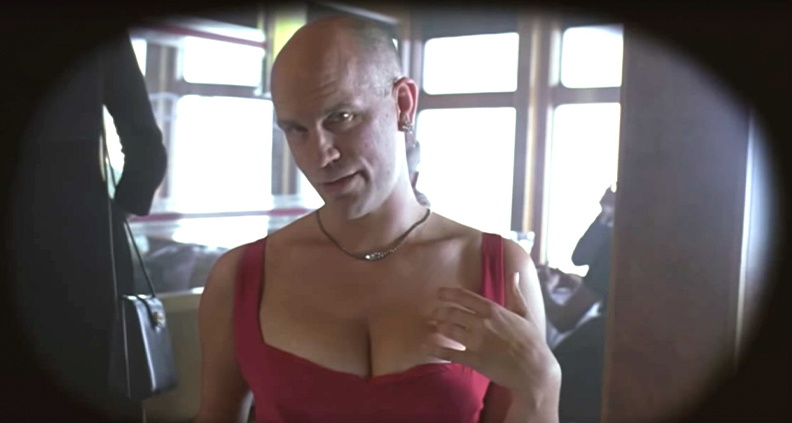 Film: Being John Malkovich (1999)
Directed By: Spike Jonze
Producers: Michael Stipe, Sandy Stern, Steve Golin and Vincent Landay
Category: Won, Best First Feature and Best First Screenplay; Nominated, Best Male Lead
About: Jonze's feature debut film literality dives deep into the head of John Malkovich. Giving the film four out of four stars, Roger Ebert wrote: "Rare is the movie where the last half hour surprises you just as much as the first, and in ways you're not expecting. The movie has ideas enough for half a dozen films, but Jonze and his cast handle them so surely that we never feel hard-pressed; we're enchanted by one development after the next." Spike Jonze's recent work includes Her, which he won Best Original Screenplay at the Academy Awards.
Film Independent promotes unique independent voices by helping filmmakers create and advance new work. To become a Member of Film Independent, just click here. To support us with a donation, click here.
More Film Independent…