A Guide to Independent Film Distribution in the 21st Century
EDITOR'S NOTE: The following blog originally ran on filmindependent.org in 2015 and remains one of our most-read articles. We're republishing it here, with minor edits to the original text. Special thanks to author Tom Sveen.
INDIE FILM DISTRIBUTION
Another edition of the LA Film Festival is in the books. Thirty-nine films had their world premieres at the 2015 Festival and 59% of the films that screened were from first-time directors. Audiences applauded and filmmakers left the theaters grinning from ear to ear. But… where do their movies go from here?
Scott Mansfield, Founder and Managing Partner at Monterey Media, an independent distribution company that acquired Runoff at the LA Film Festival in 2014, says most of the filmmakers he works with know very little about distribution. "It's a foreign world to them," Mansfield says. "They're riding high because festival audiences have loved their film, but the reality is now [they're] facing the red pencils of the critics and serious competition for consumers' time."
Julie Candelaria, VP of Marketing at Gravitas Ventures, a leading VOD distributor that acquired the comedy Apartment Troubles at last year's Festival, says that it's "a fascinating time to be part of the entertainment distribution business" and that she "[has] an amazing opportunity to help shape the new distribution models and really figure out what works."
Runoff and Apartment Troubles were two of the 12 films from the 2014 LA Film Festival that were subsequently acquired for distribution. But how does one get that elusive distribution deal? And as a filmmaker, is there anything you can do to give your film a better shot?
From our conversations with Candelaria and Mansfield, we came up with four keys for filmmakers to keep in mind as they navigate the evolving world of independent film distribution in the 21st century.
Cast Matters (and a Cast that Tweets, Even More)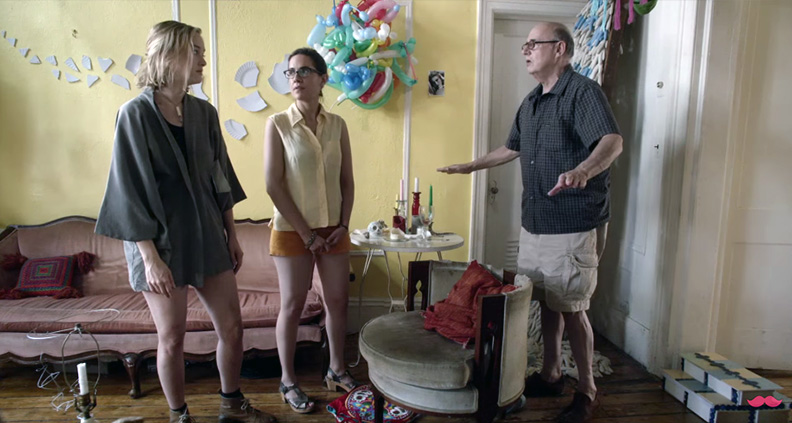 This one's not a surprise. The first thing filmmakers think of when they think about how they're going to sell their movie is what high profile cast they can attach to the project. It's also one of the first things Mansfield and Candelaria say they're looking for.
"Cast has become much more important than it was a few years ago," says Mansfield. "It's almost like we've reverted back to when I was a kid 50 years ago and they would say, 'Okay, well what's the little copy line we can put in the TV Guide?' And that copy line is short and it needs to say: 'A thriller starring Tom Cruise.'"
Mansfield says cast is also important when it comes to marketing. "[The cast members] are very important in social media because they have fans. At least you're starting with some core audience that wants to see this person's new work." Mansfield gave recent Monterey Media acquisition, Like Sunday, Like Rain as an example. The film stars Leighton Meester, Debra Messing and Green Day's Billie Jo Armstrong. "Between the three of them, they have three million Twitter followers. So you're able to reach—when they're supportive, and in this case they are—three million people who are predisposed to being curious about those people."
In the case of Apartment Troubles, Candelaria says Jess Weixler and Jennifer Prediger, the writers, directors and stars of the film, were also very amenable to helping out with social media. "Many times [the filmmakers] have fantastic insight into particular scenes from the film or stories or outtakes or PR angles that happened during shooting," says Candelaria. "So the more we involve them in the process, the better the overall outcome is." It also didn't hurt that the film featured supporting performances from Jeffrey Tambor, Megan Mullally and Will Forte.
Subject Matter Still Counts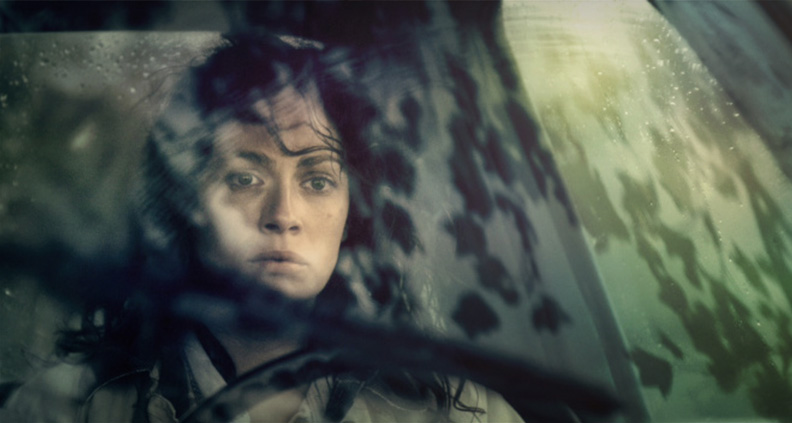 But not every deal is made on cast alone. Runoff features a lead performance by Joanne Kelly that Mansfield describes as "really quite wonderful." But he says her standout showing alone wasn't enough to sell the film.
Runoff garnered significant critical acclaim at the LA Film Festival and Mansfield says those reviews, together with the film's strong lead performance and unique environmental angle—about small-time farmers who take desperate measures to survive against major conglomerates—combined to make Runoff a film that could "get above the noise." Aka, a film they could sell.
"We actually try every year to do one or two cause-related films as part of our mission statement." Mansfield explains that in the past, Monterey Media has partnered on promotions with non-profit organizations like the Make-A-Wish Foundation and Amnesty International, often with great success. He hopes for similar results when Runoff hits theaters later this month.
For Gravitas, a large number of the films the company releases are documentaries. Candelaria says they're on the hunt for titles with a built-in fanbase. Sometimes that means working with award-winning directors like Being Evel's Daniel Junge or The Nightmare's Rodney Ascher. Other times, it means acquiring films whose subjects have millions of fans, as is the case with their January release Backstreet Boys: Show 'Em What You're Made Of.
Marketing is Everything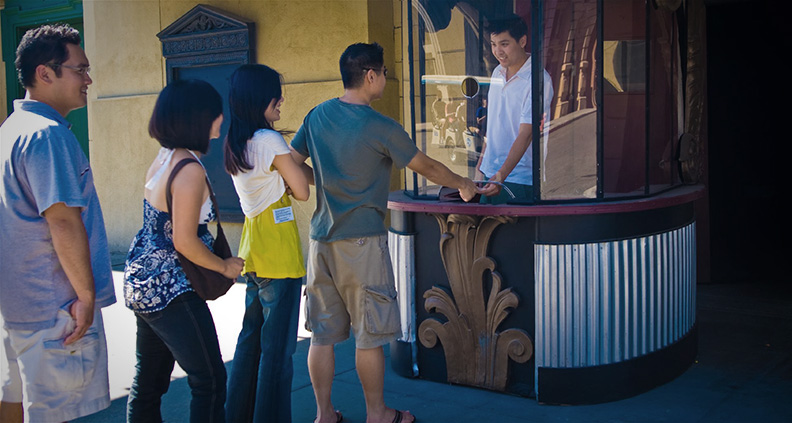 Marketing is such a huge element of his job that Mansfield refers to Monterey Media as a marketing company that is also an independent film distributor. "It's not about getting the film on Amazon Instant Video," he says. "It's about getting people to watch the film on Amazon Instant Video."
For Candelaria and Gravitas, that marketing process begins as soon as the film is acquired. First they decide on a release date, and then, together with the filmmakers, work backward from that date, creating assets (the poster, the trailer) and determining how they can be best used to promote the film.
"That's a strategic conversation we have with the filmmakers and the production teams all along the way. Everybody's comfortable with how it works," says Candelaria. "That process can be six months. It can be four weeks, depending on when the acquisition occurs."
Find the Distributor that is Right for You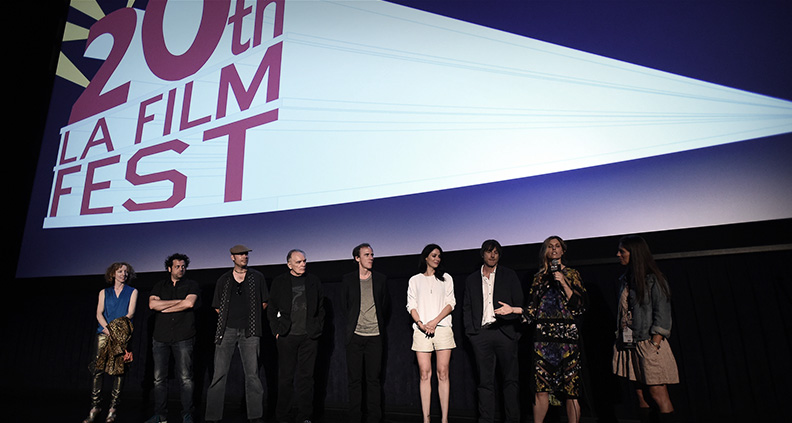 Distributors come in all shapes and sizes. As the filmmaker, you have to partner with the company that's right your film.
Gravitas Ventures was founded in 2006 as a VOD distributor, but they've since branched out into theatrical releasing. The 400-plus films they distribute each year play in over 100 million homes across various platforms.
Candelaria says Gravitas' small size and the quantity of their output is an advantage over other distribution companies because it affords them increased flexibility. "Primarily because of our diverse catalogue of films and our decade-long relationships with many VOD operators, we're able to make things happen that may not necessarily happen with distributors newer to VOD," she says. "We are also collaborative by nature and realize change happens frequently in independent film. I always note that someone who feels like our competitor today is our partner tomorrow."
By contrast, Monterey Media is in its 33rd year as an independent distributor. They distribute 12 to 15 films per year. Mansfield uses their relatively small release schedule as a selling point when making deals with filmmakers. "You're not one of 48 or 60 films every year. You're one of 12," he says. "You have 14 people dedicated to your film for three weeks to a month. That's fairly unusual in our business."
He calls the company "old school" because they "still believe in theatrical." They use a theatrical release primarily as a launchpad for marketing, garnering reviews and initial viewership. Mansfield believes "the best marketing tool for any film is the film itself."
He says it's important they're passionate about each film they distribute because that passion translates to conviction and the buyers in the theaters feel it. "The bookers in the theaters are just overwhelmed with product. So I think it's very important that we're on the phone and in our in-person meetings really caring about what we're selling."
Candelaria says even though she's in the business of acquiring films, she feels a tremendous responsibility to the filmmakers she works with. "It's their movie, it's their baby. They're trusting us with a very precious gift and I want to make sure that they're comfortable with everything."