Apply Now for a Canon Filmmaker Award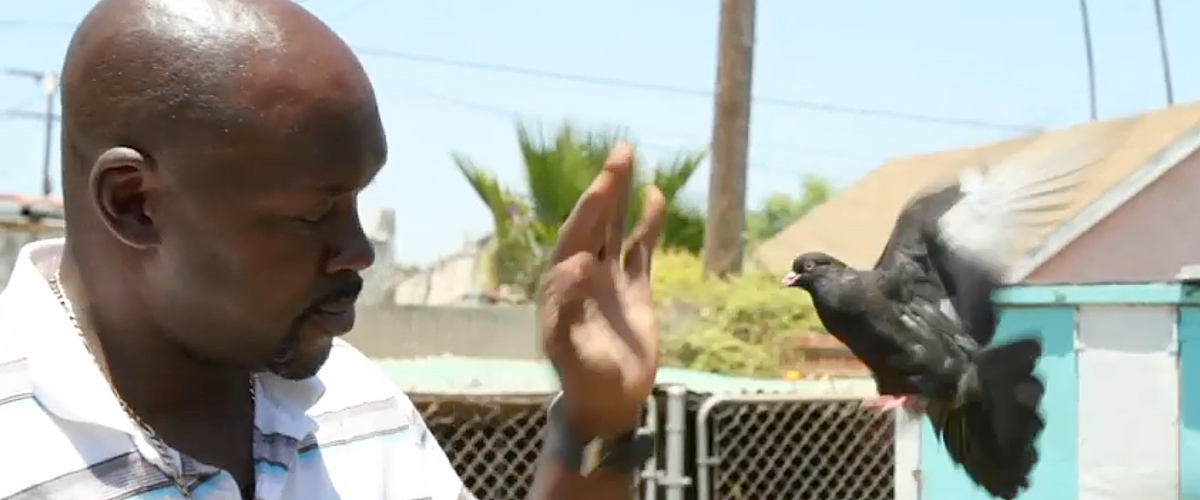 Film Independent is now accepting submissions for the Canon Filmmaker Award. Four times a year, we select one filmmaker to receive the award: a Canon Cinema EOS C300 package loaned to the recipient. Only Film Independent Fellows, alumni of the Los Angeles Film Festival and Spirit Awards Nominees and Winners are eligible.
Click here for complete eligibility details and to apply
. This quarter's final application deadline is August 27, 2013. (Check back in October 2013, January 2014 and March 2014 for the next rounds.)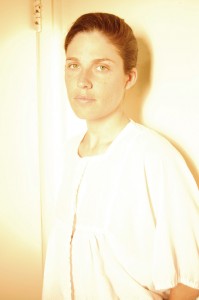 Milena Pastreich
It's been a little over three months since we gave the Canon Filmmaker award to Film Independent Documentary Lab Fellow Milena Pastreich, for her documentary Birdmen, so it seemed like the ideal time to check in with her on the film, her challenges and her experience with the C300.

Tell us what you liked about the C300.
"The C300 is the perfect documentary camera. I had used it while shooting another documentary and fell in love with it.  The quality of the image is remarkable and the camera is very small in size but unlike the 5D or 7D (which I had been using for BIRDMEN) it is a real video camera with XLR inputs, the ability to record over long periods of time, peaking, zebras, and built-in ND filters. All these functions allow for quick accurate adjustments.  The XLR inputs are key.   I knew I needed to go out and shoot alone.  I had spent years building a relationship with these men and had a feeling that the best results would come from filming by myself.  Since obtaining the C300, I have found this to be true. Since this is a verité style shoot, the most important thing for me is ease of operation and speed, both of which the C300 facilitate.
Tell us about Birdmen.
Birdmen explores the Birmingham Roller Pigeon subculture in Los Angeles through the eyes of four men who have an obsession with birds rather than a life defined by jail, gangs and drugs. They spend hours every day in their backyards in the inner city, breeding and raising pigeons that perform downwards somersaults in unison, hoping that as the birds fly, they will look like a flock of airborne synchronized swimmers. Keith London, a black male in his fifties, is a pigeon guru who chose birds instead of gangs, avoiding the fate of his twin brother who is in jail.
Lenny Likewise, a white male in his fifties covered in tattoos, (his favorite: a pigeon on his bicep), was known as "The Pigeon Man" during his 20 years in San Quentin. Choo Choo, a black barber with his own business, never without Gucci sunglasses, is known as "Hollywood" in the Roller world. He and his best bud, Jaime, a first generation Mexican-American, roll deep in their pigeon club, The South Central Rollers.
How did you find out the Birmingham Roller Pigeon enthusiasts and why did you decide to make a documentary about them?

I discovered the Roller community when I was location scouting pigeon coops for my UCLA thesis film, I Feel Stupid.  The short narrative film is a coming-of-age story about a 14-year old girl who has pigeons and spends a lot of time in her coop.  So, I was doing the rounds, scouting coops all over LA and one Sunday morning at 7 am, I was standing in a random backyard and looking up into the sky, only to see pigeons doing flips in the air.  Although I was not interested in filming at this location, I was interested in the birds.  I couldn't stop asking questions and the man, whose name I now forget, handed me a flyer for a Birmingham Roller Pigeon Lawn Show.  It so happened that the first lawn show of the year was on that very day.  So, I drove down to South Central and found myself at a pigeon auction surrounded by pretty tough looking men wearing pigeon t-shirts.  I got their contact information and blurted out that I was making a documentary.  I needed to figure out what this scene was all about and why these men were so devoted to pigeons.
What are your biggest challenges with making this film?

The biggest challenge thus far was gaining the trust of the Birmingham Roller pigeon community. About a year before I showed up in the scene, a man had infiltrated the group and posed as a pigeon enthusiast although he was actually an undercover agent working for the Department of Fish and Wildlife.  He ended up arresting a handful of enthusiasts for killing hawks and falcons that were attacking their birds.  Although the pigeon devotees were protecting their birds, their actions were undoubtedly illegal so they went to jail.  When I showed up, the men thought that I could be the sister of the undercover agent and accused me of working for the FBI. It took about a year and a half to gain their trust and still some of them don't believe that I am a filmmaker.
How did the Film Independent Documentary Lab help you with developing the project?
I came to the Lab while I was still in production although most of the other projects were well into post. I think this will benefit Birdmen because it forced us to make an edit at such an early stage in the process.  I was able to see what footage I had obtained thus far and figure out what I was responding to and perhaps more importantly, what others in the lab were responding to.  It was particularly helpful to hear what characters people were most interested in and what they wanted to know about them.  Feedback from a group of smart filmmakers is invaluable.  Documentarians have few collaborators so the opportunity for input is a treat.
By Jennifer Kushner / Director of Artist Development