The Must-List: What We've Been Catching Up on During Quarantine
It's the same syncopated sound collage you've undoubtedly been asked umpteen times since our current quarantine went into effect: whachoo wahchin, whachoo wachin, whachoo whachin. Otherwise known as "what are you watching?" or its cousin, "what have you been binging?" Yes, we've all asked and been asked it a thousand time. And from TV shows to movies, podcasts, magazines, comics and beyond, the ocean of time afforded by lockdown has provided—for those of us lucky enough to not have anything more serious to worry about right now—a rare opportunity to get reacquainted with all the media we've been ignoring.
Not to mention, it's always interesting to hear how friends and colleagues have been filling their schedules during these strange times. Even if you're not looking for a recommendation for yourself, hearing what sort of content is being gobbled up can still provide a tiny insight into the lives and personalities of the people we know—perhaps even more illuminating than the fascinating scraps of domestic space glimpsed in the passport-photo versions of ourselves we see on Zoom.
Here's a quick list of just some of what our own Film Independent staffers and blog contributors have been catching up on, when not hustling to get this month's all-important matching campaign across the finish line. Enjoy!
COMMUNITY (2009-2015)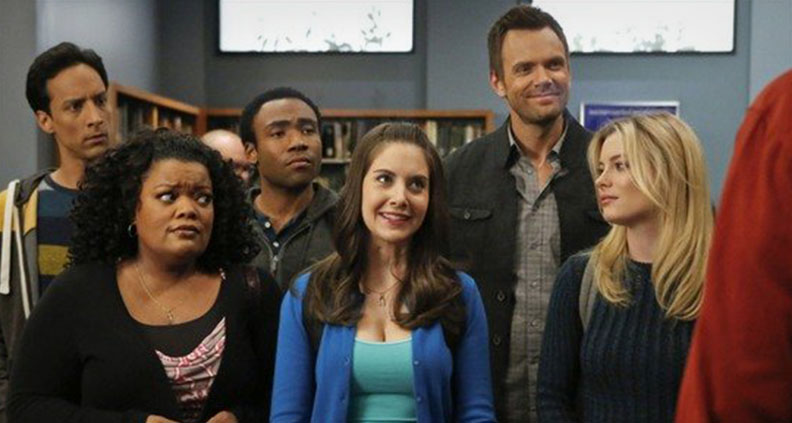 Netflix timed it right and gifted us all six seasons of Community right at the start of quarantine—arguably one of the most innovative shows in sitcom history, and one I totally missed when it started airing on NBC back in 2009. The plot revolves around Jeff Winger (Joel McHale), a suspended lawyer forced to enroll in a community college with an eclectic staff and student body made up of Donald Glover, Alison Brie, Danny Pudi, Gillian Jacobs, Yvette Nicole Brown, Chevy Chase, John Oliver, Jim Rash and Ken Jeong.
Looking for something enjoyable to binge? Look no further: this show has it all. Rapid-fire humor? Check. Formula-busting plots but a concrete storyline? Check. Lovable, diverse characters played by an all-star cast? Check. A My Dinner with Andre meets Pulp Fiction fusion episode? Yep! With social distancing in place, Community gives you a feel of what you're missing… a community. So press play and get ready to enroll in Greendale Community College. You've got a study group to join. From the darkest timeline,
Rachel Bleemer, Director of Events
THE KINGDOM (1994-1997)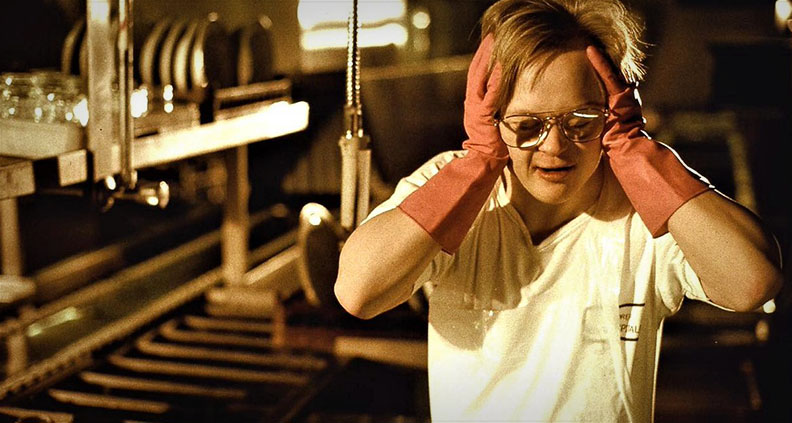 While it's become increasingly more common to see full runs of limited series TV helmed by auteur directors, Lars von Trier's mid-'90s Danish television mini-series The Kingdom was much more of an anomaly upon its release. Admittedly inspired by David Lynch's Twin Peaks from several years earlier, von Trier grabs the viewer by the hand and drags them on a tour of a terrifying Danish neurosurgical ward with many secrets to uncover—and many more to ponder without resolution.
The horror resides not only within the minds of select hospital staff, most notably in the diabolical, incompetent Swede Stig Helmer, but also in the supernatural forces controlling the ward that extend beyond the four walls. It wouldn't be a true Lars von Trier project without a healthy dose of weirdness, and von Trier mainstay and legendary character actor Udo Kier helps deliver exactly that. Kier plays a rapidly growing, mutated newborn whose mother was impregnated by a ghost that adds perfect texture to this hellish world with some of the drabbest cinematography possible.
For good measure, the toxicity of greed is illustrated by the inclusion of a doctor so dedicated to success in his field at any cost that he voluntarily undergoes an operation to have a cancerous liver transplanted into his own body. Each episode is brilliantly capped off with the man LVT himself, coming out in a suit and bow-tie to act as the host for the night and address the audience about what they've just experienced. He acknowledges that it may be too grim for some and begs the viewer to only return to the Kingdom if they are "prepared to take the good with the evil" and throws up the devil horns as only he can. The eight-part miniseries is available in its entirety on Kanopy, and is a must for any LVT fan.
Kristopher Hewkin, Fi blog contributor
DRAG RACE AND A WHOLE LOT MORE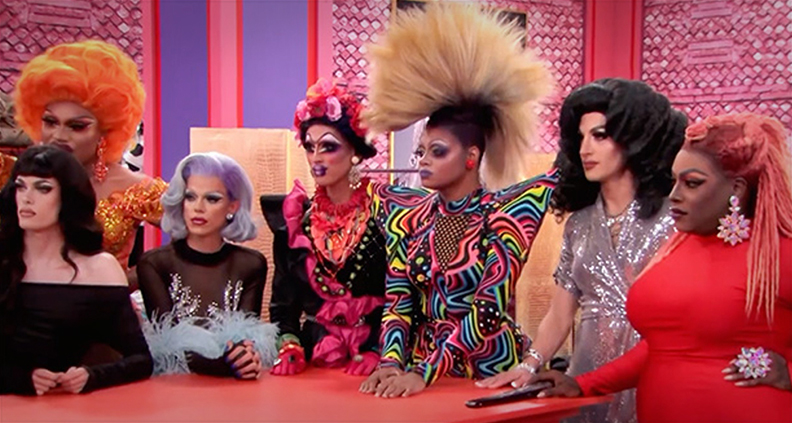 I'm re-watching all of RuPaul's Drag Race—including All Stars, Untucked and associated web series (Pit Stop, Watcha Packing, Meet the Queens.) It's an exhaustive study, and I feel like I'm ready to write my thesis now. Someone told me to listen to Episode #204 of This American Life, "81 Words," and it's been sitting on my phone for five years now. Last night I finally listened to it. It's a fascinating account with a great cast of characters about how Homosexuality was redefined from being a deviant behavior—and therefore a mental disorder—by the American psychiatric community to a "sexual orientation disturbance" (still not great, but it was a start.)
I also finished watching The Good Place, which was kind of perfect the way it wrapped up, and Killing Eve, which I almost lost interest in the second series, but got me in the end. And I finally watched all of Ozark, a show that never plateaus, only escalates in a ceaseless series of complications and screw-ups. If you like abrupt gunshots to the head, then this is the show for you! Also, Julia Garner with a foul mouth and a terrible fried-blonde perm—everything you want, really.
Daniel Cardone, Artist Development & Fiscal Sponsorship Coordinator
ACTION, CRIME, HORROR, REALITY TV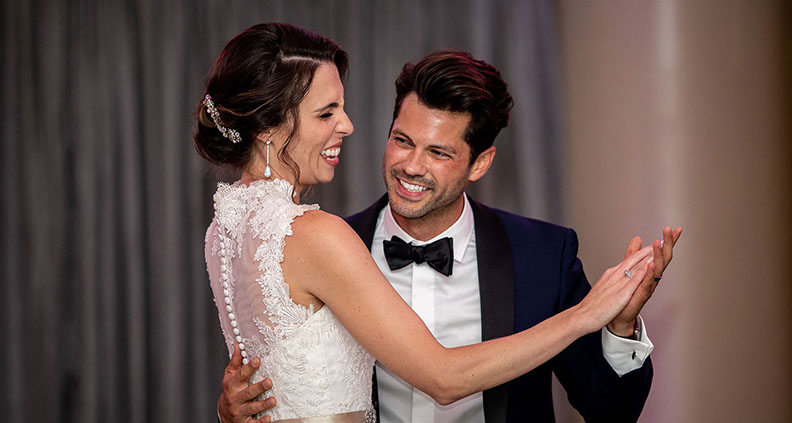 TV shows I've been watching are: Chicago Fire and Chicago P.D., Law & Order: SUV and The Masked Singer. Reality shows: Black Ink, Real Housewives Atlanta, Love & Hip-Hop Atlanta, Married at First Sight, 90 Day Fiancé, Top Chef, 60 Days In and The First 48. On HBO: Insecure, Atlanta's Missing and Murdered, Westworld and Real Time with Bill Maher.
On Netflix: The Last Kingdom, Kingdom (a really good zombie movie), Extraction (a lot of action!), Tiger King (crazy—could not stop watching), Ozark (rollercoaster ride), The Innocence Files (shame on the system) and Cooking with Cannabis. I've been reading James Patterson's book 12th of Never in the Women's Murder Club series. As you can see, I like action, horror, crime, drama and reality shows.
Rosalind Williams, Finance & Admin Assistant/Receptionist
PERSON OF INTEREST (2011-2016)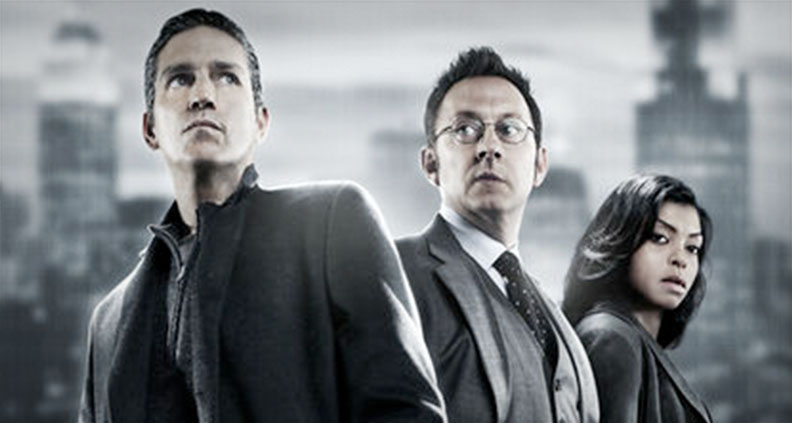 Amidst the chaos, anguish and frayed emotions of late, there's no more soothing salve than to sink into a world where no matter what, your guardian angels will always be one step ahead of any danger and deliver you to safety. Such is the world bestowed upon us by creator Jonathan Nolan's New York-based cybercrime thriller, Person of Interest. In post-9/11 America, a massive surveillance system monitors every email, phone call and CCTV footage in real-time to identify threats to national security. But it also predicts violent crimes and provides the social security number of either the victim or the perpetrator.
In comes the vigilante crime-fighting duo—reclusive billionaire computer genius Harold Finch (Michael Emerson) and tough-as-nails former Special Ops operator, John Reese (Jim Caviezel). About to be gunned down in a dark alley by Canal Street? Don't fret—Reese will punch, kick, pummel, stab, choke or shoot his way through the bad guys to get you to safety. All five seasons (103 episodes!) of this critically acclaimed drama is now on Netflix—binge away!
Added bonus: since the series was shot entirely in New York, watching it now is especially poignant as we're reminded of the spellbinding city in better times. And as spring reminds us, there are better days ahead. We will get through this.
Su Fang Tham, Fi blog contributor
COMIC BOOKS, SPORTS DOCU-SERIES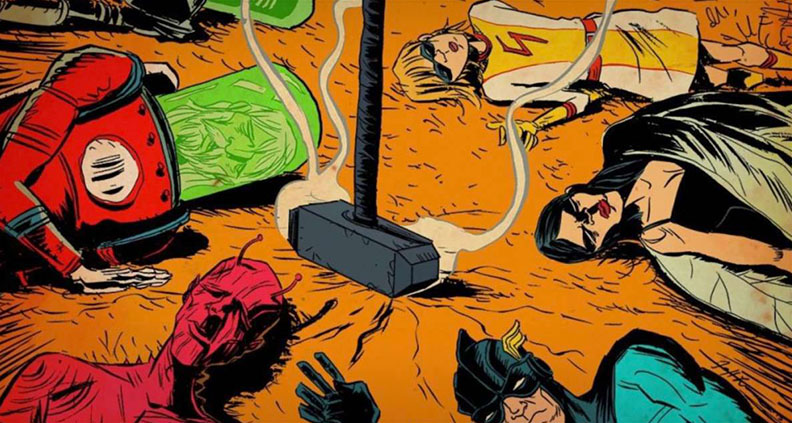 Over the last year I've been really good at buying comics, but not nearly as good at actually reading them. In fact, I've accumulated a stack of unread superhero titles roughly as tall as a 12-pound bag of cat food. Thankfully, an extinction-level global pandemic cleared the way for some hardcore catch-up time. My favorites? Two separate postmodern deconstructions of the superhero mythos and comic book history: DC's Doomsday Clock and Dark Horse Comic's Black Hammer.
The former is an official sequel to the iconic Alan Moore/Dave Gibbons limited series Watchmen, and was published concurrent with—but is otherwise creatively unrelated to—the 2019 TV show Watchmen that ran on HBO (confusing, I know.) The latter title, created by Jeff Lemire and Dean Ormston, is equally incisive in its deeply thoughtful examination of the both the positive and negative aspects of a genre that has so thoroughly come to dominate pop culture, following a motley collection of aging superheroes trapped together on a mysterious farm.
I'm also a big sports nerd in addition to just being a nerd nerd, and to fill the awful void left by the cancellation or postponement of all major sports leagues around the world, I've turned to the sports docu-series sector as my methadone. Luckily, we're in the new Golden Age of such content, with Netflix undoubtedly providing home base. The streamer is home to two of my favorites: Last Chance U, about Junior College football in rural America (think Friday Night Lights but unscripted) and Formula 1: Drive to Survive, about the tony world of Formula 1 racing (think Asif Kapadia's Senna, except the trashy reality show version.)
Matt Warren, Digital Content Manager
Film Independent promotes unique independent voices by helping filmmakers create and advance new work. We don't just want to get through this crisis—we want to come out stronger for our community. If you want to help support us and all we do to help support visual storytellers worldwide, now's the time.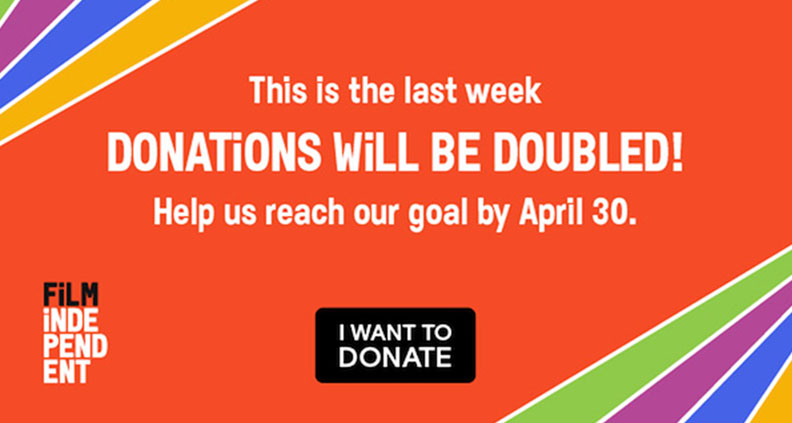 For a limited time through April 30, all donations received will be doubled, up to $80,000, thanks to a generous Film Independent Board Members and Friends Matching Gift. You can be a Film Independent Spirit Awards voter by becoming a Member of Film Independent here.
Keep up with Film Independent…
(Header: Tiger King)